The Boss is a Demotion for Cinematic Comedy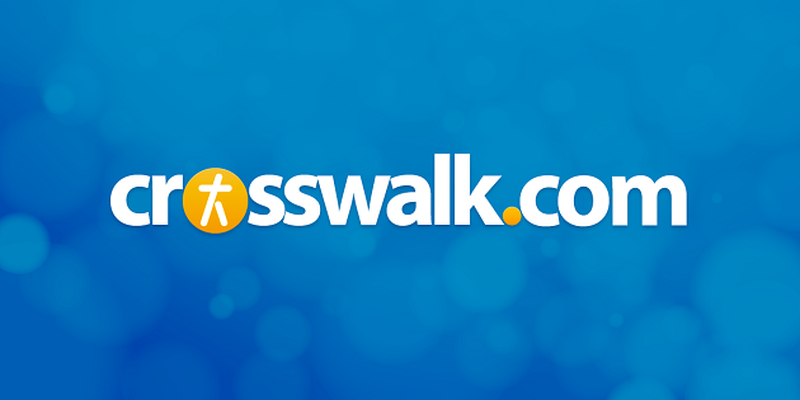 For a comedy titan like Melissa McCarthy, The Boss should have been an easy win. Unfortunately, poor timing, lack of character development and overall dependence on profanity for laughs ensure this riches-to-rags story remains bankrupt. 2.5 out of 5.
 
Synopsis
Business mogul Michelle Darnell (McCarthy) has made a career out of cheating her rivals. However, after she's convicted of insider trading, this industry superwoman finds herself with no home, no money, and sleeping on a temperamental couch. Eager to rebrand herself, Michelle attempts to build a new company with the help of her former assistant, Claire (Kristen Bell). Old habits die hard though, and not everyone she's betrayed is ready to forgive and forget. Michelle's jilted flame Renault (Peter Dinklage) is waiting to torpedo her fledgling business, assuming Michelle's own insecurities don't cause everything to implode first!
 
What Works?
The Boss does have a stellar cast, and while its characters never seem fully formed, the actors do well with what they're given. McCarthy certainly looks the part, and her character's obsession with high-end turtlenecks helps sell the persona. The two leads (Bell and McCarthy) play well off each other when given the chance, and their pitched battles against Dinklage are some of the funniest moments in the movie. There's also an underlying theme of family permeating the film, and it adds a nice touch of humanity to a plot which is loaded with greed and ambition. Laughs? The Boss has a few chuckles if viewers are willing to be patient.
 
What Doesn't?
Despite a valiant effort from some of the cast, none of the characters feel very compelling. Michelle is a greedy, selfish opportunist, and that's about all there is to her. Attempts to humanize her feel forced, and her inevitable repentance comes much too cheaply and easily. Claire, meanwhile, never evolves past her role as the longsuffering assistant. It's tempting to think neither actress was given the opportunity to explore her role, resulting in characters which appear shallow and one-dimensional. The Boss also suffers from incredibly poor comedic timing. None of the movie's jokes are allowed to land, creating a number of awkward moments throughout the narrative. Worse is that the film tries to compensate for the timing issue by using excessive profanity, but this only serves to drag the film down further.
 
Christian Worldview Elements / Spiritual Themes
Surprisingly, The Boss does have a rather strong message about the importance of family. A young Michelle was rejected from several foster homes, and ultimately was raised by a nun who told her, "All of God's children are loved" and that "Everyone has a family waiting for them somewhere." Michelle herself doesn't seem to practice any religion (though she does say an eastern religious greeting briefly), and believes families are for suckers. This outlook changes by the end of the film. A man briefly dresses as a phoenix, which he calls a "demon," and another man says he's "into demons."
 
CAUTIONS (may contain spoilers)
MPAA Rating: R for language, sexuality, drug use, and some minor violence 
Language/Profanity: The Boss uses practically ever swear word in existence, and may even have invented a few new ones. Michelle herself is very fond of the F-word and uses it with great relish. Young girls curse frequently and make references to genitals. The Lord's name is taken in vain often. A woman is called a whore.
Sexuality/Nudity: Michelle claims to have been with "a ton of guys"; Michelle encourages a fit pilot to take his shirt off; Michelle is surprised to find Claire has a daughter and makes jokes about the conception; dancers are dressed in revealing clothing; references to "visiting my basement"; Michelle exposes herself while tanning though nothing is seen; two women have a long conversation where they fondle each other's breasts; a long-running joke about oral sex; Michelle and Renault were lovers; a man's face is briefly in a woman's crotch; a man and a woman kiss; Michelle and Renault make out; several jokes about homosexuality; Michelle implies that a woman and her daughter a lesbians; Michelle threatens to shove cookies up a woman's rear; later she shoves cookies down a woman's pants; a woman says a cookie is "inside her"; references to genitals; Michelle and Claire briefly share a bed (both are clothed); references to an office orgy.
Violence/Frightening/Intense: Quite a lot of slapstick comedy; Michelle falls down some stairs, Michelle hits her lawyer with a tennis ball, a brutal street brawl between children, a couch throws a woman against a wall and another out a window, two women punch each other, Michelle and Renault have a swordfight, Michelle and Renault fall off a building, a man draws a knife on a couple, Claire punches a man, a girl threatens to kill people who don't buy her brownies, burglary. Michelle and a young girl watch The Texas Chainsaw Massacre; Michelle brings a gun on a mission but throws it away.
Drugs/Alcohol: Michelle drinks scotch; Michelle and Renault are shown doing cocaine; girls sell brownies outside a pot dispensary; a couple orders wine with dinner; Michelle accidently serves a minor alcohol.
 
The Bottom Line
RECOMMENDED FOR: Melissa McCarthy fans, those who enjoy slapstick comedy; Trump supporters.
NOT RECOMMENDED FOR: Children, families, date nights, anyone who enjoys thought-provoking comedies, people who are offended by crude language, those looking for a big laugh, and current or former Girl Scouts.
The Boss, directed by Ben Falcone, opened in theaters April 8, 2016; available for home viewing July 26, 2016. It runs 99 minutes, and stars Melissa McCarthy, Kristen Bell, Peter Dinklage, Tyler Labine, and Timothy Simons. Watch the trailer for The Boss here.
 
Ryan Duncan is Entertainment Editor for Crosswalk.com.
Publication date: April 8, 2016