The Bowden Dynasty: More Faith-in-Football, This Time in Documentary Form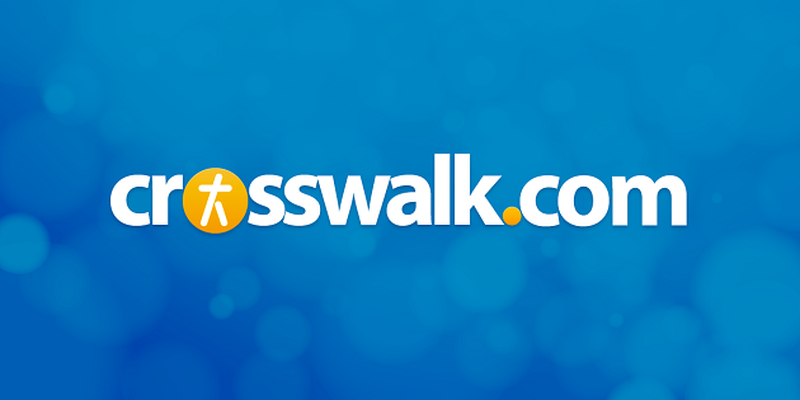 NOTE: This film is in theaters one-night only with Fathom Events, Sunday, January 8, 2016. Find tickets and information here.
Bobby Bowden is one of college football's all-time winningest head coaches, and the story of how he built The Bowden Dynasty at Florida State can't be told without placing it alongside Bowden's family history and Christian faith. Full of down-home charm, homespun yarns and coach/player testimonies, this tribute to a man they don't make 'em like anymore plays like a doggone decent episode of ESPN's 30 for 30 for Christians. 2.5 out of 5.
 
Synopsis
The film opens at the crux of Bowden's coaching career - New Year's Eve 1986 after his Seminoles had just won the All-American Bowl on the same night that Alabama's head coaching job came open. Bowden, an Alabama native and Crimson Tide fan, was expected to leave Florida State to "go home." You already know he didn't, but what you don't know about Bowden's humble origins, health challenges and deep-seated faith will help you figure out why he remained at FSU and how he had such a profound impact on so many young men.
 
What Works?
Highly watchable, even as the market of faith-based football films is reaching full saturation (Bowden even attended the same Birmingham high school from the movie Woodlawn). It's so easy to listen to Bowden tell stories, and remember all the tough times Florida State had on its way to winning its first national title - but Bowden never wavered or got too down over losses (I wonder why not?). The football footage is strong, bringing back lots of memories for fans of the game. Former players and assistant coaches like Warrick Dunn and Mark Richt share the ways in which Coach Bowden changed their lives, and these moments are meaningful.
 
What Doesn't?
Bowden's time at Florida State spanned 34 years, 304 wins, 97 losses and 4 ties. And over more than two hours, there are times we feel like we're learning about every one of those. I also tried to imagine some of my non-sports-fan colleagues getting much out of this film, and at times that was hard to do. The film is being released alongside a book of the same title, penned by Charlie Barnes (and Bowden). As such, this documentary isn't a biography that asks the really tough questions, but more of a controlled homage.
Speaking of tough questions, the only other things that "didn't work" were some of Bowden's promotional stops for the film this week. You may have heard about his "earrings" comments regarding players raised by single mothers while on ESPN, or some other awkward comments. You won't notice any such moments in The Bowden Dynasty, but might hear the questions of the critics. Is Bobby Bowden a "Paula Deen-style" racist, or did a well-meaning man from another generation have an unfortunate senior moment in an uncomfortable minute of trying to express an observation about male leadership in a 'funny' and relevant way? I have my answer after watching this film.
 
Christian Worldview Elements / Spiritual Themes
"Faith, family and football... in that order," says one of Bobby Bowden's many mentees. And that's pretty much the thrust of this film. Coach and those around him speak freely and easily of their faith. Some of the most poignant moments include how God answered young Bobby's prayer to be healed of rheumatic fever, how Bobby answered Peter Warrick's complaint that he had prayed to win a game the Seminoles lost, how Coach addressed his team on the subject of eternity after the death of a teammate (see video below), and how Bowden explains that his "legacy" isn't in winning football games or building a program, but in doing the best job he could to live for God and the purposes He gave Bobby.
Related: Exclusive Preview Video - How Bobby Bowden Pointed His Team Toward Christ in the Midst of Tragedy
 
CAUTIONS (may contain spoilers)
MPAA Rating: Not Rated 
Language/Profanity: It wouldn't be a documentary about Bobby Bowden without plenty of 'dadgummit's and shorter versions like 'dadgum' and 'gummit.' Coach Bowden is also fond of calling people 'Boy,' and one black player explains how that was an issue for him until the Bowdens invited him home for dinner and he noticed Coach referred to his own sons the same way.
Sexuality/Nudity: None.
Violence/Frightening/Intense: Bobby spent a year as a 13-year-old in bed with rheumatic fever; several athletes and coaches discuss the shooting death of a teammate.
Drugs/Alcohol: None.
 
The Bottom Line
RECOMMENDED FOR: Florida State fans are going to want a boxed special edition. College football fans and those who admire Coach Bowden and the Christian leaders of his generation will be glad they spent the time with a genuine story of hard work and doing things (mostly) the right way. Young coaches and football players looking for a model to emulate will get a lot out of Bowden's story.
NOT RECOMMENDED FOR: Every coach, even the great ones, has detractors. Bowden even answers some of his critics here (like the time he brought a player back after 2-game suspension for stealing). There will also be those who don't like Coach's outspoken Christianity and pre-game prayers as a public university employee. As Bowden explains, he would take each incoming class of recruits to church at one white church, one black church, and some would question what right he had to do that. "I had the right because I told them and their parents up front what I would do. And if they refused, they were excused." The same applies to this film's audience.
The Bowden Dynasty: A Story of Faith, Family & Football, directed by Brian Goodwin & Rob Harvell, opens in theaters Sunday, January 8, 2017 as a one-night-only Fathom Event. It runs 123 minutes. Watch the trailer for The Bowden Dynasty here.
 
Shawn McEvoy is the Managing Editor for Crosswalk.com and the co-host of CrosswalkMovies.com's Video Movie Reviews.
Publication date: January 5, 2017