Filmmakers Seeking Child Audience Should Think Outside The Boxtrolls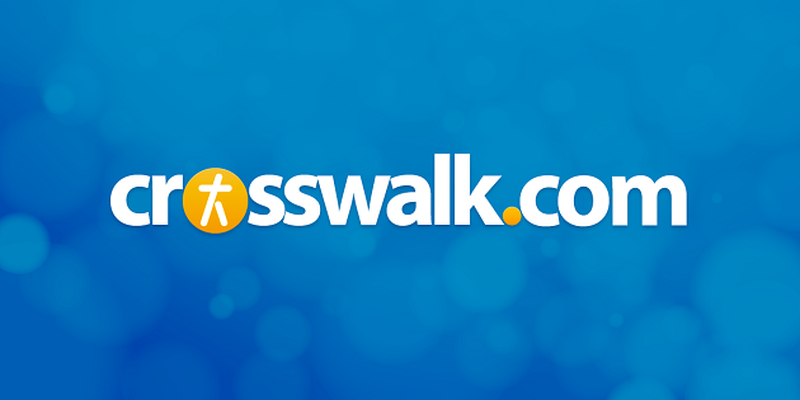 DVD Release Date: January 20, 2015
Theatrical Release Date: September 27, 2014
Rating: PG (for action, some peril and mild rude humor)
Genre: Animation
Run Time: 97 min.
Directors: Graham Annable, Anthony Stacchi
Cast: Ben Kingsley, Elle Fanning, Jared Harris, Issac Hempstead Wright, Nick Frost, Richard Ayoade, Tracy Morgan, Dee Bradley Baker, Steve Blum, Nika Futterman, Pat Fraley, Fred Tatasciore
In terms of pure strangeness (and how!) and lavish artistic splendor, The Boxtrolls is probably the best movie that Tim Burton (Frankenweenie) never made.
That said, it's not an automatic win for your kids just because it's animated and the boxtrolls happen to share a few characteristics with Wall-E. Like the eye-popping, thoroughly imaginative but shamelessly demented Coraline before it, The Boxtrolls is the sort of movie that could frighten your younger children for weeks. Let's just say its menacing qualities make the flying monkeys and wicked witches in Oz feel like cuddly golden retrievers in comparison.
Loosely based on the kids' book Here be Monsters by Alan Snow, the trouble with The Boxtrolls is that its creators dedicated so much energy on making it surreal and self-consciously quirky that they forgot who, namely the younger set, will be watching.
While the boxtrolls themselves are entertaining in the manner of Despicable Me's minions, there's simply way too much talk of blood, bones, murder and mass extermination to recommend the film for the whole family.
CrosswalkMovies.com: from crosswalkmovies on GodTube.
Kicking things off in a rather unsettling fashion, we're introduced to a couple of power-hungry men who look like they've been plucked from a popular steampunk novel. Sporting frilly Victorian duds and tall hats, which figure pretty prominently into the story's threadbare plot, they debate the pros and cons of abducting a child and whether the community cheese supply is in danger. Eventually agreeing the Boxtrolls are to blame for all that ails them, they plot their revenge. Dun, dun, dun.
Given how a Boxtroll is nothing but a troll dressed in a box, how can these ugly little critters be anything more than a little creepy upon first meeting? Well, for one thing, you'd think environmentalists would sing their praises. Once the sun goes down, the trolls go "antiquing" for useful pieces of trash or discarded gears so they can build things. They don't hurt anyone, and they recycle garbage? What's not to love?
Adding to these creatures' inherent lovability, they eventually adopt an orphan boy they name Eggs (Issac Hempstead Wright, TV's Game of Thrones) who they love and care for as one of their own. But if a cruel social climber named Archibald Snatcher (Ben Kingsley, Shutter Island) has anything to say about it, that warm and fuzzy narrative will change. By convincing the local leaders that the boxtrolls were responsible for the boy's kidnapping, Archibald is awarded a coveted white hat, his ticket to upper-crust privileges including cheese tastings, parties and inflated social status.
Fast forward a decade, and Snatcher is well on his way to kicking those pesky boxtrolls to the curb for good. Really, the only person standing in his way is Eggs, who is more than eager to expose the truth behind the creatures who raised him. Trouble is, will Eggs succeed before time runs out?
While that description of the plot probably seems harmless enough, The Boxtrolls wouldn't be compared to a Burton movie without its fair share of head-scratching elements. For instance, do we really need to see a young girl suffer frequent visions of the boxtrolls cutting off her fingers and feasting on her innards?
No doubt, from an imagination perspective, The Boxtrolls is a true original, something worth celebrating when many movies, including most kiddie fare, have a recycled, been-there-seen-that feel. But when style triumphs substance in such a substantial fashion, the lack of takeaway value is a glaring reminder that the best films have beautiful visuals and a story worth telling. With The Boxtrolls, the filmmakers only get one out of two right, and they just might scare your kids well in advance of Halloween.
CAUTIONS (may contain spoilers):
Drugs/Alcohol: None
Language/Profanity: Some rude scatological humor sprinkled throughout. A single exclamation of God's name, and the occasional phrase like "what the —" that stops short of the actual profanity.
Sex/Nudity: A joke about not scratching "your privates" in public. A man slaps singer Madame Frou's rear in appreciation, while another shameless ogles her. But when Madame Frou Frou winds up being Archibald Snatcher in disguise, one of "her" admirers is more than a little embarrassed by his actions. During the credits, a song titled "Some Kids" references how some kids have two mothers or two fathers instead of the traditional mother-father structure.
Violence: Mostly of the slapstick variety, however, there are darker elements (like Snatcher's dogged determination to capture, kill and inflict pain on Boxtrolls, for instance) that could frighten younger children. There's also a pretty demented scene where someone imagines the Boxtrolls cutting off her fingers and feasting on her insides.Snatcher makes use of a rather sinister robot to threaten the citizens of Cheesebridge, plus there are a couple of explosions and some gross-out imagery like when Winnie first encounters the Boxtrolls and believes they'd slurp her intestines like Vietnamese noodles.
Publication date: September 26, 2014