The Case for Christ Makes a Strong Argument for Mass Appeal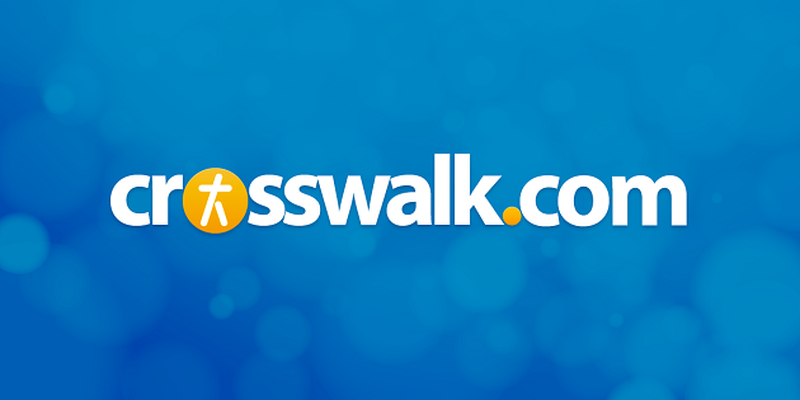 NAMED CROSSWALK.COM'S #10 MOVIE OF 2017!
The latest entry from Pure Flix Entertainment, The Case for Christ breaks the mold of Christian films, delivering a rich and compelling narrative along with the steadfast message of Christ's love. 3.5 out of 5.
 
Synopsis
Based on true events which inspired a bestselling book of the same name, The Case for Christ documents the life of Lee Strobel and his efforts to disprove the resurrection of Jesus. An award-winning journalist and self-proclaimed atheist, Strobel (Mike Vogel) had everything he'd ever hoped for until a close call during a family dinner causes his wife (Erika Christensen) to ponder the existence of God. Frustrated by her newfound faith, Strobel employs his legal and journalistic training in a quest to debunk the claims of Christianity. His journey leads him all across the United States, and into the company of historians, scientists, even clergy. After coming face-to-face with unexpected results, Strobel discovers the truth may yet save his crumbling marriage, and heal his own wounded heart.
 
What Works?
The Case for Christ isn't just a film for those questioning the legitimacy of Christ's Resurrection, it's also a great Christian movie for people who typically avoid the genre. The story of Strobel's conversion is genuine and refreshingly unpretentious. Both Vogel and Christensen do a phenomenal job at capturing their characters' conflicting journeys into faith. The chemistry between the two actors is solid, and it gives the film weight to watch this couple fall in love, fight, and attempt to reach each other from opposite sides of the spiritual divide. The film's scientific conversations surrounding the resurrection of Jesus are handled professionally and with great tact. This isn't a movie trying to force its worldview on the audience; these are serious academics giving educated answers to important questions. Such scenes are a marvel to watch, even for a Christian-movie cynic like myself. Lastly, a shout-out must be given to the film's cinematography, which treats the audience to a number of beautiful frames.
 
What Doesn't?
The movie is just a little too long, and in a heady film about scientific/theological investigation, minutes count. Secondly, the movie has a subplot where Strobel is investigating the shooting of a Chicago police officer. From the beginning, it's clear this case is supposed to be a metaphor for Strobel's own search into spiritual truth, but it's so clunky and predictable it only serves to drag down the main story. Lastly, though the film treats most non-believers with respect, it does take a few veiled swipes at atheists once or twice. These actions are below a dignified movie.
 
Christian Worldview Elements / Spiritual Themes
The Case for Christ is essentially Lee Strobel's own personal testimony, and as such, the movie is bursting with messages of God's love, grace, and sacrifice. The movie chooses to focus specifically on the Resurrection, since Strobel (quite rightly) believed, "Without that, Christianity is just a house of cards." As mentioned earlier, this search leads Strobel into conversations with various scientists, psychologists, historians and theologians. No stone is left unturned, and it's fascinating to watch these characters approach the Crucifixion from all angles. What's more, the movie doesn't just examine the how of Christ's atoning death but also the why, leading to one of the most touching answers in the entire movie: Love.
 
CAUTIONS (may contain spoilers)
MPAA Rating: PG for thematic elements including medical descriptions of crucifixion, and incidental smoking
Language/Profanity: A few mild curses, God's name is taken in vain, but otherwise fairly clean.
Sexuality/Nudity: Pictures of Christ on the cross are shown though modesty is preserved; Lee's wife has a baby off-screen; Lee and his wife are shown in bed together but both of them are fully clothed; Lee takes his shirt off briefly; a husband and wife kiss.
Violence/Frightening/Intense: A small girl chokes on a gumball but is rescued by a nurse; Lee investigates the shooting of a police officer; a man is reportedly stabbed in prison; images of scourges are shown when discussing Jesus' flogging; Lee and his wife have a loud and forceful verbal argument.
Drugs/Alcohol: Characters smoke cigarettes; people drink champagne in celebration; Lee is shown in a bar and drinks beer in several scenes; it is implied Lee may have a drinking problem and in one scene he drives home while intoxicated.
 
The Bottom Line
RECOMMENDED FOR: Christians, skeptics, theologians, historians, people interested in confirming the science of Christ's resurrection; fans of the book.
NOT RECOMMENDED FOR: Small children or families (young ones are likely to get bored).
The Case for Christ, directed by Jon Gunn, opened in theaters April 7, 2017; available for home viewing August 15, 2017. It runs 112 minutes and stars Mike Vogel, Erika Christensen, Faye Dunaway, Robert Foster, Frankie Faison, L. Scott Caldwell and Renell Gibbs. Watch the trailer for The Case for Christ here.
 
Ryan Duncan is Entertainment Editor for Crosswalk.com.
Publication date: April 4, 2017