The Chipmunks Take It Easy in Chipwrecked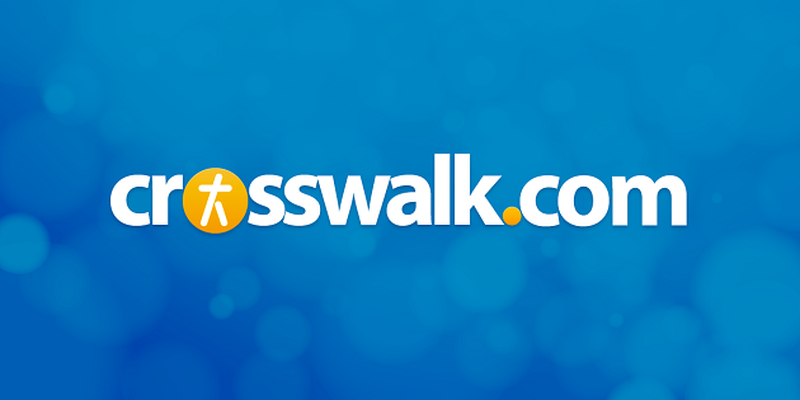 DVD Release Date: March 27, 2012
Theatrical Release Date: December 16, 2011
Rating: G
Genre: Family, Animation, Comedy
Run Time: 87 min.
Director: Mike Mitchell
Actors/Voices by: Jason Lee, David Cross, Justin Long, Matthew Gray Gubler, Jesse McCartney, Amy Poehler, Anna Faris, Christina Applegate, Andy Buckley, Jenny Slate

Let's face it, a movie featuring a trio of singing chipmunks isn't exactly Oscar bait. But it's probably a whole lot of fun for anyone a) feeling nostalgic or b) under the age of 8.

And if the audience of kiddos joining me for the screening of Alvin and the Chipmunks: Chipwrecked were any indication of whether it worked or not (cue: plenty of giggles throughout), well, the answer is a resounding yes. Meanwhile, many of their parents seated nearby breathed a collective sigh of relief for a relatively short running time—a mere 87 minutes of squeaky-voiced rodents singing, dancing and fighting for their survival in the wild.

A considerable diversion from 2009's Alvin and the Chipmunks: The Squeakquel, Chipwrecked is far less focused on the 'munks career prospects. Instead, Alvin (Justin Long, Alpha and Omega), Simon (Matthew Gray Gubler, (500) Days of Summer), Theodore (TV actor Jesse McCartney), The Chipettes (Amy Poehler, Hoodwinked Too! Hood vs. Evil, Anna Faris, Yogi Bear and Christina Applegate, Hall Pass, respectively) and their oh-so-patient adoptive father Dave (Jason Lee, Cop Out) are in full-on relaxation mode before the upcoming International Music Awards. Or that's the idea anyway when they all board a luxury cruise ship.

Naturally, with Alvin being Alvin, kicking back was never really in the cards, and things go seriously awry in a hurry. After plenty of unruly behavior leads Dave to confine all the chipmunks to their suite while he attends a quick meet and greet with the ship's captain (Dave's first big mistake that kick-starts the story into gear), Alvin still has no intention of staying on the proverbial straight and narrow. So in his reliably persuasive (read: annoying) manner, Alvin eventually convinces everyone but Theodore to ditch the low-key movie night in favor of a real adventure.

For whatever reason, Alvin is feelin' the need for something extreme, so he tries his luck at hang-gliding, which of course doesn't lead him (or his pals) anywhere good. Now "chipwrecked" on an island that's barely in the ship's view, they all face a test that's even greater than landing a record deal or performing in front of a crowd of thousands. They're trading in their pampered existence for something far more rustic and really hoping that Dave and their former manager-turned-cruise-ship-entertainment Ian (David Cross, Kung Fu Panda 2) will be able to rescue them.

Borrowing from every "stranded in paradise" storyline from LOST to Cast Away (yep, that's the 2000 Tom Hanks flick where he grows a monster beard and befriends a volleyball) with varying degrees of success, Chipwrecked moves at a pace that's perfect for anyone with perpetual A-D-D. And when the story lags, as it still does from time to time, that's nothing a jaunty little musical number can't fix, right? The time around, Alvin and his cohorts put their unique spin on everything from Pink's "Trouble" to Lady Gaga's "Born This Way."

For anyone still on the fence about whether to see the flick, let's just say that anyone hoping for more than a good time will probably be disappointed since Chipwrecked is pretty light on lessons. If anything, you're desperately hoping that Dave will kick up the consequences for bad behavior considering just how much Alvin acts up. While proper parenting techniques are negotiable, what Chipwrecked does manage to succeed at is keeping kids entertained without resorting to a slew of humor that's clearly over their heads.
While a few of the pop culture references are unnecessary, particularly Charlie Sheen's favorite catchphrase of 2011 that only adults will probably get—winning!—Chipwrecked is mostly age-appropriate entertainment that'll keep the target audience on the edge of their seats.
CAUTIONS:
Drugs/Alcohol/Gambling: Social drinking and gambling depicted in a casino.
Language/Profanity: An instance where God's name is exclaimed.
Sex/Nudity: None, but some of the ladies, including the Chipettes are wearing skimpy-ish attire on occasion. There are also a few suggestive dances moves in a dance-off between the Chipettes and three women they bump into in the casino.
Violence/Perilous Situations: The Chipmunks are left to their own survival devices on an isolated island. Theodore is frightened by a scary monster movie he knows he's not supposed to be watching. An opportunistic castaway, Zoe (Jenny Slate) persuades Jeanette to sneak into an abandoned area and retrieve a chest full of buried treasure.

Christa Banister is a full-time freelancer writer, specializing in music, movies and books-related reviews and interviews and is the author of two novels, Around the World in 80 Dates and Blessed Are the Meddlers. Based in Dallas, Texas, she also weighs in on various aspects of pop culture on her personal blog. For more information, including her upcoming book signings and sample chapters of her novels, check out her Website.