Robin Wright Does No Wrong in The Congress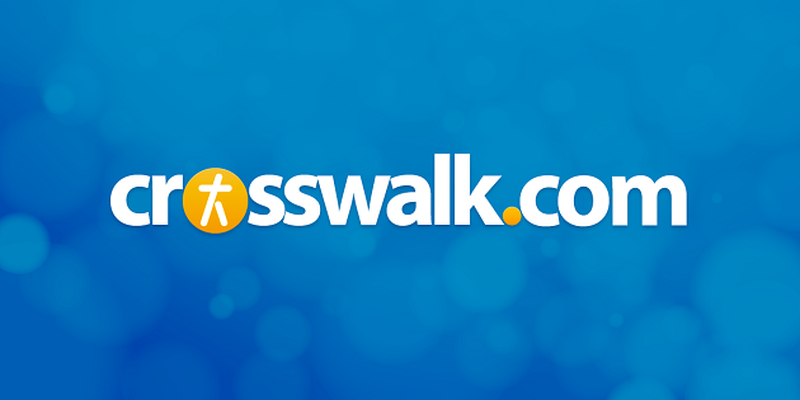 DVD Release Date: December 2, 2014
Theatrical Release Date: August 29, 2014
Rating: R for language, violent content, and animated sexuality/nudity
Genre: Drama
Run Time: 122 min.
Director: Ari Folman
Cast: Robin Wright, Harvey Keitel, Jon Hamm, Kodi Smit-McPhee, Danny Huston, Paul Giamatti
In a summer of reboots and franchise films, originality often fails to show up at the box office. Even smaller independent films like Chef or middlebrow crowd-pleasers like The Hundred-Foot Journey can, despite their pleasures, remind viewers of other films.
That makes The Congress—a visionary but bleak story based on a Stanislaw Lem novel—rather remarkable. It features a great actress playing a version of herself in a half animated, half live-action story adapted for the screen by director Ari Folman (Waltz with Bashir).
The film's impressive visual command takes hold in the opening moments, as a crying Robin Wright (Moneyball), playing a version of herself, is berated by her agent (Harvey Keitel, Moonrise Kingdom). This opening shot underlines cinema's power to capture emotion in ways that technological advancements in the medium haven't improved upon—a fitting theme for a story that focuses on the lack of opportunities for aging actresses.
The actress is "not even 45," she tells an executive (Danny Huston, Edge of Darkness) with Miramount studio, but he warns her that her prospects for landing good parts in an industry that idolizes youth are diminishing with every passing day. The executive tells Wright he wants to digitally scan her, preserving her image for future use. That way, she'll be young forever on-screen.
"I can save you," he assures Wright.
"From what?" Wright asks.
"From yourself!" the executive replies.
There's one condition: If Wright accepts, she has to agree to never act again. Her agent encourages her to take the deal, despite her concern that the agreement would remove Wright's ability to choose future roles. The agent doesn't understand her hesitancy, reminding her of the way Wright was treated under the more traditional Hollywood model. "When did they ever ask you" what you wanted to do, he disdainfully inquires of Wright. "You were their puppet!"
Wright takes the deal. She has a son (Kodi Smit-McPhee, Dawn of the Planet of the Apes) with a degenerative condition and finds the prospect of future income through use of her image something she can't pass up.
The Congress then moves forward 20 years. Wright's "Robin" is widely known to the public, and the studio wants to extend its contract for her image by another two decades. But the 20-years-older-and-wiser Wright has had enough. She attends a "Futurist Congress" of animated characters in the desert, thrown by the studio that originally signed her which is now known as Miramount Nagasaki. Declaring herself a "prophet of doom," Wright plans to break through to the characters under the studio's spell.
That's a nice set-up for the story's second half, but The Congress grows quickly tiresome thereafter. Despite a budding romance with the animator (Jon Hamm, Million Dollar Arm) who has been drawing "Robin" for 20 years, this portion of the film loses the human-interest angle of the story's first hour and is less fascinating visually, despite Folman's homages to earlier animation styles and the more colorful palette with which the director has to work. The pacing turns slack. Tension never builds.
From Wright's breakout role in The Princess Bride (1987) through her role as Jenny in Forrest Gump (2004) and lesser seen performances in quality films such as Nick Cassavetes' She's So Lovely (1997) and Rodrigo Garcia's Nine Lives (2005), Wright has built a career as one of our best working actresses. Her choice of roles may have had limited commercial appeal, but her body of work, including a key role in the currently playing A Most Wanted Man, continues to grow stronger. And it's not just movies: her recent higher profile is thanks largely to the Netflix show House of Cards.
The Congress further cements Wright's reputation as a performer whose work is consistently interesting, even though this story lets her down. Rather than a capstone to Wright's career so far, The Congress, by the time it ends, feels like a failure. That's disappointing, but viewers who are interested in Wright's development as an actress will value The Congress for giving Wright a role worthy of her talent—even if the rest of the film never rises to her level.
CAUTIONS (may contain spoilers):
Language/Profanity: Lord's name taken in vain; multiple uses of the f-word; s-it; whore
Drinking/Smoking: Drinking; futuristic drugs
Sex/Nudity: Discussion of film sex scenes; animated breasts shown; a man says he impregnated Zeus' daughter; a naked, animated backside; kissing; a sex scene between animated characters; a naked, animated woman
Violence/Crime: Gunfire as a nightclub is raided; a bullet to the head; a plane crash
Religion/Morals/Marriage: Robin says she'd rather sleep with an executive than be a chip in his computer; Robin calls herself a "prophet of doom"; a reference to being "redeemed"; a character says he read Greek mythology and woke up half man, half God; a silent animated character resembles Jesus
Publication date: August 29, 2014