High School Movies Get a Major Makeover with The DUFF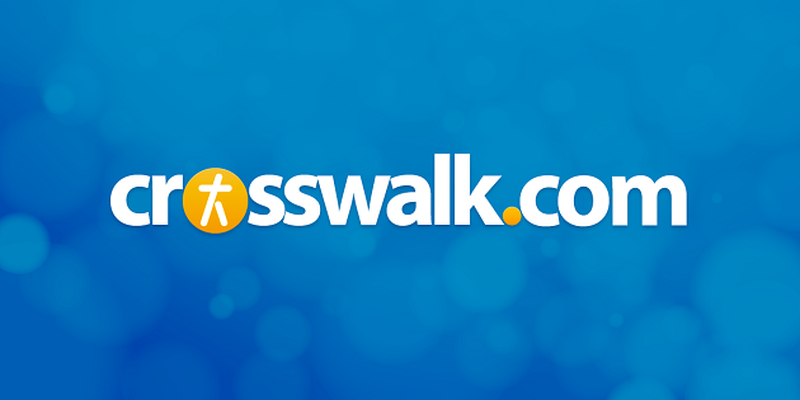 DVD Release Date: June 9, 2015
Theatrical Release Date: February 20, 2015
Rating: PG-13 (for crude and sexual material throughout, some language and teen partying)
Genre: Comedy
Run Time: 115 min.
Director: Ari Sandel
Cast: Bella Thorne, Mae Whitman, Robbie Amell, Allison Janney, Skyler Samuels, Ken Jeong, Bianca A. Santos, Romany Malco, Agnes Mayasari, Nick Eversman, Gabriela Fraile, Tony Cavalero, Chris Wylde
Just as John Hughes's much-beloved classic The Breakfast Club makes its way back to theaters for its 30th anniversary, another high school-centric flick, The DUFF, declares the stereotypes of yesteryear (jocks, cheerleaders, nerds, etc.) basically defunct.
In the words of The DUFF's protagonist Bianca (Mae Whitman, The Perks of Being a Wallflower) the social pecking order has evolved considerably: "Jocks play video games, princesses are on antidepressants, and geeks rule the world."
And about that titular acronym, "D.U.F.F."? Well, that's how the big man on campus, the scholastically challenged football captain, Wes (Robbie Amell), has classified Bianca. Duff is shorthand for the "designated ugly fat friend." Mind you, Bianca is neither ugly nor fat, so Wes quickly clarifies that Bianca is merely the least attractive among her trio of friends that includes aspiring fashion designer Jess (Skyler Samuels) and feisty Latina/computer hacker Casey (Bianca A. Santos).
See, for all of Bianca's unique qualities (an interest in old-school horror movies, a knack for constructing a clever sentence and whipsmart, rapid-fire wit), her decidedly grunge-era wardrobe and social awkwardness don't exactly make her catnip for hormone-charged high school boys. But because Bianca is deemed "friendly" and "approachable," guys definitely don't mind hitting her up for details about her supposedly hotter friends, thus making her "the duff."
At first, Bianca is understandably hurt by the label—so much so that she's willing to kick her longtime friends Jess and Casey to the curb because she's feeling used. A scene where Bianca informs the duo that she's "unfriended" them on various social networking sites does a clever job of capturing the spirit of our modern culture, a world where virtual reality and living, breathing reality often feel like the same thing.
Thanks to the encouragement of her motivational speaker mother (Allison Janney (The Way, Way Back), terrific as always) and strangely enough, Wes, who also happens to be her next door neighbor, Bianca decides that rather than wallowing in defeat, she'll own her duff-ness. She confides to Wes that she has a crush on lanky, singer/songwriter Toby (Nick Eversman), and Wes agrees to teach Bianca how to flirt if she'll help him pass chemistry since he's got a football scholarship on the line.
Borrowing from a slew of teen films including Clueless, She's All That and Mean Girls, the direction the story winds up taking in The DUFF doesn't offer much in the way of surprise. However, the film's underlying message, namely that changing yourself to please others is a waste of time, is a refreshing and empowering change of course. Instead of becoming the girl who gets the guy by dressing sexier and mastering the perfect pickup line, Bianca winds up learning more about who she is, which makes her more confident and appealing by default.
If your high school days are miles and miles away in your life's rearview mirror like mine are, watching The DUFF only reaffirms how wonderful it was to grow up in an age without smartphones, anonymous message board posts and viral videos. It's no secret that high school kids can be vicious, but The DUFF is an all-too-real reminder of how difficult and truly awful those four years can be with today's high-tech weaponry. This story's commentary on cyber-bullying and its call for common decency is particularly timely, something that helps elevate The DUFF from your typical teen fare.
CAUTIONS (may contain spoilers):
Drugs/Alcohol: Teenage social drinking. A reference to princesses being on anti-depressants.
Language/Profanity: The usual suspects all are utilized here…da--, as- (and its variations), sh--, he-- and one f-bomb. High school kids call other high school kids rude things like dic-fac-.
Sex/Nudity: No sex or nudity, but sex is referenced quite a bit throughout. Locker room commentary on who's banging whom and who a couple of guys would like to "hit." A handful of makeout scenes, some real, others imagined. Wesley makes reference to the best time of the month to have sex with Madison. Some of the outfits that Bianca models are a little on the skimpy side. Some crude references to sex acts and male/female anatomy. A couple of male teachers kiss each other for laughs in the outtakes.
Violence: Only of a comedic nature (kick to the groin, mock slap across the face, etc.).
Publication date: February 19, 2015