The End of the Tour Creates a Beginning for Conversation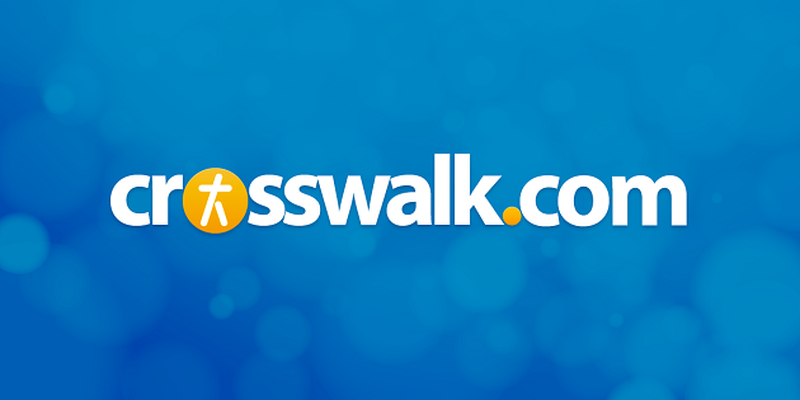 DVD Release Date: November 3, 2015
Theatrical Release Date: July 31, 2015 (limited); August 21 (wide)
Rating: R (for strong language including some sexual references)
Genre: Drama
Run Time: 106 min
Director: James Ponsoldt
Cast: Jason Segel, Jesse Eisenberg, Joan Cusack, Anna Chlumsky, Mamie Gummer
"What passes for hip, cynical transcendence of sentiment is really some kind of fear of being really human, since to be really human… is probably to be unavoidably sentimental…" – David Foster Wallace
"The truth will set you free. But not until it is finished with you." – David Foster Wallace
"Look man, we'd probably most of us agree that these are dark times, and stupid ones, but do we need fiction that does nothing but dramatize how dark and stupid everything is?" – David Foster Wallace
As postmodern thought – and the existential angst that came with it – began to emerge in the 1990s, author David Foster Wallace became its most piercing prophet. The End of the Tour, an intimate small-budget movie based on conversations between Wallace and writer David Lipsky, explores the uncertainty of this new era – along with our latent hypocrisies – by confronting it.
Wallace didn't embrace or promote postmodernism. In fact, while he became one of the first to best articulate the postmodern condition, Wallace did so largely by critiquing it, by calling it out on its own pretense and inevitable futility. "Worship your own body and beauty and sexual allure," Wallace said, for example, "and you will always feel ugly." Wallace didn't romanticize postmodernism; he was haunted by it.
Wallace foresaw our cultural crisis in his 1996 magnum opus Infinite Jest, an encyclopedic novel lauded with infinite praise. Even in this century, authors such as Chad Harbach (The Art of Fielding) claim that Infinite Jest "Now looks like the central American novel of the past thirty years; a dense star for lesser work to orbit."
As the book tour for Infinite Jest came to a close, Rolling Stone magazine sent out writer David Lipsky (Jesse Eisenberg, Now You See Me) to do an in-depth feature on the reclusive Wallace (Jason Segel, The Muppets). The End of the Tour is a movie about their five winter days together – the things they discussed, deliberated, and wrestled with – all culled from Lipsky's recordings. And in the hands of upstart indie film director James Ponsoldt (2013's must-see coming-of-age romance The Spectacular Now), it's an intellectually and philosophically invigorating experience to be a fly on their wall – in car rides, at cheap diners, and Wallace's humble snow-drifted Illinois home.
There is no dramatic arc to unpack here; it's simply two intellectuals unpacking their thoughts, coming from perspectives both shared and wildly divergent. Wallace is a socially aloof, hyper-self-conscious loner who fears the very fame he's garnered, while Lipsky is the socially at-ease, occasionally flirtatious writer whose primary burden is failing to achieve the literary success he covets. Each has, in a sense, what the other wants and longs for, and so their views of things weave between common ideals and stark differences, flowing from kindred bonding to bitter tension in equal measure.
With only a premise rather than a plot, it's the dynamic within their connection and conflict that gives The End of the Tour its stakes and weight. This duality broadens the film beyond an examination of Wallace himself to one of introspection for us. As Lipsky feels challenged by Wallace so do we, making Lipsky a cipher for our own self-reflection (even as he proves a fascinating character study in his own right). If this were solely a look at Wallace, it'd be easier to just analyze him – and his deep, fragile neurosis – rather than ourselves. This is Eisenberg's most complex portrayal since playing Mark Zuckerberg in The Social Network, and for Segel – a comic actor known mostly for being a schlub in crass, gross-out comedies – it's an entire redefinition of the depth and humanity of which he's capable.
Much of this tour's conversation may sound like a downer, particularly as much of it is rooted in Wallace's lifelong battle with depression, but what emerges from it – and him – is the hopeful longing that honesty will bring healing. There's melancholy, but there's also joy, and tenderness, and beauty, even as Wallace himself eventually lost his battle with depression by committing suicide in 2008 (which serves as this film's starting point before flashing back).
Today, as we live in the times that Wallace could once only theorize, we can't help but see the clarity of his vision. With postmodernism in full bloom, we've seen the culture dive into wide varieties of narcissism to fill the void. The End of the Tour doesn't provide us with answers to grasp onto – it can't – but it creates a space to talk about things we all think about, what worries us, what confuses us. Wallace is more damaged than most, and as an intellectual he ponders his anxieties endlessly, so he carries his fears like a cross – but they're our fears too. It's good, even meaningful, to hear two sharp-yet-flawed intellects wrestle with their doubts, with our doubts. In the end, their conversation can't provide a clear or comforting way forward, but it's a great – and cathartic – place to start.
Lord, teach me to be generous.
Teach me to serve You as You deserve;
to give and not to count the cost,
to fight and not to heed the wounds,
to toil and not to seek for rest,
to labor and not to ask for reward,
save that of knowing that I do Your will.
- Prayer For Generosity, by St. Ignatius (posted by Wallace on his bedroom wall)
CAUTIONS (may contain spoilers):
Drugs/Alcohol: Cigarette smoking throughout. Beer is consumed in several scenes. Use of chewing tobacco. Discussions of drug use.
Language/Profanity: The F-word is used with some regularity throughout. A few instance of the S-word. A few sexually crude terms and phrases. One instance of the Lord's name in vain.
Sexual Content/Nudity: Nothing visual. Masturbation is discussed, as is sleeping with random women. A slang reference to oral sex.
Violence/Other: Thematic issues revolving around depression and suicide.
Publication date: August 20, 2015