The Fate of the Furious Has the Franchise Sputtering into the Future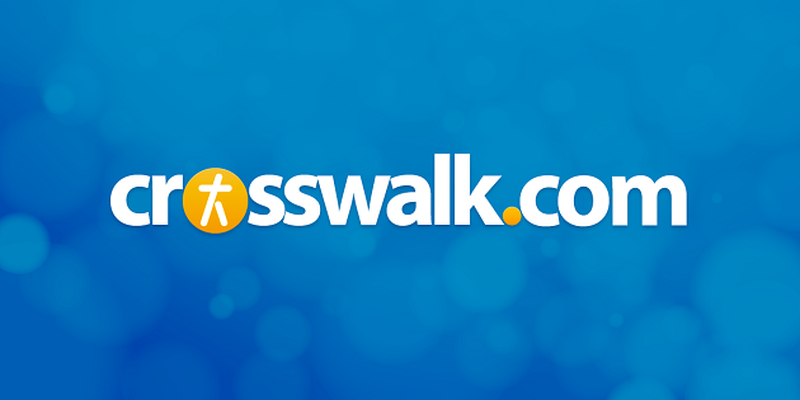 The eighth film in the Fast and the Furious franchise keeps the series on cruise control, for better or worse. This latest entry should satisfy core fans, while those not already sold on the series may find the one-upping of big stunts and car chases overblown. 2 out of 5.
 
Synopsis
When DSS agent Hobbs (Dwayne Johnson) is commissioned to recover a nuclear weapon, he recruits Dominic Toretto (Vin Diesel) and his team—including Letty (Michelle Rodriguez), Roman (Tyrese Gibson) and Tej (Ludacris), along with bad-guy-turned-ally Deckard (Jason Statham)—to take on anarchist Cipher (Charlize Theron) in her attempt to upset the world order. But Cipher's persuasive powers are too much for Dom, who betrays his team in order to help carry out her scheme. The story skips from Cuba to New York, then to Russia as the team tries to figure out why Dom has gone rogue and how they can put a stop to Cipher's plans.
 
What Works?
Fans of the series want big action scenes that deliver the goods, and on that count, The Fate of the Furious delivers. Starting with a street race in Cuba that ends with a car engulfed in flames, to planes, submarines and nuclear warheads, the film rarely lets up, tying these set-piece sequences together with verbal banter that is often humorous, especially when it involves Hobbs or Roman.
 
What Doesn't?
The plot is too convoluted for its own good, but those predisposed to enjoying these films likely won't be too demanding. Like many big-budget action blockbusters, the Fast films are closer to live-action cartoons than they are to fact-based dramas. That's part of the deal with these movies, which long ago blew past any semblance of believability and shifted into ludicrous extremes.
 
Christian Worldview Elements / Spiritual Themes
Faith isn't a prominent element in this Fast chapter, but there are indications of belief among the characters, such as Dom's cross necklace, which is prominently displayed in several scenes. Cipher tells Dom that the things happening in his life are fate, but he replies that he makes his own fate. At the conclusion of the story, Dom says grace before a meal.
 
CAUTIONS (may contain spoilers)
MPAA Rating: PG-13 for prolonged sequences of violence and destruction, suggestive content, and language
Language/Profanity: Several misuses of God's name; a few uses of the F-word, including a "mother--" that gets cut off; numerous uses of foul language; "take a p-ss".
Sexuality/Nudity: Women shown in very short shorts and other revealing clothing. The soccer moms who attend the games Hobbs coaches are clearly trying to catch his eye; Dom and Letty start to make love in the shadows, then under the sheets, covered to their necks; kissing.
Violence/Frightening/Intense: The usual massive destruction in these films include a huge wrecking ball that wipes out numerous cars. A prison riot breaks out, and rubber bullets are fired. Explosions and more gunfire (with real bullets). Numerous cars are taken control of by Cipher, who creates chaos on the road with them. We see a panicked man leap from one of the fast-moving vehicles. Nuclear weapons are a key part of the story. Several scenes of fighting, with one ending in a splatter of blood. A helicopter crash.
Drugs/Alcohol: None.
 
The Bottom Line
RECOMMENDED FOR: Fans of the franchise are going to lap up The Fate of the Furious and the fact that it's overstuffed with characters and incidents. That's precisely what Fast fans have signaled they want more of as the films have grown louder and longer, and in this case, that's what they get.
NOT RECOMMENDED FOR: Anyone who demands plausibility from big-budget action films.
The Fate of the Furious, directed by F. Gary Gray, opened in theaters April 14, 2017; available for home viewing July 11, 2017. It runs 136 minutes and stars Vin Diesel, Dwayne Johnson, Jason Statham, Michelle Rodriguez, Charlize Theron, Tyrese Gibson, Elsa Pataky, Kurt Russell, Helen Mirren and Ludacris. Watch the trailer for The Fate of the Furious here.
 
Christian Hamaker brings a background in both Religion (M.A., Reformed Theological Seminary) and Film/Popular Culture (B.A., Virginia Tech) to his reviews. He still has a collection of more than 100 laserdiscs, and for DVDs patronizes the local library. Streaming? What is this "streaming" of which you speak? He'll figure it out someday. Until then, his preferred viewing venue is a movie theater. Christian is happily married to Sarah, a parent coach and author of Hired@Home and Ending Sibling Rivalry.
Publication date: April 13, 2017