Controversy is Surprisingly Boring in The Fifth Estate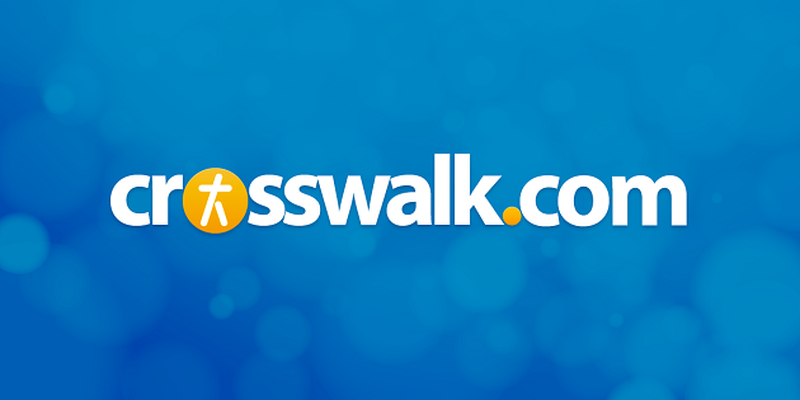 DVD Release Date: January 28, 2014
Theatrical Release Date: October 18, 2013
Rating: R (language and some violence)
Genre: Biography/Thriller/Drama
Run Time: 128 min.
Director: Bill Condon
Cast: Benedict Cumberbatch, Daniel Bruhl, Jamie Blackley, Ludger Pistor, Peter Capaldi, David Thewlis, Alicia Vikander, Dan Stevens, Stanley Tucci, Anthony Mackle, Laura Linney
Benedict Cumberbatch (Star Trek Into Darkness) is a brilliant mimic of controversial WikiLeaks founder Julian Assange, but his performance is all that's inspired about The Fifth Estate.
Who knew that such a gripping, ripped-from-the-pages plotline could be reduced to something hardly worthy of the big screen? Utterly unconvincing and a total snore from a sheer entertainment perspective, The Fifth Estate is so bad, so bogged down with facts and figures, that one half expects Al Gore to show up with one of his patented pie charts.
If that doesn't paint a grim enough picture of what to expect from The Fifth Estate, let's just say that one could argue that she had just discovered an entirely new film genre: the anti-thriller.
Like the equally lame Jobs biopic this past summer, The Fifth Estate is yet another wasted opportunity. Rather than telling a compelling and nuanced story of a complex man and his vigilante approach to ethics, the movie suffers from a lackluster script and lazy direction from Bill Condon (The Twilight Saga: Breaking Dawn Part 1 and 2). While the particulars of Assange's physicality were spot on (speech patterns, personal style and even his cocky strut), the audience isn't allowed to learn much more about the secret-spilling mastermind or his motivation behind WikiLeaks.
For a man so intent on revealing other people's secrets, Assange apparently had plenty of his own. But with The Fifth Estate, these revelations, told from the perspective of his second-in-command, Daniel Domscheit-Berg (Daniel Bruhl, Rush), are clumsily integrated with tedious scenes (lots of people typing, for example) that serve little purpose beyond setting up the film's main event: WikiLeaks' very public fall from grace after the release of hundreds of thousands of pages of classified American military documents related to the wars in Iraq and Afghanistan.
While the movie briefly addresses a key ethical issue beyond the obvious breach of security - how Assange probably put lives at risk by removing the names of informants and covert allies - the narrative doesn't really provide any answers about the damage that WikiLeaks caused. Focusing more on the conflict brewing between Assange and Domscheit-Berg, whose book was one of the sources for the film, The Fifth Estate ultimately leaves the viewer with far more questions than food for thought.
Even as a simple platform for debate on whether the practices of WikiLeaks were good or bad, it's still never clear why Assange believes in truth at all costs. If it was so important to give journalists, whistle-blowers and even clandestine sources a safe space for revealing dangerous truths that could presumably change the world by making it more transparent, why is this supposed savior willing to do this at the expense of innocent people?
While plenty can be said for Assange and Domscheit-Berg's total commitment to the cause they believed so strongly in, the haphazard way this platitude-packed story is patched together doesn't really sell it.
What is rather amusing, though, has been Assange's well-documented displeasure in The Fifth Estate hitting a theater near you. It's funny because in the week leading up to the film's release, Assange has voiced his concerns to every talk show host who'd listen. At one point, he apparently tried to discourage Cumberbatch from starring in it.
But as understandably controversial as Assange's business practices were, this film won't be damaging to his reputation in the least. If anything, it'll probably give him a good, long chuckle about how bland and ham-fisted an otherwise thrilling story becomes when it's in the wrong people's hands.
CAUTIONS (may contain spoilers):
Drugs/Alcohol: Social drinking, sometimes to excess, depicted in several scenes. References to drug use in connection with a cult.
Language/Profanity: A full range of profanity, including fu--, sh--, he--, da--, bast---, is regularly used. God's name is also misused on several occasions. Several rude British-isms such as wanker, bugger and bloody.
Sex/Nudity: A couple sleeps together after the first date, and we see them in various stages of foreplay and in bed on a couple of occasions. A couple of women briefly kiss in a club. Julian is accused of sexual misconduct by two different women.
Violence: Stock war footage. Shots from the 9/11 terrorist attack. A scene where two of Julian's employees are unexpectedly gunned down in Kenya while sitting in their car (blood is shown spattered across the windows).
Publication date: October 18, 2013