The Founder Serves Up Super-Sized Dreams & Disappointments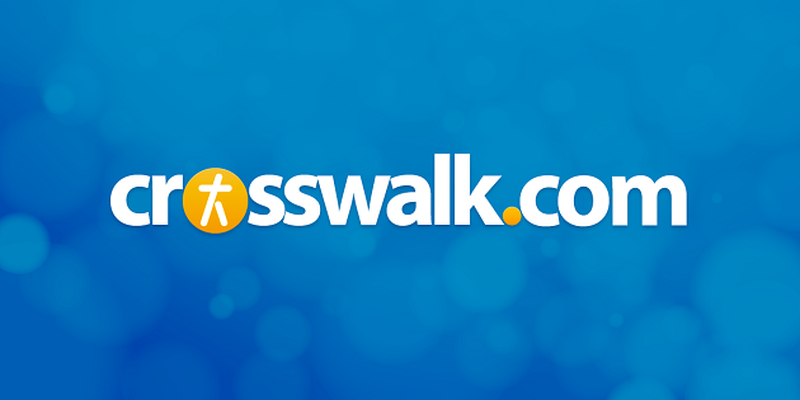 The story of how Ray Kroc took a small walk-up hamburger stand and turned it into the McDonald's we know is fascinating. Keaton's performance is outstanding and the visuals are terrific (golden arches!). But Happy Meals don't mean happy endings; this tale of unbridled greed may leave a bad taste not even crispy fries can take away. 3 out of 5.
 
Synopsis
When struggling milkshake machine salesman Ray Kroc met the McDonald brothers and their revolutionary restaurant, there was no stopping him in his quest to bring this new concept of "fast food" to cities across the country. Ray was determined to make his American dream come true, and he did... but at what price? You may never look at a Big Mac the same way again.
 
What Works?
Michael Keaton is mesmerizing as Kroc. Love him or hate him—and over the course of the movie you're likely to do both—you can't look away. At first he's the quintessential down-on-his-luck salesman just trying to keep a roof over his wife's head. As he weathers false starts and gets this franchise thing off the ground, it's a good old Horatio Alger rags-to-riches story. But as Ray climbs higher up the ladder of success, his soul heads the other direction. He grows ever more ruthless, calculating, and cold-hearted until he ends up as a backstabbing, lying, cheating, word-I-can't-use-here. The transformation is as inevitable as it is disturbing and Keaton's performance is masterful. In contrast, the McDonald brothers Dick (Nick Offerman) and Mac (John Carroll Lynch) are nice guys who just want to feed families as quickly and efficiently as possible. One of the best scenes in the movie is watching them create their speedy cooking method by running drills on a tennis court. They were the real "founders" of McDonald's—another thing Ray stole, along with their business and their health.
Despite my disappointment over Kroc's double dealing, getting a peek at the back story of McDonald's is truly captivating. The origin of the golden arches, the charm of those early walk-ups, the beginning of fast food—it's our history, America. And it's delicious.
 
What Doesn't?
As interesting as it is, The Founder is a downer. As the man behind me said walking out of the theater, "It's a great lesson in contracts." Yes. And a lesson in how power corrupts and how nice guys finish last. It's painful to watch the thoroughly decent McDonald brothers get flattened by the unscrupulous steamroller that is Ray Kroc. This being based on a true story, a happier ending wasn't really an option, but that doesn't help audiences leave the theater in a good mood. Is it well done? Absolutely. Compelling? Definitely. Uplifting? Not so much.
 
Christian Worldview Elements / Spiritual Themes
"Crosses… flags… arches. "Ray's goal was to make McDonald's now-iconic symbol as common as churches and courthouses. In fact, he says, "McDonald's can be the new American church." He appeared to mean that in the sense of it being a place for families to gather, but by the end of the movie I wasn't so sure he didn't mean for McDonalds to be a place to worship Ray Kroc.
 
CAUTIONS (may contain spoilers)
MPAA Rating: PG-13 for brief strong language 
Language/Profanity: A lot of d**ns, sometimes paired with God; SOB (in its unabbreviated form); one f-bomb, use of a middle finger.
Sexuality/Nudity: Ray and his wife are shown in bed but touching is minimal and not suggestive; a flirtation/affair is suggested but not shown.
Violence/Frightening/Intense: Several arguments involving shouting and slamming of phones (the old-school kind with a receiver and a base that make a satisfying bang when slammed together).
Drugs/Alcohol: Ray drinks virtually all the time; he's not the only one imbibing but he's the one who appears as a functioning alcoholic.
 
The Bottom Line
RECOMMENDED FOR: Most any adult who has ever eaten at McDonald's will find this one interesting, especially those old enough to remember the early days of the golden arches.
NOT RECOMMENDED FOR: Anyone looking for a light-hearted outing to the movies. Leave the kids, even teens, at home—Kroc's motto of "persistence" is impressive but he's probably not otherwise a role model you want your children to emulate.
The Founder, directed by John Lee Hancock, opened in limited theaters December 7, 2016; wide January 20, 2017; available for home viewing April 18, 2017. It runs 115 minutes and stars Michael Keaton, Nick Offerman, John Carroll Lynch, Linda Cardellini, Laura Dern, B.J. Novak and Patrick Wilson. Watch the trailer for The Founder here.
 
Susan Ellingburg spends most days helping to create amazing live events and most nights at the movies, at rehearsals, or performing with vocal ensembles in the Dallas area. This leaves very little time for cleaning house. A natural-born Texan, Susan loves all things British, Sunday afternoon naps, cozy mysteries, traveling with friends, and cooking like a Food Network star (minus the camera crew).
Publication date: January 19, 2017