We're Not On Board with The Girl on the Train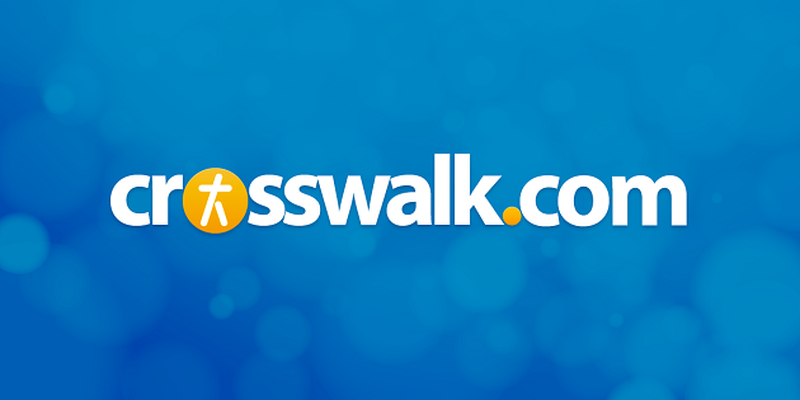 Can a broken woman go from complete trainwreck to a clear track again? The Girl on the Train wants to say something about 'girls' using metaphors about trains and tunnels, but it's only the star turn from Emily Blunt that outstrips the sad lives, graphic content and disappointing mystery on screen. 1.5 out of 5.
 
Synopsis
Rachel Watson (Blunt). Megan Hipwell (Haley Bennett). Anna Watson née Boyd (Rebecca Ferguson). These are the three women at the center of this supposed psychological thriller based on the bestselling 2015 book by Paula Hawkins. Rachel's a voyeuristic, unemployed alcoholic who can't get past her divorce from Tom (Justin Theroux); Anna's the other woman who became Tom's wife and a happy new mother; Megan is Anna's neighbor, nanny and, as she tells us, several other things. But by the time you're done figuring out who's who, how their lives all interconnect and who's lying - which are actually pretty much the same things Rachel spends the film trying to discern - you may no longer care whodunit or why. The more distracting mystery is why the producers moved the setting from London to New York while casting European actors (Blunt, Ferguson, Luke Evans) who struggle to cover their accents.
 
What Works?
Well, there are few movies that offer this many juicy roles for women. The best things about The Girl on the Train are Blunt's performance (she plays degress of drunkeness and lucidity better than almost anyone I've seen) and watching Detective Riley (the always-reliable Allison Janney) track down leads and look down on Rachel. Director Tate Taylor (The Help) puts forth an effort to imbue the film with artsy thematics ala David Fincher's Gone Girl, but whiffs more than he connects. An interesting symbolic concept about how women are bound together either by choice or by what men do to them is too little, too late. Taylor does succeed, however, in visualizing a tricky component of the novel's narrative: memories Rachel replays in her mind that may or may not be real.
 
What Doesn't?
See the list of Cautions below. This is a hard-to-watch, hard-R movie. It wants to tell the story of a woman regaining control of her world by closely observing others, but by the time we get there via the route we have to take we're just exhausted and uninspired. The male cast members are neither memorable nor dissimilar enough in look or personality; Theroux in particular seems miscast in a very central role. The Girl on the Train has an oppressive, unsettling tone with very little redemption or reward to take home. When your premise is built around your main character being unsure if she could have committed an unspeakable crime, but you're never in doubt as to her capabilities, there just isn't enough intrigue to balance out the ennui.
 
Christian Worldview Elements / Spiritual Themes
If there's a positive, it's that infidelity is clearly shown to ruin lives and lead to even worse things, like death. Similarly, alcohol is the cause of many problems, the worst of which is no longer being able to trust what's true. There is also a caution against thinking the grass is greener when envying supposedly 'perfect' couples. One character tells another in no uncertain terms to have an abortion. Motherhood is shown in a very unflattering light here. Rachel attends an AA meeting. Abusers reap what they sow. One character visits a counselor as a ruse to get information, but actually ends up benefitting from the sessions.
 
CAUTIONS (may contain spoilers)
MPAA Rating: R for violence, sexual content, language and nudity 
Language/Profanity: 2-3 abuses of the name of God or Jesus; well over 50 variations of the f-word; 'sh-t;' 'a-s,' 'b-tch, 'd-ck,' 'h-ll.' But it's the constant and effusive f-bombs that really unsettle.
Sexuality/Nudity: Several couples have sex - in bed, in the shower, in the woods, by open windows - and it's never loving and there is a lot of female nudity; male rear nudity; a woman pulls up her dress and proceeds to touch herself in front of her therapist; multiple affairs and reference to many more; a woman stumbles outside naked after a bath; a woman attempts to perform oral sex on a man who refuses - she sucks on his finger instead; we're told a character was fired because he couldn't 'keep it in his pants.'
Violence/Frightening/Intense: For a 'thriller,' there aren't many frightening moments or jump scares, but there is plenty of violent and threatening behavior. Married couples fight, argue, throw things and swing golf clubs at each other, breaking mirrors and more; a man pushes a woman and bloodies her with his keychain; a woman is murdered by being pushed, kicked and bludgeoned with a rock; a man grabs a woman by the face and speaks threateningly; a woman fantasizes about grabbing another by the hair and hurting her; a baby is accidentally drowned (body not shown); someone is stabbed in the neck with a corkscrew and there is much blood.
Drugs/Alcohol: Rachel is an alcoholic, so she drinks regularly and there are many negative effects; other characters drink beer and throw bottles intimidatingly at the wall; a drink is thrown in a woman's face.
 
The Bottom Line
RECOMMENDED FOR: Clearly there are a lot of folks excited to see this film. My screening was packed. I too read the book last year and thought it could transfer well to the screen. It doesn't, unless you're into feeling burdened by your murder mysteries. The only half-hearted recommendation I can offer is to those cataloguing Emily Blunt's best career performances or couples who want to feel like they don't have it so bad after all.
NOT RECOMMENDED FOR: Children, teens, casual viewers, fans of good whodunits (this one gives itself away too soon and too obviously).
The Girl on the Train, directed by Tate Taylor, opened in theaters October 7, 2016; available for home viewing January 17, 2017. It runs 112 minutes and stars Emily Blunt, Rebecca Ferguson, Haley Bennett, Justin Theroux, Luke Evans, Allison Janney, Edgar Ramirez, Laura Prepon and Lisa Kudrow. Watch the trailer for The Girl on the Train here.
 
Shawn McEvoy is the Managing Editor for Crosswalk.com and the co-host of CrosswalkMovies.com's Video Movie Reviews.
Publication date: October 7, 2016