The Glass Castle Has a Few Cracks but a Sturdy Foundation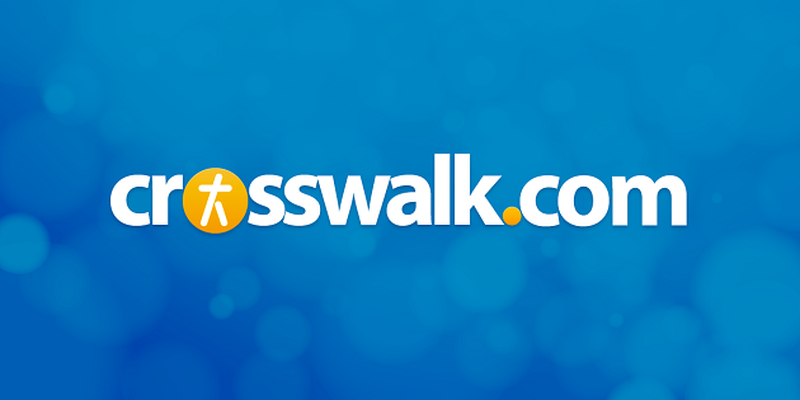 Feels familiar at times in prompting a heroine to confront her parents' failings, but The Glass Castle also acknowledges an uncomfortable, unshakeable truth: even the most troubled parents "have their moments," and reconciliation brings closure and healing. 4 out of 5.
 
Synopsis
How does a child escape the dysfunction of her parents, find success and come to terms with the legacy left by those who raised her? The Glass Castle, based on the best-selling memoir by Jeannette Walls, tells the tale of a gossip columnist with a successful career in New York. One day, Jeannette sees her mother and father rummaging through city garbage and reflects on a difficult upbringing characterized by periods of homelessness and perpetual poverty, fueled by her father's alcoholism and inability to hold down a job. Her mother, an artist whose self-perception exceeds her talent, vows to break free of her husband but can't ever quite bring herself to pack up the kids and leave. Left to fend for themselves, their four kids struggle to find a way out of a life of rural poverty.
 
What Works?
The performances—chiefly of Woody Harrelson, who plays the father, and Brie Larson, who plays the older version of Jeannette (Chandler Head and an excellent Ella Anderson portray the younger Jeannette)—don't break new ground in terms of character type, but they're nevertheless effective.
 
What Doesn't?
The film is a little long but doesn't drag, and Jeannette's siblings aren't well developed. Certain viewers also may question the story's somewhat upbeat—yet still bittersweet— conclusion.
 
Christian Worldview Elements / Spiritual Themes
While sleeping outdoors, a father talks to his daughter about "demons" and how to protect herself against them, although this is discussed in a bedtime-story tone. The father has demons of his own—alcoholism, chiefly—but loves his daughter in ways she can't entirely dismiss. The mother can't either, although even as her own life unravels, she accuses Jeannette of having values that "are all confused."
When the parents aren't celebrating their freewheeling lifestyle, they sometimes resort to accusations grounded in traditional ideas of parental roles and behavior. For instance, the father is accused of not protecting the family, which is said to be his job, and he's told, accusingly, "You're the head of this family!" after he lets everyone down.
As for religion, the closest the family comes to any sort of expressed belief is when the mother professes that "miracles happen," even though she doesn't seem to have any grounded belief in the Source of those miracles. Nor does the father, who while detoxing, shouts, "God help me!" He also tells Jeannette that she was "born to change the world." Maybe that, in part, is why Jeannette lies to others about her father's occupation until she can finally admit to others how he lives. SPOILER: Jeannette's father eventually expresses regret for a mostly wasted life.
 
CAUTIONS (may contain spoilers)
MPAA Rating: PG-13 for mature thematic content involving family dysfunction, and for some language and smoking 
Language/Profanity: Lord's name taken in vain; "god-am-"; "Where the hell are you?"; "dumba-s"; "a dam- lie"; "dumb witch"; "shi-ty"; a birth-control joke.
Sexuality/Nudity: A husband comments to his wife suggestively, in front of their children, that he likes to see her in "full exposure"; Jeannette lets a man at a bar take her to his bedroom, partly as the result of a strange battle of wills with her father; when dancing escalates to kissing and the possibility of sex, Jeannette shows the man the burn wounds on her torso, bringing to a quick end any possibility of sex; we see Jeannette's grandmother adjusting her brother's britches, and Jeannette stops her grandmother and accuses her of molesting the boy; later, Jeannette wonders aloud if something similar happened between her grandmother and her father. The Walls' marriage is shaky and dysfunctional, with Jeannette's mother unable to act on her impulse, several times, to leave Jeannette's father; Jeannette is engaged, but her fiancé struggles to get along with her father
Violence/Frightening/Intense: One of Jeannette's mottos is, "Never miss an opportunity to serve a bully a piece of humble pie"; a young girl's dress catches on fire, and we see her writhing on the floor as the fire spreads across her torso; a father enlists his child in a plot to grab another of his children from a hospital room and flee without paying his bill; the father drives recklessly while his kids are in the car, sometimes packing them all into the back of a box truck with no windows; the father teaches Jeannette to swim by throwing her into a pool and letting her figure out how to get to the surface; Jeannette stitches her dad's wound; punching and fighting.
Drugs/Alcohol: The father is an alcoholic and a smoker, whose drinking affects his ability to hold a job; we see him passed out, liquor bottles nearby, and he sips from a flask throughout the film; the father's family drinks moonshine during dinner; a few scenes of other characters smoking; a character is said to be "pickled"; in one of the film's best scenes, Jeannette asks her father to stop drinking, but he can't make that promise. He tries later and succeeds—for a time; an offer of champagne.
 
The Bottom Line
RECOMMENDED FOR: Anyone looking for an overcoming-the-odds story.
NOT RECOMMENDED FOR: Those who might feel like the drama hits too close to home—those who have struggled with parental behavior/authority or with sexual abuse.
The Glass Castle, directed by Destin Daniel Cretton, opened in theaters August 11, 2017; available for home viewing November 7, 2017. It runs 127 minutes and stars Brie Larson, Woody Harrelson, Max Greenfield, Sarah Snook and Naomi Watts. Watch the trailer for The Glass Castle here.
 
Christian Hamaker brings a background in both Religion (M.A., Reformed Theological Seminary) and Film/Popular Culture (B.A., Virginia Tech) to his reviews. He still has a collection of more than 100 laserdiscs, and for DVDs patronizes the local library. Streaming? What is this "streaming" of which you speak? He'll figure it out someday. Until then, his preferred viewing venue is a movie theater. Christian is happily married to Sarah, a parent coach and author of Hired@Home and Ending Sibling Rivalry.
Publication date: August 10, 2017
Image courtesy: ©Lionsgate