Spiritual Drama, Romantic Comedy Marry in The Good Catholic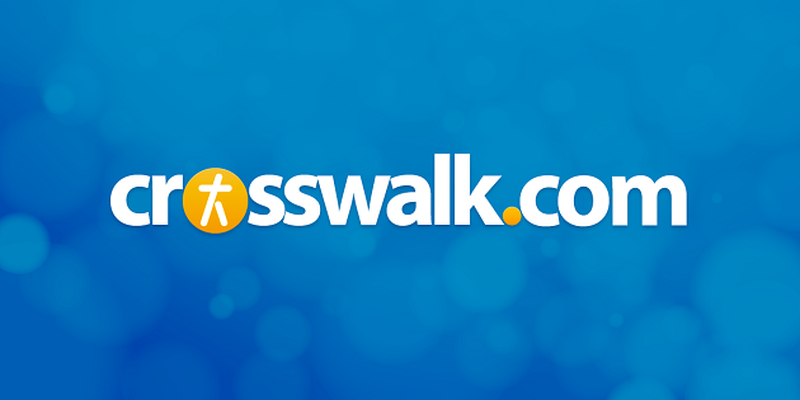 A religious drama with elements of romantic comedy, this light-on-its-feet tale of spiritual struggle is rarely anguished, even as the story focuses on a priest's crisis of faith (basically, whether or not he should be a priest). That shouldn't be a problem for viewers caught up in this well told, affecting tale. 4 out of 5.
 
Synopsis
Daniel (Zachary Spicer) is a young priest who works alongside fellow priest and jokester Ollie (John McGinley) and the older, more traditional Victor (Danny Glover). When coffeehouse singer Jane (Wrenn Schmidt) comes to confession, she and Daniel develop an easy camaraderie in which Daniel ends up confessing his own secret—he's not sure he should be a priest—to Jane. As Daniel tries to figure out how much, if any, of his doubts to share with Victor and Ollie, Jane presses him to spend more time with her outside the confessional and to define their relationship.
 
What Works?
The Good Catholic touches on church issues that will be familiar to Protestants as well as Catholics—tension between older and younger leaders, and how to be certain of one's spiritual calling. The acting is fine across the board.
 
What Doesn't?
Jane's reasons for coming to confession the first time aren't well explained, but the conversations and chemistry between Daniel and Jane make it easy to get past any lingering questions about motivations.
 
Christian Worldview Elements / Spiritual Themes
Most scenes focus on the priest characters conversing about homilies and leading worship services. We hear hymns sung and see sacraments administered. We watch as priests comfort those who are dying, and we hear faith openly discussed between Daniel and Jane, who's not outwardly open to deep discussions about faith despite voluntarily coming to the church for confession.
Jane's skepticism is fueled in part by memories of crucifixes with makeup on the Jesus figures, but she mainly talks about the subject that preoccupies her: death. She tells Daniel that she first showed up not to "save [her] own a-s," but simply because the light was on outside the church. However, Daniel doesn't have much to say about faith because he's struggling with whether his calling to be a priest was more a way of satisfying his dad's hopes for him than a true spiritual calling. Daniel explains that when his dad was dying, Daniel administered last rites, and Dad told Daniel it was worth dying for his son to anoint him. Jane administers penance to Daniel for his doubts and refers to their confessional time as a date. Later she tells him, "You're a priest, but in different circumstances, we're totally dating." When Daniel continues talking about God, she asks, "How do you expect to get laid if you keep saying that stuff?" When she claims that was a joke, Daniel tells her, "You're probably going to hell for it," but then confesses that he, too, was attempting a joke—badly.
Daniel's fellow priests aren't very affirming of his attempts to explain his beliefs. When fellow priest Ollie asks Daniel, "What's your thing?" Daniel replies, "God's my thing," but Ollie encourages Daniel to find "something human." And when Daniel tells Victor, "God is in the details," Victor responds, "I've heard the same about the devil."
 
CAUTIONS (may contain spoilers)
MPAA Rating: PG-13 for language including a sexual reference
Language/Profanity: "sucks"; "s-it"; "d-mn"; "d-ck"; "what the hell"; "a-sface"; "bulls-it"; "a-s"; a character says the word "swinging" sounds dirty.
Sexuality/Nudity: A kiss; when Jane turns the tables during confession and gets Daniel to confess his lack of belief, she replies, "I was sort of hoping for impure thoughts about the organ lady."
Violence/Frightening/Intense: None.
Drugs/Alcohol: Ollie smokes.
 
The Bottom Line
RECOMMENDED FOR: Fans of spiritual dramas and even fans of romantic comedies will find that The Good Catholic offers something for both audiences.
NOT RECOMMENDED FOR: Some Catholics may be disappointed by the outcome of Daniel's spiritual struggle, although the Church is never blamed for Daniel's crisis.
The Good Catholic, directed by Paul Shoulberg, opened in limited theaters and OnDemand September 8, 2017. It runs 96 minutes and stars Zachary Spicer, Wrenn Schmidt, Danny Glover and John C. McGinley. Watch the trailer for The Good Catholic here.
 
Christian Hamaker brings a background in both Religion (M.A., Reformed Theological Seminary) and Film/Popular Culture (B.A., Virginia Tech) to his reviews. He still has a collection of more than 100 laserdiscs, and for DVDs patronizes the local library. Streaming? What is this "streaming" of which you speak? He'll figure it out someday. Until then, his preferred viewing venue is a movie theater. Christian is happily married to Sarah, a parent coach and author of Hired@Home and Ending Sibling Rivalry.
Publication date: September 7, 2017
Image courtesy: ©PigasusPictures