Anderson Waxes Artful in The Grand Budapest Hotel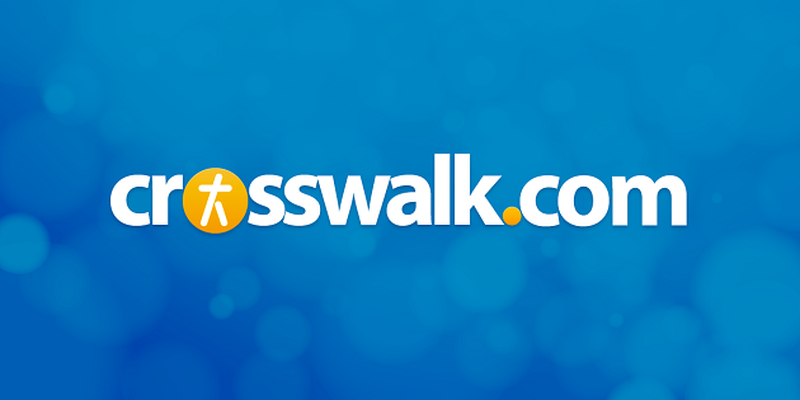 DVD Release Date: June 17, 2014
Theatrical Release Date: March 7, 2014 limited; wide March 28
Rating: R (for strong language, some sexual content, and violence)
Genre: Comedy
Run Time: 100 min
Directors: Wes Anderson
Cast: Ralph Fiennes, Tony Revolori, F. Murray Abraham, Jude Law, Saoirse Ronan, Edward Norton, Adrian Brody, Willem Dafoe, Jeff Goldblum, Jason Schwartzman, Tilda Swinton, Harvey Keitel, Bill Murray, Owen Wilson
As cinematic tastes go, the films of Wes Anderson are an acquired one. For those who've found his quaint yet quirky universe of flamboyant symmetry to be a tonal delight, The Grand Budapest Hotel will come as nothing short of a delicious and savory multi-course feast (although its R-rated language, sporadic sexual imagery, and moments of violence may shock fans of Anderson's more recent, somewhat tamer fare).
One can't help but relish the sumptuous palette of The Grand Budapest Hotel, a period caper farce of quick yet subtle wit and dazzling invention. The eyes can't help but pop at the pastel candy set pieces. It's breathtaking almost to the point of distraction, as the imagery onslaught competes for focus with the narrative's initial exposition. Thankfully the setup isn't nearly as intricate, even as it remains clever.
Set in the 1930s fictionalized Eastern European Republic of Zubrowka, the titular hotel rests in a wintery bucolic alpine landscape. The Grand Budapest is the elite of elites, catering only to the wealthiest and most erudite. The concierge Monsieur Gustave H (Ralph Fiennes, Skyfall) is a master host who has regular dalliances with the older female guests upon their visits. One is Madame D (Tilda Swinton, Moonrise Kingdom), a matriarch whose untimely death (and apparent murder) puts Gustave in the midst of a battle for a family fortune and prized Renaissance painting. Absurd chaos ensues.
The story is told from the recollection of a middle-aged man Mr. Moustafa (F. Murray Abraham, Inside Llewyn Davis) to an author (Jude Law, Side Effects) who's interested in learning how Moustafa came to own The Grand Budapest. As a young man Moustafa was a lobby boy there, named Zero (newcomer Tony Revolori), who grew to become Gustave's confidante and most trusted friend during the dramatic fallout of Madame D's death. Beneath this is the backdrop of Europe in flux toward fascism, with Gustave desperate to maintain and pass on a culture that despotic rulers were trying to crush. As one character says of Gustave: ""The world he wanted to live in ended long before he entered it."
The various (mis)adventures involve a sprawling ensemble cast comprised of Anderson troupe veterans and newcomers, all who blend smoothly into Anderson's unique creative ether. It's a motley mix of soldiers, schemers, lawyers, henchmen, prisoners, and soldiers (German doppleganger Kaiser types that evolve into Nazi-like SS heavies labeled "ZZ"), along with a secret legion of hotel barons known as The Society of the Crossed Keys. Most only appear in minor roles (Edward Norton, Adrien Brody, Harvey Keitel, Jeff Goldblum, and Willem Dafoe among them) yet all remain crucial to the plot's twists and turns, as do even bit cameos from the likes of Bill Murray, Owen Wilson, and others.
Fiennes and Revolori's mentor/apprentice relationship remains the core, and their polar sensibilities (Gustave's charm and class; Zero's naiveté and sincerity) not only play well off of each other but quickly form an endearing bond that – along with Zero's budding romance with chef's assistant Agatha (Saoirse Ronan, The Host) – gives the madcap plotting an emotional stake. Revolori is impressive in his first major role, with a comically dry approach to a very sweet character, but this is Fiennes' showcase.
An actor known for his intense, even villainous portraits (from a sadistic Nazi in Schindler's List to the iconic Voldemort of the Harry Potter franchise), it's surprising that Fiennes could still be a revelation at this stage of his career, but that's exactly what he is here with his charismatic flair, impeccable timing, and a light-but-exacting comic touch. When it comes to Oscar nominations, Academy voters rarely get behind pure comic lead performances (instead favoring ones with heavy dramatic layers or steeped in satire), but this is one they should. Though appearing graceful and effortless, it's a magnificent stroke of film acting precision.
The same accolades are warranted for Anderson's team of visual artists; they've helped him realize his boldest feat yet. The integration of color and design throughout is an Anderson staple, but never has it been this, well, grand (befitting its title) or ambitious. Images – both in specific design, to how all elements are collectively framed – have the care and detail of a painting.
We see this detail expressed in multiple eras as well, as the screenplay itself is revealed like the internal layers of Russian Matryoshka doll. It begins in the present, then back to the 80s as the older author (Tom Wilkinson, The Best Exotic Marigold Hotel) begins to tell the story of how his famed novel came to be, to the late 60s Soviet era as the younger author listens to the older Moustafa emotionally recount events, to the bulk of the film which follows Gustave's and Zero's adventures in the 30s. Anderson also uses aspect ratios congruent to each era, with a widescreen frame for the present, 80s, and 60s, and then shifting to the square cinematic ratio of the 30s.
The visual effects have the look of Papier Mâché come to life, with many exteriors being extravagant hand-crafted miniatures, matted with drawings and paintings. The final result takes Anderson's patented embellishment to new heights. The sound could be turned completely down and this film would still captivate, although Alexandre Desplat's plucky orchestra would be greatly missed, as would Anderson's endless gift for wordplay.
The Grand Budapest Hotel marks the third consecutive film – following Fantastic Mr. Fox and Moonrise Kingdom – that boasts Anderson working at the peak of his artistic powers. For a career that has waxed and waned even for most of his die-hards, Anderson has come fully into his own as an aesthetic master, not just in image and form but also word, wit, character, and sentiment. It's amazing to consider, after over 100 years of the cinematic artform, that any writer/director could at this point be such a singular craftsman, and yet that's exactly what Anderson is. He's the first of his kind. There's never been another filmmaker like him.
CAUTIONS (may contain spoilers):
Drugs/Alcohol Content: Wine is consumed with dinner. Some tobacco use/smoking.
Language/Profanity: Strong language throughout. 13 uses of the F-word, 8 uses of the Lord's name in vain, 5 uses of the S-word, 3 uses of the A-word, 2 SOB's, 3 uses of vulgar/crude terms, and two uses of a homophobic slur.
Sexual Content/Nudity: A nude full-backside of an old man. A top frontal nude of an old woman. Brief image suggesting oral sex. A stylized painting of two nude lesbians, full frontal view, making love. Small photos of nude women, posted on a prisoner's cell wall. A man and woman kiss.
Violence/Other: Four fingers on one hand are cut off. The severed fingers are seen laying on the ground, then picked up one at a time. Victims of a bloody stabbing are seen. Two men stab and kill each other simultaneously. A decapitated head is lifted out of a box. Some people are assaulted by soldiers, with noses and faces being bloodied. Scenes of gun violence (but without graphic visual results). A few instances of men punching other men in the face.
*Published 3/28/14