The Great Debaters Marred by Inaccuracies, Imbalance
Lisa Rice

Crosswalk.com Contributing Writer

2007

23 Dec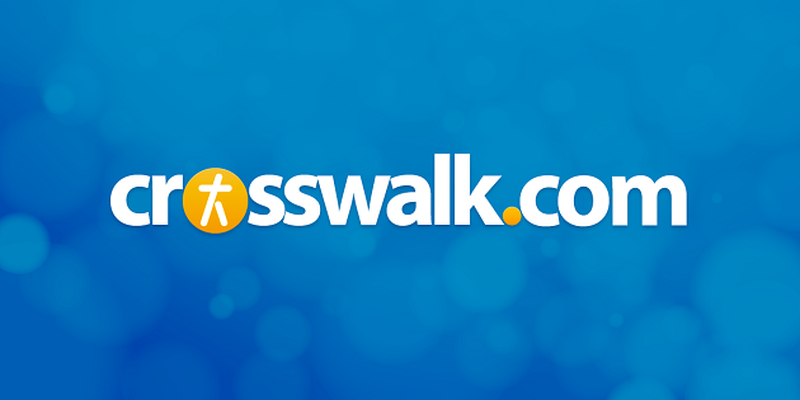 DVD Release Date: May 13, 2008
Theatrical Release Date: December 25, 2007
Rating: PG-13 (for depiction of strong thematic material including violence and disturbing images, and for language and brief sexuality)
Genre: Drama/History
Run Time: 123 minutes
Director: Denzel Washington
Cast: Denzel Washington, Forest Whitaker, Nate Parker, Jurnee Smollett, Denzel Whitaker, Jermaine Williams, Gina Ravera, John Heard, and Kimberly Elise
"Who is my judge?" "God is my judge." "Why is God your judge?" "He decides whether I win or lose." "And who are your opponents?" "I have no opponents… merely dissenting voices to the truth I speak." 
It is this type of encouragement that Professor Melvin B. Tolson (Denzel Washington) gives his debate team students at Wiley College in 1935, and such inspiration launches them into academic success of historical magnitude. Though Harpo Films' The Great Debaters is filled with such hope and inspiration, it is marred by historical inaccuracies and a marked imbalance in its racial portrayals.
Professor Tolson's goal is to inspire his students during a volatile time of racial segregation while protecting them from his secret role as organizer of the Southern Tenant Farmer's Union. His brilliant students include 14-year-old prodigy James Farmer Jr. (Denzel Whitaker) who learns to keep up beautifully with the rest of the team as he draws inspiration from his father, James Sr., (Forest Whitaker), a Ph.D. biblical scholar and towering presence.  James Jr. must grow up quickly by having his heart broken by a girl and then witnessing a mob lynching and facing the pressure of intense debate competition.
Henry Lowe (Nate Parker) is a handsome, fierce-tempered, justice-loving debater who must learn accountability and responsibility through teamwork and humility. Samantha Booke (Jurnee Smollett), Wiley College's first female on the debate team, must learn confidence in debate and sensitivity and tact in her relationships.
The unlikely team continues to win debates and soon finds themselves at the door of their greatest dream—to win a groundbreaking debate with the national champions at Harvard.
The Great Debaters is a well-made movie, and Denzel Washington wows audiences with his usual superb performance. The movie is thoroughly inspiring to all who have dreams and feel at odds with systems that squelch their vision. 
The big disheartening issue, however, is that it portrays almost all blacks as intelligent academics and almost all white people as ignorant rednecks. The white Harvard debaters are arrogant, stuffy, narrow-minded, unenlightened intellectuals. There are no good white guys, and no horrible black characters. Even the black butler at Harvard is exceptional, having correct pronunciation of Latin words and inspirational phrases.
The other problem, which a black disc jockey raised in a Q&A session with the actors after a recent press screening, was that the movie has many historical inaccuracies. Even if a movie is based on real events, if you're going to scroll historical factoids at the end of a movie then audiences will expect that the movie is conveying real history.
The DJ pointed out that there was no man named Lynch, as the professor in the movie asserted, the winning debate was not against Harvard, but rather USC, and the Samantha Brooke character was actually a meld of several women. Audiences may want to research whether Melvin Tolson (or any other black academic) was actually the leader of the Farmer's Union. Wikipedia® makes no mention of such activities. 
Again, the movie does beckon excellent, thought-provoking discussion about when and if civil disobedience is warranted, but it's too heavy-handed in its desire to portray the blacks of this era as stellar intellectuals and the whites as uninformed rednecks. Some say this will further exacerbate Oprah Winfrey's recently shaky reputation (and black/white crossover appeal) with her overt political activities supporting Barack Obama. 
As for cautions, there is drinking, suggestive dancing, a slightly-veiled sex scene, and a disturbing lynch mob scene that ends with a black man beaten, tarred, feathered, and hung from a tree. On the upside, the worldview is biblical, with clear references to the sovereignty of God. There is one disparaging remark (made by a Wiley College debater) about the scripture "if a man will not work, he should not eat" (II Thessalonians 3:10).
In essence, The Great Debaters is a well-crafted, inspirational film marred by questionable history and heavy-handed, exaggerated portrayals of the races.
CAUTIONS:
Drugs/Alcohol:  Bar scenes shown, with some drinking.
Language:  A few mild obscenities.
Sex:  Sex scene portrayed, slightly veiled.
Violence:  Knife fight, lynch mobs, hanging, etc.
Worldview:  Largely biblical, with clear references to God's sovereignty.