The Greatest Showman is a Cotton-Candy, Toe-Tapping Spectacle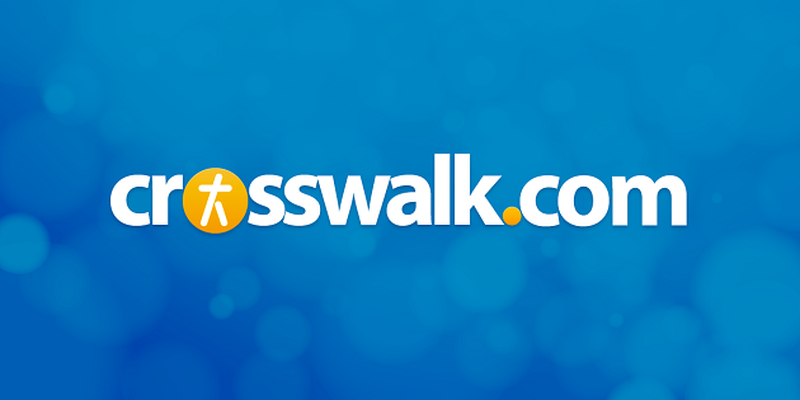 NAMED CROSSWALK.COM'S #2 MOVIE OF 2017!
A musical spectacle the founder of "the greatest show on earth" would appreciate—especially since it whitewashes much of his life story. P.T. Barnum (Hugh Jackman) and his rags-to-riches story set to music will charm most in this family-friendly extravaganza. 4 out of 5.
 
Synopsis
P.T. Barnum had a vivid imagination, boundless enthusiasm, and not much else. Fortunately, that was enough to create the kind of "under the big top" circus most of us grew up with. Music, dancing, not one but two love stories, elephants... what more do you need?
 
What Works?
Barnum himself would be pleased by the sheer spectacle of it all. The colors! The music! The dancing! The unique individuals, never before seen in public! It's quite a feast for the eyes and ears. The show features eleven new songs written by Benj Pasek and Justin Paul, the Academy Award-winning lyricists of La La Land. As one of the (apparently) few who was underwhelmed by La La, I was pleasantly surprised by these songs—and their performers. This music fits Jackman's voice much better than his often strained efforts in Les Miserables. Lettie Lutz, aka the Bearded Lady (Keala Settle), is a standout vocalist. (For the record, Jenny Lind's (Rebecca Ferguson) singing voice was dubbed to ensure the "best singer in the world" lived up to her hype.) Don't be surprised if you find yourself stomping the theater floor in time to the music and doing a little chair dancing in your seat.
The casting is excellent: those who view Jackman only as Wolverine are in for a shock. He sings, dances, and leads the movie with panache, at least until his business partner Phillip Carlyle (Zac Efron) takes over the story. Barnum's life takes a backseat for a bit when the film turns its attention to Carlyle, his beloved (Zendaya), and their high-flying romance. Literally. There's a duet on trapeze, people. That's not something you see every day.
Barnum's circus finally shut down just this past May, after 146 years of uninterrupted operation, amid allegations of animal cruelty and exploitation. It may have been true, but in the film Barnum treats his human "attractions" with respect and admiration—something they didn't get anywhere else.
 
What Doesn't?
Like his attractions, there's more to P.T. Barnum than meets the eye. The movie opts for flash and dazzle over plot, giving us a cotton candy story without much substance. It's fun and tasty, but there are depths to Barnum's actual story we don't get to see. So it's more fairy tale than biopic, which is fine if all you want is a good time. The pretty bow tied to the end of the story is so consciously sweet that it almost makes your teeth hurt.
 
Christian Worldview Elements / Spiritual Themes
Barnum built his career on deception and was not shy about admitting it. Even in this sugarcoated bio he's self-centered, an absent father, and a man who turns on his friends. In other words, not the best role model. However, he is granted remarkable grace and forgiveness by his family and friends and eventually seems to learn his lesson.
The human oddities in Barnum's show are mocked by crowds; one protester's sign calls them "God's mistakes." After years of rejection by even their own families, the performers come to own who they are in a powerful anthem called "This is Me." If the bearded lady, Siamese twins, and other unusual folk can accept themselves as God made them, how can we do otherwise?
 
CAUTIONS (may contain spoilers)
MPAA Rating: PG for thematic elements including a brawl
Language/Profanity: There may have been a "d**n" though they were singing at the time so it wasn't terribly clear; that one moment was the only profanity I noticed.
Sexuality/Nudity: More implied than shown; some sexually charged scenes and a few kisses.
Violence/Frightening/Intense: A boy is slapped in the face by a man. A mob turns ugly and punches are thrown. A burning building puts people in harm's way.
Drugs/Alcohol: There is a fair amount of drinking, much of it beautifully choreographed and set to music.
 
The Bottom Line
RECOMMENDED FOR: Lovers of musicals, the circus, and visual spectacles.
NOT RECOMMENDED FOR: Movie-goers who hate it when their characters break into song.
The Greatest Showman, directed by Michael Gracey, opens in theaters December 20, 2017. It runs 105 minutes and stars Hugh Jackman, Michelle Williams, Zac Efron, Rebecca Ferguson and Zendays. Watch the trailer for The Greatest Showman here.

 
Susan Ellingburg spends most days helping to create amazing live events and most nights at the movies, at rehearsals, or performing with vocal ensembles in the Dallas area. This leaves very little time for cleaning house. A natural-born Texan, Susan loves all things British, Sunday afternoon naps, cozy mysteries, traveling with friends, and cooking like a Food Network star (minus the camera crew).
Publication date: December 22, 2017
Image courtesy: ©20thCenturyFox