The Hitman's Bodyguard Has a Lot of Brash Buddy Banter and Bad Words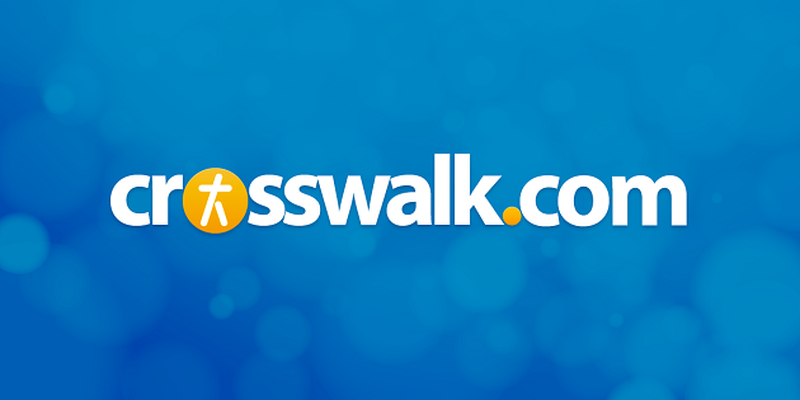 The Hitman's Bodyguard brings back the Lethal Weapon-style fun buddy movie. Ryan Reynolds and Samuel L. Jackson have great chemistry, making this a wildly entertaining—if wildly profane—night at the movies. 4 out of 5.
 
Synopsis
A "Triple A rated" bodyguard (Reynolds) going through hard times gets a shot at redemption. His mission: deliver a witness to the International Court of Justice. His problem: the witness is a hit man (Jackson), and virtually everyone wants to kill him—including his bodyguard. If they can set aside their differences and work together, they might just get to The Hague in time to put away a genocidal madman.
 
What Works?
Security specialist Michael Bryce is the kind of character at which Reynolds excels: a pedantic, know-it-all, careful planner with some mad skills who's not quite as amazing as he thinks. Hit man Darius Kincaid (Jackson) is just the opposite: a loose cannon who operates on instinct. Which character is the "good guy" is more complicated than you might think. They are terrific together, especially when singing is involved. The use of music in this movie is some of the best I've heard in a long time. I may never listen to Lionel Ritchie's "Hello" the same way again. You'll just have to see it for yourself to understand.
While our two buddies are the focus of the film, Darius' wife Sonia (Salma Hayek) may well be the scariest person in the movie. Foul-mouthed, iron-willed, and more than a little psychotic, Sonia makes everyone else look like a sweetheart—with the exception of murderous dictator Dukhovich (Gary Oldman).
Some directors are so in love with their fight or chase scenes that they linger on them long after the thrill is gone, prompting this viewer to moan, "Just get on with it already." The Hitman's Bodyguard never did that. Patrick Hughes' fight scenes are creatively choreographed, chases are varied and the action never gets boring. Not once did I wonder how much longer until the credits.
 
What Doesn't?
The language is over the top; it seems unnecessary to include an f-bomb in virtually every sentence, and of course adding the name of Jesus to the list of curses was uncalled for. There are a couple of brief sexual innuendos I could have done without as well.
 
Christian Worldview Elements / Spiritual Themes
Many of Michael's issues come from holding on to resentment. His unwilling steps toward forgiveness—and an understanding of what really went wrong—make up much of his emotional journey through the film.
"The Bible says revenge is for the Lord. I was not prepared to wait that long." The story of how Kincaid began his career as a hit man is an Old Testament-type 'eye for an eye' saga.
After a road trip with a van full of nuns Michael comments they "want to perform an exorcism" on him but it's not likely that was meant literally.
Who is the more wicked: the one who kills, or the one who protects evil? Both Michael and Darius see themselves as the good guy in the equation. How would God view their actions? There's a post-movie discussion question for you.
 
CAUTIONS (may contain spoilers)
MPAA Rating: R for strong violence and language throughout
Language/Profanity: Profanity runs rampant; while it rarely seems gratuitous it is pervasive. Motherf-(er) is said so often one character actually jokes about it. F-bombs drop every few minutes; "lesser" words (sh**, da**, and the like) and occasional sexual references (di*k, pu**y, who**) make appearances as well. There are several uses of "Jesus" as a curse, with and without "Christ" and once with "f-ing" in between.
Sexuality/Nudity: Some sexual slurs and comments referring to sex acts and a few lingering shots of cleavage or female backsides. On the whole, though, when it comes to relationships, Bodyguard is more about love than sex.
Violence/Frightening/Intense: A lot of hand-to-hand combat, shooting, explosions, car crashes, high body count… the usual pieces of an action movie puzzle. Only a few cringe-worthy moments, though: a man has a pen driven through his hand; we see a character remove a bullet from his own leg; a man's face is pushed down on a hot grill; a nail penetrates a man's head.
Drugs/Alcohol: One of the funniest scenes involves a character cluelessly drinking (and whining) while chaos erupts behind him; several scenes set in a bar.
 
The Bottom Line
RECOMMENDED FOR: Date night for couples who aren't offended by profanity; fans of the buddy movie genre; anyone looking for a rollicking action movie. The Hitman's Bodyguard was a lot more fun than I expected... I just hope I don't suddenly start spouting 'm-f' in every sentence the way these characters do.
NOT RECOMMENDED FOR: Viewers so put off by the language they won't be able to enjoy the story. Not for kids. But as parents of teens know, something about Ryan Reynolds (Deadpool) cussing puts a movie on their watch list.
The Hitman's Bodyguard, directed by Patrick Hughes, opened in theaters August 18, 2017; available for home viewing November 21, 2017. It runs 118 minutes and stars Ryan Reynolds, Samuel L. Jackson, Salma Hayek and Gary Oldman. Watch the trailer for The Hitman's Bodyguard here.
 
Susan Ellingburg spends most days helping to create amazing live events and most nights at the movies, at rehearsals, or performing with vocal ensembles in the Dallas area. This leaves very little time for cleaning house. A natural-born Texan, Susan loves all things British, Sunday afternoon naps, cozy mysteries, traveling with friends, and cooking like a Food Network star (minus the camera crew).
Publication date: August 17, 2017
Image courtesy: ©Summit-Lionsgate