Catching Fire Trumps its Predecessor in Every Possible Way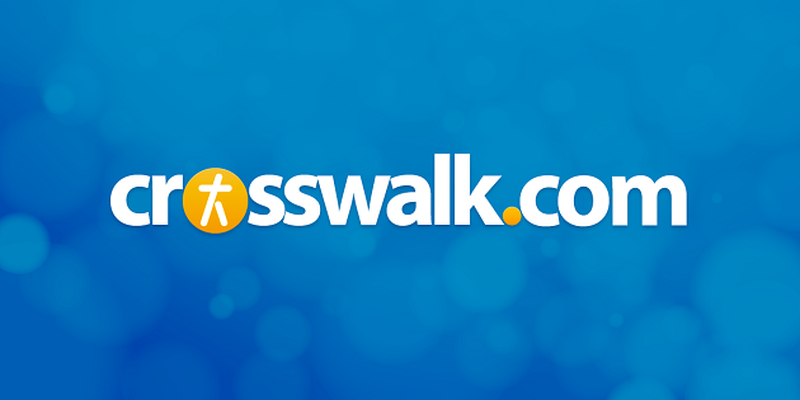 DVD Release Date: March 7, 2014
Theatrical Release Date: November 22, 2013
Rating: PG-13 (for intense sequences of violence and action, some frightening images, thematic elements, a suggestive situation and language)
Genre: Sequel/Dystopian adventure
Run Time: 146 min.
Director: Francis Lawrence
Cast: Jennifer Lawrence, Josh Hutcherson, Liam Hemsworth, Woody Harrelson, Lenny Kravitz, Donald Sutherland, Philip Seymour Hoffman, Elizabeth Banks, Stanley Tucci, Sam Claflin, Toby Jones, Jena Malone
Considering how movies with even a modicum of box office success get a second chapter these days, it's a particularly rare feat when a sequel actually manages to surpass its predecessor in every possible way.
And for The Hunger Games faithful, the millions of devoted readers who plowed through Suzanne Collins' bestselling trilogy and couldn't wait for the series to come to life on the big screen, what's particularly unusual about The Hunger Games: Catching Fire is that it's basically the filmmakers' second chance to make a great first impression.
Aside from a couple of minor plotting caveats, Catching Fire follows the same structure, beat for beat, of last year's Hunger Games. What helps in carving out a brand new identity for the franchise is an upgrade in, well, everything. In addition to recruiting a director with stronger visual sensibilities (Francis Lawrence of I Am Legend fame replaces Gary Ross), securing a bigger budget and kicking to the curb the more amateurish elements from the original (those embarrassing CGI dogs, for instance), the screenwriters have also given the audience more of a reason to care about the people of Panem... and their plight.
Oh, there's still a significant disconnect in telling a Lord-of-the-Flies-meets-The-Lottery story about kids killing kids in a largely bloodless, safe-for-the-family PG-13 format, but it's the deeper themes (the skewering of our celebrity-obsessed culture, in particular) lurking beneath Catching Fire's surface that offer a surprisingly relevant takeaway.
CrosswalkMovies: The Hunger Games: Catching Fire Video Movie Review from crosswalkmovies on GodTube.
Fresh off her Best Actress Oscar for Silver Linings Playbook, Jennifer Lawrence is far more of a confident scene-stealer as the story's feisty but reluctant hero, Katniss Everdeen. Months after fighting to the death and emerging victorious along with her fellow District 12 compadre Peeta (Josh Hutcherson, Journey 2: The Mysterious Island), Katniss is still understandably rattled by the barbaric event. For her, bad dreams are the new normal, and while Katniss's bravery is popular with the locals, outsmarting the Capitol didn't exactly endear her—or Panem's outlying districts—to President Snow (Donald Sutherland, Horrible Bosses).
If anything, President Snow is angrier than ever because Katniss has become a symbol of hope. Hoping to keep anything resembling a pesky revolution at bay, Snow senses an opportunity to turn the people against Katniss. After watching her kiss Gale (Liam Hemsworth, The Last Song) rather than Peeta, who is strictly relegated to Katniss's friend zone when the duo isn't fighting for their lives in front of the camera, the super creepy Snow strongly urges Katniss to keep the pretend romance with Peeta going strong. In fact, he's planning on sending Katniss and Peeta on a press tour, complete with Capitol-approved speeches, to do just that.
Trouble is, Katniss was never a "smile and wave" kind of gal, so when she and Peeta start deviating from the script, the Capitol responds with extreme measures against Panem. Worse yet, Snow and the rest of the devious lawmakers make sure the people's beloved Katniss will fight in the next Hunger Games. Thanks to a well-timed loophole in Panem law, this year's Reaping will feature a greatest hits lineup of previous winners, including Katniss and Peeta, naturally.
Strangely enough, it's during what should be the most thrilling part of the movie, the Games themselves, where the film lags a little. While there are far more interesting obstacles to trip up the tributes this time (scary baboons, for one), the transition into action movie territory isn't nearly as intriguing as the people who are a part of it.
Unlike the mostly personality-free players from the other 11 districts last time around, a few new characters including Jena Malone (The Messenger) as the slightly unhinged rebel Johanna, and the cocky Finnick played by Sam Claflin (Snow White and the Huntsman), add a new layer of intrigue as unlikely allegiances are formed.
Joining Hunger Games alums Elizabeth Banks (People Like Us), Stanley Tucci (Jack the Giant Slayer) and Lenny Kravitz in lending a strong supporting performance is Oscar winner Philip Seymour Hoffman (The Master) as new head gamemaker Plutarch Heavensbee. Lending a beguiling, what-exactly-is-his-endgame air of mystery to the proceedings, Hoffman does a lot with just a few lines.
Perhaps the biggest surprise of all, however, is how the screenwriters set the stage for the upcoming Mockingjay 1 and 2. Carefully following the showbiz adage of "always leaving the audience wanting more," a potentially difficult challenge for a film that's more than two hours long, one can only hope the odds will remain in The Hunger Games franchise's favor. But in the meantime, Catching Fire is more than up to the task.
CAUTIONS (may contain spoilers):
Drugs/Alcohol: Per usual, Haymitch (Woody Harrelson, Seven Psychopaths) is just as boozy as always and rarely shown without his trusty flask. Celebratory champagne is consumed in a couple of scenes, and Katniss and Peeta both partake from Haymitch's stash. Gale is injected with a pain reliever after being beaten.
Language/Profanity: A few exclamations of God's name, plus a single use of sh--. The f-word is bleeped out twice, but there's no doubt what Johanna is saying.
Sex/Nudity: Kissing. Katniss and Peeta share a bed in a couple of scenes in a non-sexual context. Johanna starts disrobing in front of Katniss, Peeta and Haymitch in an elevator, and it's clear they can see her naked. The camera only gets a brief glimpse of her bare back and shoulders and the side of her breast as she exits. A few women sport cleavage-baring ensembles at a party.
Violence: Considering this is basically a movie about children killing children that's set in a grim, dystopian society, the majority of the violence is off-screen and largely bloodless. Still, there are several scenes, not to mention a general heaviness about the movie that would be disturbing for younger children. Gale is strapped to a column and flogged extensively in one scene. A group of angry, sharp-toothed baboons pose problems for several characters in the woods. A man is shot in the head by guards for "rebelling" against the Capital (we see the men drop to his knees and shot, but not the aftermath). A poisonous fog leaves several of the protagonists with unsightly and painful blisters (we hear them protest loudly in pain). A young man's heart stops but he's later brought back to life. There are several fatalities throughout by gunfire, animal attack, an axe and/or arrow to the chest, drowning, a lightning strike and fire.
Publication date: November 21, 2013