No Fairy Tale Magic for The Huntsman: Winter's War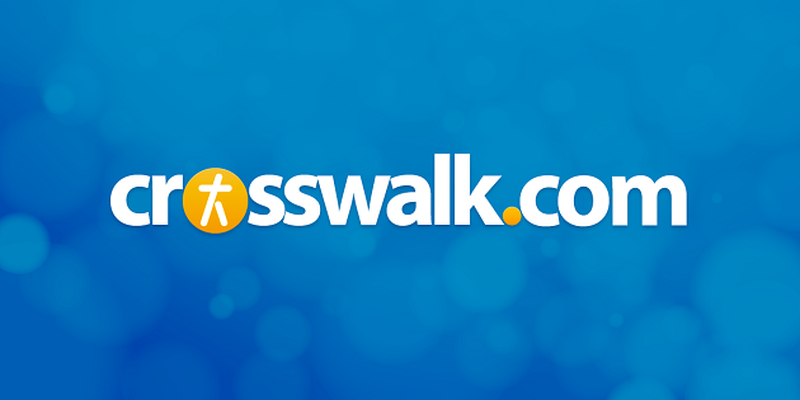 Three of our finest actresses join Chris Hemsworth for a tale of what occurred before Snow White and the Huntsman, as well as the events that followed it. But this strange prequel-sequel hybrid has a restless, hodgepodge quality that doesn't create a happily-ever-after feeling. 2.5 out of 5.
Want Another Take? Watch Our Video Review of The Huntsman: Winter's War
 
Synopsis
In the years preceding Snow White and the Huntsman, the wicked Ravenna (Charlize Theron) seizes power in her realm through murder. Her sister, Freya (Emily Blunt), experiences Ravenna's ruthless side when Freya attempts to flee Ravenna's kingdom with a lover. The evil deed horrifies Freya and unleashes previously unknown powers within her. Soon Freya has taken power over a realm of her own, where she raises the children of the land as warriors ordered to never fall in love—a command that Sara (Jessica Chastain) and Eric (Hemsworth) defy. Freya goes to extravagant lengths to separate the pair, but will love prove stronger than Freya's fierce, albeit misplaced, conviction?
The film then jumps ahead seven years, past the events of the first Huntsman flick, to a time when Eric is tasked by Snow White with recovering Ravenna's mirror. Joining his quest are a group of dwarves who provide comic relief between battle scenes and special-effects-driven showdowns.
 
What Works?
While the fight scenes are sometimes dull, the special effects and costumes in The Huntsman: Winter's War are often arresting—not a surprise considering that director Cedric Nicolas-Troyan was visual effects supervisor for Snow White and the Huntsman, and costume designer Colleen Atwood is a multiple Oscar winner.
The film's attempts at humor manage to hit more often than they miss, although the varying tone of the overall film gives the final product an inconsistent quality that no single element offsets.
 
What Doesn't?
The story's structure doesn't build. It loses characters for long stretches, jumps several years and fails to generate any deep emotion. Chastain and Hemsworth are both appealing screen presences, but their on-screen romance feels more forced than fiery, while Theron's Ravenna—the film's most interesting character—drops out of the story for nearly an hour.
 
Christian Worldview Elements / Spiritual Themes
Love is decreed to be a sin, and Freya says she won't forgive it. Sara says she's done "unforgivable things," and Eric replies that while she may not be worthy of forgiveness, that's for someone else to judge. Eric declares, "There is a grand design" to life. A woman refers to a "higher calling."
 
CAUTIONS (may contain spoilers)
MPAA Rating: PG-13 for fantasy action, violence and some sensuality 
Language/Profanity: "bloody hell"; "b-tch queen".
Sexuality/Nudity: Freya is said to be with child before marriage to her lover; Eric and Sarah swim in a lake and kiss, and Sara says to Eric, "I'm marrying you"; Sara's breast is briefly seen during a love scene.
Violence/Frightening/Intense: Blood flows from a chess piece and from beneath a character; implied murder of a child; Freya encases people in ice; lots of fighting, with punches thrown, swordplay, a head butt, arrows and stabbings; a bar brawl; skeletons and skulls; animals are engulfed in flames; Sara's back is scarred; a threat to "tear [Snow White's] heart out".
Drugs/Alcohol: Drinking in a tavern; a beverage is poured onto a man's head.
 
The Bottom Line
RECOMMENDED FOR: Core fans of twisted fairy tales who don't mind an original story being distorted beyond all recognition.
NOT RECOMMENDED FOR: Snow White purists who were already lost after Snow White and the Huntsman. Also Kristen Stewart fans, some of whom may be surprised to discover Stewart as Snow White doesn't appear in Winter's War.
The Huntsman: Winter's War, directed by Cedric Nicolas-Troyan, opened in theaters April 22, 2016; available for home viewing August 23, 2016. It runs 114 minutes and stars Chris Hemsworth, Charlize Theron, Jessica Chastain, Emily Blunt, Nick Frost, Rob Brydon, Sheridan Smith, Alexandra Roach and Sam Claflin. Watch the trailer for The Huntsman: Winter's War here.
 
Christian Hamaker brings a background in both Religion (M.A., Reformed Theological Seminary) and Film/Popular Culture (B.A., Virginia Tech) to his reviews. He still has a collection of more than 100 laserdiscs, and for DVDs patronizes the local library. Streaming? What is this "streaming" of which you speak? He'll figure it out someday. Until then, his preferred viewing venue is a movie theater. Christian is happily married to Sarah, a parent coach and author of Hired@Home and Ending Sibling Rivalry.
Publication date: April 21, 2016