The Identical Surprisingly Un-Identical to Blander Inspirationals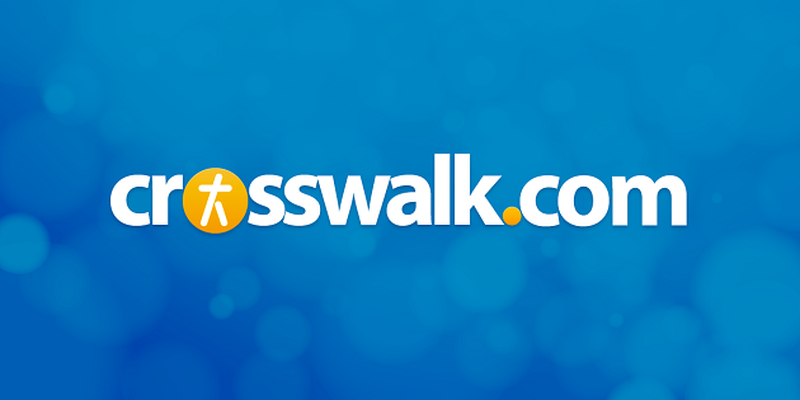 DVD Release Date: January 13, 2015
Theatrical Release Date: September 5, 2014
Rating: PG (for thematic material and smoking)
Genre: Drama
Run Time: 107 minutes
Director: Dustin Marcellino
Cast: Ray Liotta, Ashley Judd, Seth Green, Blake Rayne, Erin Cottrell, Joe Pantoliano, Brian Geraghty, Amanda Crew
In the 30+ years he's been acting, Ray Liotta has carved out an impressive resumé as the resident baddie in a slew of films. From his iconic starring role in GoodFellas to memorable supporting turns in everything from Hannibal to Smokin' Aces to Killing Me Softly, Liotta can intimidate people like nobody's business. It practically seems second nature. (Editor's Note: check out Crosswalk's interview with Mr. Liotta about his role in The Identical further down in this review).
And when you've seen a veteran actor in a certain light for so long, it's a particularly welcome change of pace when he successfully plays against type. After all, who would've thought of casting Liotta in the role of pastor, and one without a shady backstory? Yeah, me neither, but Liotta makes it work in The Identical.
As it turns out, Liotta's performance is just one of the film's many surprises. Considering how the trailer was a little on the corny side and didn't exactly sell the premise very well, The Identical could've been nothing more than another cookie-cutter inspirational film with a handful of recognizable actors attached. But thanks to a winning cast including Ashley Judd (Dolphin Tale), a scene-stealing Seth Green (Dear Mr. Watterson) and newcomer Blake Rayne, The Identical is a compelling faith-filled story with genuine emotional impact.
Before settling into a comfortable rhythm, however, The Identical begins with a set-up that's a bit wobbly. Set smack dab in the middle of The Great Depression, we're introduced to the young parents of the twin sons who anchor the story. Clearly in love but struggling in the face of a crumbling economy where jobs are scarce, William (Brian Geraghty, The Hurt Locker) and Helen attend a local tent revival in search of encouragement. It's there when they learn the pastor (Liotta) and his wife (Judd) just suffered yet another miscarriage and fear they'll never realize their dream of becoming parents. When the pastor asks for the congregation's prayers, something almost immediately strikes a chord in William. Before long, he even believes that he and his wife may be the answer.
For whatever reason (it's never fleshed out very convincingly), William and Helen believe if they only have one extra mouth to feed, rather than two, they'll be able to survive. So they suggest that Pastor Wade and Louise adopt one of the twin boys, namely young Ryan, and raise him as their own. While the couple balks a little at first, it doesn't take much convincing for them to believe it's God's will.
CrosswalkMovies.com: Exploring The Identical with Ray Liotta from crosswalkmovies on GodTube.
No doubt, anyone would be rooting for a stable environment for a baby, but the way that William and Helen so quickly hand little Ryan off isn't all that convincing. Plus, if the job prospects are as bleak they say, wouldn't they want both boys to have the best shot at a stable upbringing? Or at least the benefit of having a sibling to struggle with if they stayed with their parents?
But without that tough decision being made, there would be no movie, so the audience is forced to roll with it. Thankfully, the story gets a lot better and more believable. Not surprisingly, Pastor Wade and Louise wind up being loving parents to young Ryan. Keeping their promise to never tell Ryan about his brother or birth parents until both William and Helen are deceased, they are unwavering in their support of their son. Lately, however, they notice he's being a little rebellious. While Pastor Wade is convinced that Ryan (Rayne) should follow in his preaching footsteps, Ryan feels an undeniable draw toward music.
Already gaining quite a reputation locally for his confident vocals, Ryan regularly sneaks out to hear what his father dubs "the devil's music." After getting into trouble with local authorities for something that would only pass muster in a small town, Pastor Wade eventually sends his son off to seminary. And when that doesn't take, the Army. It's there when Ryan first hears the kind of song he'd like to be performing. It's by a brand new artist named Drexel Hemsley (also Rayne).
As Drexel gains widespread popularity, Ryan is regularly mistaken for him, which may—or may not—be as much of a coincidence as it seems.
Taking its cues, musically and otherwise, from Elvis Presley's own story (it was long suspected he also had a twin brother), The Identical is a nostalgic snapshot of an intriguing historical period. But rather than follow a predictable trajectory of drugs, sex, race wars and rebellion during the dawn of rock 'n' roll, The Identical takes a refreshing track of spiritual exploration.
How does someone discern the true calling of God—and what if that looks different than what our parents are suggesting? Is there really more to life, and if someone is wayward, how do you find peace and your way back home? Also, how should an artist respond when someone wants him or her to sell out? These are all questions that are thoughtfully pondered in The Identical, a film that may not get everything right but is certainly a step in a promising direction.
CAUTIONS (may contain spoilers):
Drugs/Alcohol Use: Social drinking and cigarette smoking in a handful of scenes.
Language/Profanity: Nothing rougher than an occasional "he--" or "da--."
Sex/Nudity: None. Some flirty banter and kissing between Ryan and Jenny but nothing is gratuitous. A couple of references to infertility and multiple miscarriages. When Ryan becomes a bona fide rock star, girls are trying to grab and get close to him.
Violence/Thematic Material: Police get a little rough with Ryan when he's arrested. There are also sons for financial reasons. A character is killed in a plane crash. There's a pervasive sense of multiple references to the struggles of The Great Depression. A woman is forced to give up one of her restlessness and conflict in Ryan when his plans for the future don't align with his father's wishes. One of Ryan's friends steal his dad's car.
Publication date: September 5, 2014