The Incredible Burt Wonderstone is Short on Magic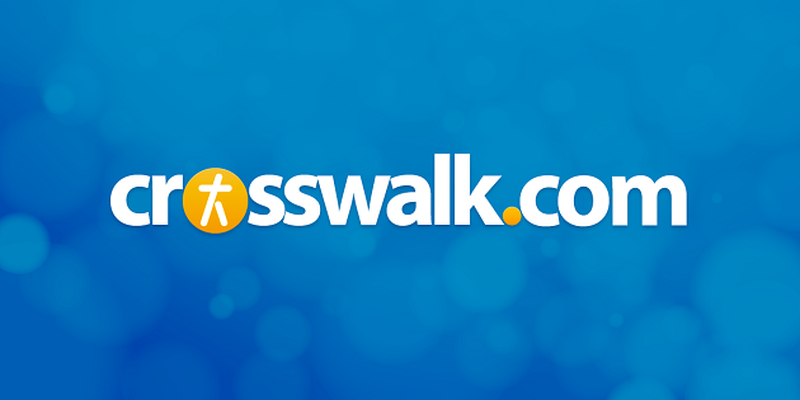 DVD Release Date: June 25, 2013
Theatrical Release Date: March 15, 2013
Rating: PG-13 (sexual content, dangerous stunts, a drug-related incident and language)
Genre: Comedy
Run Time: 100 min.
Director: Don Scardino
Cast: Steve Carell, Jim Carrey, Steve Buscemi, Alan Arkin, Olivia Wilde, James Gandolfini, Jay Mohr
Much like the totally inept boss he played to comedic perfection on NBC's "The Office," Steve Carell borrows several pages from his character Michael Scott's playbook in The Incredible Burt Wonderstone.
Yes, just like Mike who truly believed he was "the world's best boss" and had the coffee mug to prove it, Burt is also in desperate need of some self-awareness. Thanks to an inflated sense of his own importance, Burt still thinks he's the hottest magician in Vegas—mullet, sparkly spandex, bad taste in music and all—because he's still headlining a gig at Bally's with his boyhood pal Anton Marvelton (Steve Buscemi, Grown Ups).
As the crowds begin dwindling (who can blame them when the performances are joyless and shockingly out of date), Burt and Anton finally fall out of favor with their boss (James Gandolfini, Killing Them Softly). Now forced to rethink what'll keep them gainfully employed, they're appalled when they discover what the people really want to see: an act like cable access sensation Steve Gray (Jim Carrey, Yes Man), who isn't sawing people in half or making coins reappear behind someone's ear.
Like magicians Criss Angel and David Blaine - who Carrey is clearly channeling in all his wacky, rubber-faced glory - Steve prefers shock value to ordinary magic tricks. Instead of merely stepping over hot coals, he becomes a human barbecue by camping out overnight on them. And when that no longer thrills, Steve ups the ante by attempting to hammer a large nail into his head without losing his senses, threatening to rip a puppy in half at a child's birthday party or hiding the queen of hearts in his cheek and cutting it out with a razor, leaving audiences both captivated and thoroughly grossed out.
Hoping to capitalize on a little of Steve's good fortune, Burt and Anton eventually try staging a human trick of their own by living in a "hot box" elevated over Vegas for a week. Since Burt was too busy womanizing to properly prepare for what such a stunt would entail, he starts feeling claustrophobic and freaking out in the first 10 minutes. Before long, the whole shebang has gone horribly wrong, and Anton winds up in the hospital.
Needless to say, that's what effectively ends their friendship.
While there are a few genuine laughs along the way as Burt and Anton try, mostly unsuccessfully, to forge their own paths forward, what happens in the film's third act is truly a head-scratcher. For whatever reason, the tone completely changes with a couple of unnecessary side plots before descending into a pile of sentimental mush as Burt clumsily crawls toward redemption.
What started out as funny parody quickly descends into something like lower-tier Adam Sandler fare (think Just Go With It). With the caliber of funny guys signed on for the fun, particularly the scene-stealing Carrey, you find yourself wishing that The Incredible Burt Wonderstone would've vaulted in an even weirder direction, given the delightfully wacky set-up. Unfortunately, the writers went the whole paint-by-numbers route, so the story simply lacks sparkle and anything close to believability.
Since Carell's character never gave us much to root for in the first place, the most one could hope for is a couple of hours of mindless fun. But since The Incredible Burt Wonderstone is essentially two different movies awkwardly strung together, the end result is anything but magical. It's a frustrating waste of time and talent.
CAUTIONS:
Drugs/Alcohol: Social drinking, plus a mysterious drug is used for a magic trick on an unsuspecting audience.
Language/Profanity: Multiple instances where God's name is exclaimed or paired with da--. One f-bomb, plus a smattering of other profanity.
Sex/Nudity: A known lothario, we see Burt in bed with a couple of women. In one scene, Burt has a condom hidden behind his ear. A couple of women are shown in their bras and panties.
Violence: Intended for comedy, Steve does many, many things that would fall under "dangerous." Most are referenced in the review above.
Christa Banister is an author and full-time freelancer writer, specializing in music, movies and books-related reviews and interviews and is the author of two novels, Around the World in 80 Dates and Blessed Are the Meddlers. Based in Dallas, Texas, she also weighs in on various aspects of pop culture on her personal blog.
Publication date: March 15, 2013