Last Stand Exactly What You'd Expect in an Arnold Movie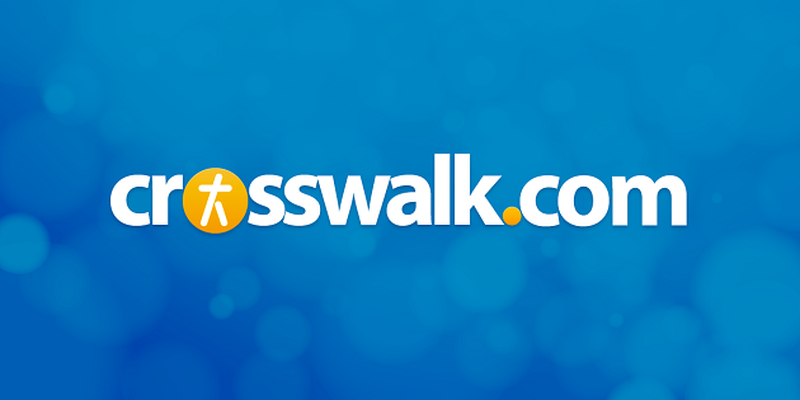 DVD Release Date: May 21, 2013
Theatrical Release Date: January 18, 2013
Rating: R (strong bloody violence thoughout and language)
Genre: Action/Drama
Run Time: 113 min.
Director: Jee-woon Kim
Cast: Arnold Schwarzenegger, Forest Whitaker, Johnny Knoxville, Peter Stomare, Eduardo Noriega, Genesis Rodriguez, Luis Guzman, Sonny Landham, Jaimie Alexander, Rodrigo Santoro
Aside from releasing his rather salacious autobiography, Total Recall: My Unbelievably True Life Story back in October 2012 and making cameos in both Expendables flicks, Arnold Schwarzenegger has kept a pretty low profile, professionally speaking anyway, after stepping down as the governor of California.
But for anyone who's been missing the Terminator's larger-than-life presence on the big screen, Schwarzenegger has found yet another character, namely Sheriff Ray Owens, who plays to his particular set of strengths.
Having a little fun with the fact that he's not exactly a spring chicken anymore (Schwarzenegger is now an AARP-friendly 65 years old), Arnold still has plenty of fight in him, apparently. True to form, he spouts off cheesy one-liners like nobody's business, even if none are nearly as memorable as "I'll be back" or "Hasta la vista, baby."
That said, no one will mistake The Last Stand for anything made in Schwarzenegger's glory years, but it's also exactly what the audience expects—no more, no less. Set in a sleepy Arizona border town that Ray retreats to after a long, trying police career in Los Angeles, it's during a rare day off-duty when the story kicks into madcap gear.
With most of the city's residents out of town for a high school basketball game, it's pretty much the perfect time for a dangerous criminal to escape without fanfare, right? And as the FBI transports the lawbreaker (Eduardo Noriega, Vantage Point) to his new home behind bars, he breaks free, jumps into a souped-up car and takes a hostage (Genesis Rodriguez, Man on a Ledge) along for the ride. Dubbing him a "psychopath in the Batmobile," the furious lead agent (Forest Whitaker, The Great Debaters) is determined to set things right.
Given the quaintness of the surroundings and the fact that Ray doesn't exactly excel at small talk, it's not surprising when the accused, not to mention the FBI, assumes that local law enforcement is basically straight out of Mayberry. But ol' Ray has a few tricks up his sleeve and plenty of firepower, thanks to the town's resident nutjob (Johnny Knoxville) who stockpiles vintage weapons like WWII machine guns and medieval battle flails—with spikes for added effectiveness, naturally.
As it turns out, the aforementioned bad guy is a third generation drug lord with ambitious plans. Commissioning a team to build a bridge over a narrow valley between Arizona and Mexico, hence making the day-to-day "work" a little easier, only a handful of people are standing in the way of his vision. Despite having so much working in his favor, including serious manpower and a car that travels faster than a plane, his endgame won't be accomplished without some major resistance from who else? Yes, Mr. Schwarzenegger.
Truth be told, one doesn't need a PhD in action movie set-ups to figure out exactly how things will go down in The Last Stand. Mind you, a lack of predictability isn't exactly one of the film's strengths. But for anyone who can stomach hyper-violent shoot-outs and appreciates thrilling car chases and elaborate set pieces, The Last Stand will be exciting enough.
Whether the movie will be the big career comeback that Arnold's been hoping for, that's another matter entirely. But in a month's that's typically short on cinematic thrills, the odds are probably in Schwarzenegger's favor.
CAUTIONS:
Drugs/Alcohol: Social drinking. One character is perpetually drunk. Illegal drugs figure prominently into the plot.
Language/Profanity: Expletives, particularly the "f" word, da-- and sh--, are used throughout, plus there are a handful of instances where God and Jesus's names are taken in vain or paired with da--.
Sex/Nudity: Kissing. Some women sport some skimpy attire.
Violence: The Last Stand is very gory and bloody throughout. There's a particularly high body count thanks to several elaborately staged shoot-outs (some involve high-powered assault weapons) stabbings and intense car chases.
Christa Banister is an author and full-time freelancer writer, specializing in music, movies and books-related reviews and interviews and is the author of two novels, Around the World in 80 Dates and Blessed Are the Meddlers. Based in Dallas, Texas, she also weighs in on various aspects of pop culture on her personal blog.
Publication date: January 18, 2013