Non-Stop Laughs a Bonus: Lego Batman's a Great Batman Movie in Its Own Right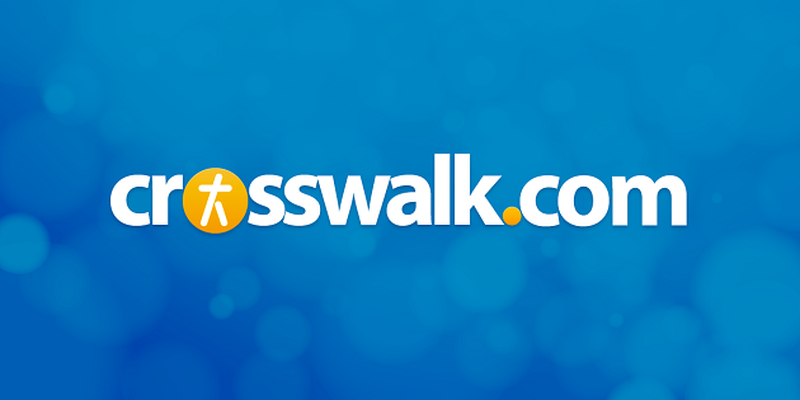 Everything is still awesome in this spinoff to 2014's The Lego Movie. Will Arnett's Batman has gone from side character to main hero, and the results are as inspired and fun as fans have been hoping. 4 out of 5.
 
Synopsis
Batman isn't just a superhero, he's a superstar, defending Gotham and battling villains with ease and flair, not to mention a bevy of amazing gadgets, vehicles, and machines. He does it all with swagger, plus a 9-pack of shredded abs, basking in the glow of public adoration. But his playful vanity is really just a protective emotional wall that he, Bruce Wayne, has built around himself. Still scarred by the death of his parents when he was a child, Batman is afraid to allow new people into his life or create deep, meaningful relationships for fear that he may lose them, too, causing new, painful wounds. Not to worry; that's all played for sentiment, not angst. And when a legion of bad guys from this world and beyond threaten Gotham City, Batman must learn to work together with others and, more importantly, allow people into his life, including an orphaned boy wonder named Dick Grayson, a.k.a. Robin.
 
What Works?
Pretty much everything from start to finish. This movie is so on its game that laughs are earned from the opening black screen, even before a single image of the bright, colorful, eye-popping visuals kick in. The sets and worlds are rich and deep in their detail, with clear homages to Tim Burton's gaudy gothic style as well as the tech complexity of Christopher Nolan's trilogy. In fact, director Chris McKay and his screenwriters find ways to embrace and incorporate all of the popular iterations of the Caped Crusader, dating back to Adam West's cheeky spin, with references even older than that. The script is a relentless send-up of popular movie tropes, filled with self-referential digs and meta-level parody. It's akin to the comic tone of the Naked Gun and Airplane movies, except more hyper and entirely family friendly. Arnett anchors a talented voice cast with his satirical spin on the Dark Knight, doling out hilarious one-liners that his comically intense tone no doubt inspired. Ralph Fiennes as the voice of Alfred is also a highlight. Plus, The Lego Batman Movie is a great Batman movie in its own right, one in which the ego-centric hero revels in the very awesomeness of his own excess. The film's inventive vision throws every possible character, gizmo, and Batmobile/ship/craft into the mix that you could possibly imagine, and then adds more that you could never see coming. This explosion of fun is, for the most part, that rare exception where more - not less - is more.
 
What Doesn't?
The onslaught of jokes is so non-stop that we become a bit numb to their wit. Some still inevitably pop out and surprise, eliciting audible guffaws, but it's just impossible to keep up. Even so, the net result is an experience that's consistently amusing even if we're not always laughing out loud. The long-term benefit of this high volume of wisecracks, jokes and references will undoubtedly be catching things on repeat viewings that were previously missed.
 
Christian Worldview Elements / Spiritual Themes
Nothing specifically Christian in nature, but the movie's themes promote good wholesome values about the importance of family, friends and community. It stresses the need to express our feelings and sentiments to those closest to us, to verbalize what people mean to us. The lesson is that life is only at its best when we let people in, when we can share life with loved ones.
 
CAUTIONS (may contain spoilers)
MPAA Rating: PG for some rude humor and some action 
Language/Profanity: No profanities. Some mild words including 'butt', 'stupid', 'loser', 'farts', 'sucks'.
Sexuality/Nudity: None really to speak of. On some occasions, characters pull off their pants or clothes for a costume change, but there's not any "toy" nudity, just underwear - clearly played for laughs. There's some romantic tension between Batman and Barbara Gordon, but again, played for laughs.
Violence/Frightening/Intense: High octane cartoon violence, but nothing disturbing or scary. All comical.
Drugs/Alcohol: A reference to Alfred drinking wine.
 
The Bottom Line
RECOMMENDED FOR: A great movie for the whole family, and for fans of the original Lego Movie in particular. Perfect for kids who are Batman fans but are too young for the PG-13 live action iterations.
NOT RECOMMENDED FOR: People with an aversion to animated comedies and madcap pacing, or with zero interest in parodies of comic book heroes and mythologies.
The Lego Batman Movie, directed by Chris McKay, opened in theaters February 10, 2017; available for home viewing June 13, 2017. It runs 104 minutes and stars Will Arnett, Michael Cera, Rosario Dawson, Ralph Fiennes, Zach Galifianakis, Jenny Slate and Mariah Carey. Watch the trailer for The Lego Batman Movie here.
 
Jeff Huston is a writer/director/editor for Steelehouse Productions, a film & video production company in Tulsa, Oklahoma. He also publishes a movie blog that can be found at icantunseethatmovie.com, and is a member of the Oklahoma Film Critics Circle. In 2015, his short film Pink Shorts was a finalist in HBO's Project Greenlight competition, and was one of six winners in that show's online "Greenie Awards."
Publication date: February 9, 2017