The Letters Canonizes Mother Teresa to the Exclusion of Making Her Human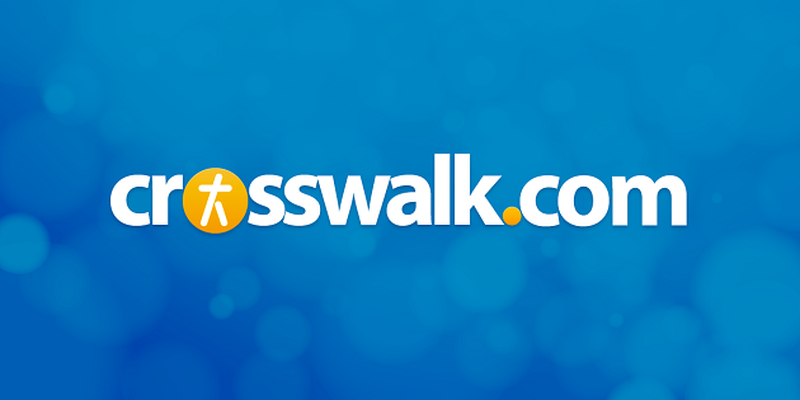 DVD Release Date: March 16, 2016
Theatrical Release Date: December 4, 2015
Rating: PG (for thematic material including some images of human suffering)
Genre: Faith-Based Drama
Run Time: 114 min
Director: William Riead
Cast: Juliet Stevenson, Rutger Hauer, Max von Sydow, Priya Darshini, Tillotama Shome
How do you solve a problem like Teresa?
That Sound of Music paraphrase isn't too far off the mark when describing the life of Mother Teresa, the famed Roman Catholic nun who went on to become arguably the most renowned humanitarian of the 20th Century. The Letters, a new biopic that portrays Teresa's charity work in Calcutta, India, examines her life from its most compelling angle – the provocative private letters she wrote throughout her life – but ends up with only a moderately compelling, yet still worthwhile, movie.
The Letters is basically the Catholic version of the Faith Based Film, told with a veneration that seeks to inspire but through a more humble tone than its Evangelical counterparts. Focusing on the most formative period of Teresa's life – from the mid-1940s through the 1950s – The Letters is, if nothing else, an educational experience for those who don't understand just how controversial a nun wanting to help the sick and dying can be. Suffice it to say, when it constitutes breaking sworn lifelong monastic vows with your Church as well as confronting local Hindu spiritual customs, anger is roused far more often than appreciation.
And yet despite the certainty of her mission to serve the poor and homeless while living among them (the "call within the call" as she described it), Teresa's letters spoke of a profound lifelong spiritual struggle. Made public ten years after her death in 1997, these volumes of private correspondence to her spiritual mentors showed a Mother Teresa that felt isolated, abandoned by God. She would refer to this state as "the darkness," and even questioned at times if God was with her. The revelation of her doubts initially rattled many who looked upon her as a pillar of spiritual strength, but The Letters makes the case that this was an essential element of who she was, and spoke to the depths of her holiness.
Related: Chuck Colson comments on Mother Teresa's letters in 2007
Woven throughout this dramatization is a modern-day framing device that tries to put Teresa's life into the context of these letters. From the late 1990s to the early 2000s, Father Benjamin Praagh (Rutger Hauer, Batman Begins) was tasked to investigate Teresa's ministry as part of the process for her beatification (which she has since been granted) and possible canonization (which is still pending). That investigation is condensed here into Praagh's conversations with Father Celeste van Exem (Max von Sydow, Shutter Island), a priest who served as one of Teresa's spiritual fathers and, as such, received the private letters that detailed her spiritual condition over a 50-year period.
Despite this rich and complex resource, The Letters doesn't come close to taking advantage of its namesake. Its portrayal is pretty straightforward, its surprises more biographical than spiritual. We learn about the challenges Teresa faced to fulfill her call, and that it flourished not through personal ambition or five-year plans but, simply, through unwavering obedience to God. The film, however, spends so much time honoring Teresa that it often forgets its whole purpose is to delve into her personal heart of darkness. Yes, scenes depict many of her struggles, yet while they cause our regard for her to grow they do little to reveal her internal soul or psyche. We hear Fathers Celeste and Benjamin talk about the contents of her letters far more than we see their revelations portrayed. The end result is the type of standard TV-movie we expect, not the Mother Teresa whose letters defied our expectations.
For her part, Juliet Stevenson – a veteran actress of British TV and Film – serves the memory and mission of Mother Teresa well but, like the film, her performance is more respectful than memorable. Hauer and von Sydow also bring great reverence to their conversations, but, given that they merely sit and talk, their scenes remain stilted – and the film relies on them too much. The most effective layer is about the Indian girls and young women who want to join Mother Teresa's order, often in direct opposition to parents who want them to marry and have children. It's in these ladies that we see spiritual passion – and personal sacrifice – truly come alive.
To best understand what The Letters fails to fully capture, one only need read an excerpt from those pages – like this one, in which Mother Teresa wrote:
"Our Lord wants me to be a free nun covered with the poverty of the cross. Today, I learned a good lesson. The poverty of the poor must be so hard for them. While looking for a home I walked and walked till my arms and legs ached. I thought how much they must ache in body and soul, looking for a home, food and health. Then, the comfort of Loreto [her former convent] came to tempt me. 'You have only to say the word and all that will be yours again,' the Tempter kept on saying... Of free choice, my God, and out of love for you, I desire to remain and do whatever be your Holy will in my regard. I did not let a single tear come."
Instead of the "two priest" framing device, it would've been more helpful, for example, to see these kinds of passages unfold while we hear the writings in voice over, spoken by Teresa. We'd see her external humility contrast against her internal anxiety – and in direct, powerful ways. Instead, we're left with a typical, if suitable, homage.
The Vatican may not have canonized Mother Teresa just yet, but The Letters unequivocally does. That's admirable, but the legacy of her now-global Missionaries of Charity hospices speaks for itself, so what's missed is the chance to see Mother Teresa at her most human.
CAUTIONS (may contain spoilers):
Drugs/Alcohol Content: None.
Language/Profanity: None.
Sexual Content/Nudity: None. There is a scene of a woman giving birth, but it's not graphically depicted.
Violence/Other: Many depictions of extreme poverty, sickness, and disease, with some involving visually extensive skin sores, cysts, leprosy, etc. Moments of potential peril involving angry locals who threaten violence against Mother Teresa and her hospice.
Publication date: December 4, 2015