The Light Between Oceans Burns Bright with Forgiveness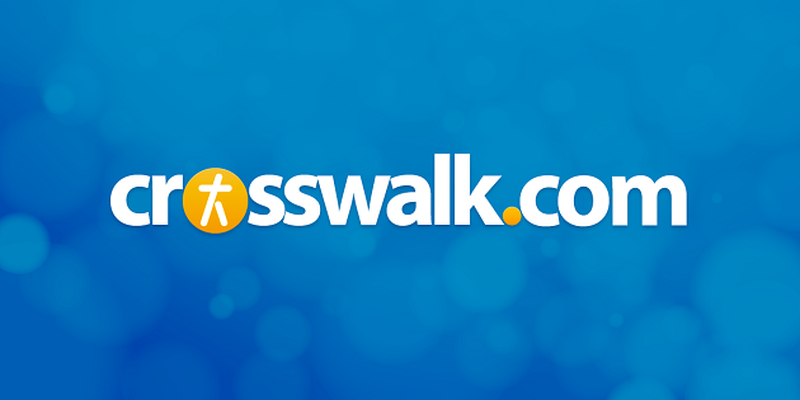 Themes of confession and forgiveness blossom late in a film that creates a powerful sense of time and place. That's more than enough to navigate a few bumps in the storytelling. 4 out of 5.
 
Synopsis
World War I vet Tom Sherbourne (Michael Fassbender) returns home to become temporary caretaker for a lighthouse off the coast of Australia, on the island of Janus Rock. He views the solitary job as a way to readjust to peacetime life. During infrequent visits to town, he meets Isabel (Alicia Vikander), who soon becomes his wife and joins him on Janus. Their newlywed joy turns to sorrow after Isabel miscarries their first child.
When a boat with a dead man and a crying infant appears near the lighthouse shortly after a second miscarriage, the couple hatch a plan to bury the corpse and raise the child as their own. Later, they meet Hannah (Rachel Weisz) and realize the daughter they're raising is hers. But Tom's insistence that they tell Hannah is resisted by Isabel, who refuses to be parted from the child she's always wanted.
 
What Works?
The rugged beauty and isolation of the lighthouse and island are effectively conveyed through the cinematography from Adam Arkapaw (McFarland, USA) and excellent sound design. Weisz makes the most of an underwritten role, and Fassbender and Vikander carry the story ably. The film's religious elements—prayer and confession/forgiveness—are sparse for much of the runtime, but come on strong as the story heads toward its moving conclusion.
 
What Doesn't?
While Tom and Isabel are well defined, Hannah is underdeveloped, even though Weisz movingly portrays her struggle. The interplay among all three characters gives the story an uneven quality during its second act, but the film recovers and, by the end, packs an emotional punch.
 
Christian Worldview Elements / Spiritual Themes
Grace is said before a meal. A baby is baptized. Tom wonders why God chose him to survive the war. A note to a woman says, "Your husband is at peace in God's hands." A character says, "I'll never forgive that man as long as I live." A plea for mercy. A mother prays for her daughter, "Keep her safe, Lord. Protect her," and promises to put her daughter first and do what's right for her. Forgiveness is encouraged because it only has to be offered once, whereas clinging to wrongs has an ongoing emotional cost. A character asks for God's - and another character's - forgiveness. A woman wonders, "Do you think God will forgive me?" and is told, "He forgave you a long time ago. It's about time you did, too."
 
CAUTIONS (may contain spoilers)
MPAA Rating: PG-13 for thematic material and some sexual content 
Language/Profanity: "For Christ's sake!"
Sexuality/Nudity: A husband and wife have sex. We see them under covers, with only shoulders exposed; we see the couple in bed later, and we see fingers running across bare upper backs; an image of Tom kissing Isabel's bare stomach implies another attempt at conceiving a child.
Violence/Frightening/Intense: Discussion of wartime trauma and of those who died; a woman is shown having two miscarriages; a corpse is briefly seen.
Drugs/Alcohol: Some smoking.
 
The Bottom Line
RECOMMENDED FOR: Mature viewers who enjoy romance and family stories, especially when complications seem difficult to overcome. Themes of forgiveness should hold strong appeal for Christian viewers.
NOT RECOMMENDED FOR: Those uncomfortable with certain plot developments that may strike some as outlandish, even when part of a classy package. What some see as a leisurely pace could be perceived as too slow by others.
The Light Between Oceans, directed by Derek Cianfrance, opened in theaters September 2, 2016; available for home viewing January 24, 2017. It runs 132 minutes and stars Michael Fassbender, Alicia Vikander, Rachel Weisz, Bryan Brown, Florence Clery and Caren Pistorius. Watch the trailer for The Light Between Oceans here.
 
Christian Hamaker brings a background in both Religion (M.A., Reformed Theological Seminary) and Film/Popular Culture (B.A., Virginia Tech) to his reviews. He still has a collection of more than 100 laserdiscs, and for DVDs patronizes the local library. Streaming? What is this "streaming" of which you speak? He'll figure it out someday. Until then, his preferred viewing venue is a movie theater. Christian is happily married to Sarah, a parent coach and author of Hired@Home and Ending Sibling Rivalry.
Publication date: September 1, 2016