Brosnan More Geriatric Bourne Than Bond in Blasé November Man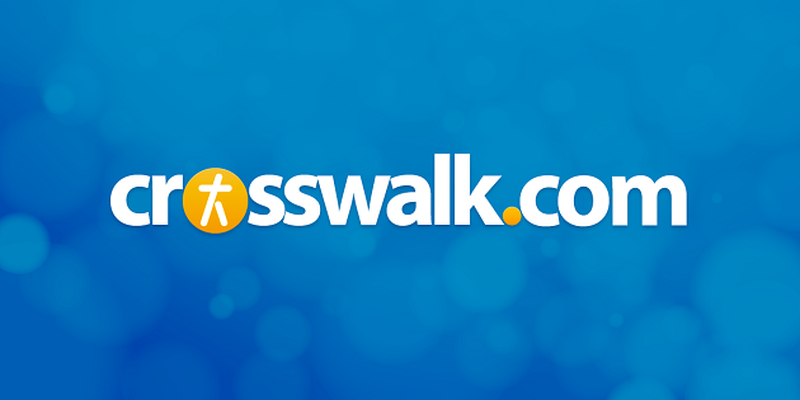 DVD Release Date: November 25, 2014
Theatrical Release Date: August 27, 2014
Rating: R (for strong violence including a sexual assault, language, sexuality/nudity and brief drug use)
Genre: Action/Crime/Thriller/Spy
Run Time: 108 min.
Director: Roger Donaldson
Cast: Pierce Brosnan, Luke Bracey, Olga Kurylenko, Bill Smitrovich, Amila Terzimehic, Lazar Ristovski, Mediha Musliovic, Eliza Taylor, Caterina Scorone
It's been 12 years since Pierce Brosnan has driven James Bond's legendary Aston Martin, and a lot has changed in the spy game since he hung up his tuxedo for good. With Daniel Craig now in the starring role, Bond films are grittier and more realistic—no wacky gadgetry and campy one-liners required.
Now 61, Brosnan is apparently hip to how things have changed as he becomes decidedly more Jason Bourne than James Bond (save for one old-school Bond quip in the beginning) in The November Man. Trouble is, as much as the filmmakers would like us to believe Brosnan is basically the geriatric equivalent of Matt Damon, The November Man is nowhere near as clever or compelling as a Bourne film. Not even close.
Sure, there are plenty of car chases, morally ambiguous characters and a serious body count when the credits roll, but what serves as a loose adaptation of the Bill Granger novel There Are No Spies falls into veritable no man's land. It's not the kind of pulse-quickening entertainment that keeps a viewer on the edge of his/her seat, nor the serious spy film that makes a larger cultural point. It's not even light-hearted genre parody like Red or The Expendables. Instead, with a paint-by-numbers plot, uninspired performances and little method to the madness, it's no wonder The November Man released in the month where most films go to die: August.
As Peter Devereaux, the tough-as-nails CIA killer forced into early retirement after an operation gone very wrong, Brosnan is still in good-enough shape to be convincing. And because of Devereaux's agility and unpleasant demeanor with no shortage of steely gazes, everyone knows he'll never be truly satisfied running a little café in Switzerland, which is exactly what he's doing when he's tapped for "one last mission."
In the grand tradition of spy movies, the "one last mission" never goes as planned. Devereaux is sent to Moscow to extract an agent with the lowdown on one of the Kremlin's rising stars, a cartoonish, Putin-esque villain, Arkady Federov (Lazar Ristovski, Casino Royale). Of course, the pretty agent named Alice (Olga Kurylenko, (Oblivion) a dead ringer for a young Catherine Zeta-Jones) has personal reasons for wanting Federov's capture, and her character arc is terrifying but thoroughly predictable.
Perhaps sensing the film's inherent been-there-done-that vibe, the writers incorporate yet another storyline involving Devereaux and the much younger agent who'd always looked up to him, Mason (Luke Bracey, G.I. Joe Retaliation). Filling the role of the son Devereaux never had, Mason was always a bit of a disappointment. Not only did his refusal to follow orders result in several civilian casualties (including a child), but Mason did everything a spy wasn't supposed to, including forming romantic relationships.
As it turns out, Mason has now been tasked with murdering his mentor, a scenario that also plays out as expected. A movie like this simply won't work without the lead character being smarter than everyone in the room, right? But what should be a thrilling adventure is bogged down by all the conventions of the genre. From start to finish, The November Man plays it safe, and that's something that even a former 007 can't elevate.
CAUTIONS (may contain spoilers):
Drugs/Alcohol: Social drinking, often to excess. Cigarette smoking. A stripper is shown doing a line of cocaine.
Language/Profanity: An extended middle finger. A couple pairings of God's name with da--. Several uses of fu--, both as an expletive and in a sexual context, plus a smattering of other profanity.
Sex/Nudity: Several pictures of Devereaux and Celia kissing and in various stages of embrace. Multiple references to prostitutes. A male co-worker demands that his female co-worker show him her breasts (she doesn't). He refers to her as a crude word for breasts for the rest of the movie. An extended sequence in a strip club shows a lot of topless woman. A couple of scantily clad women in the club are draped over each other in a way that suggests same-sex activity. Mason and his neighbor, Sarah, have sex in one scene. We see Sarah take off her bra but her breasts are only from the back. No other nudity shown, but the sounds and depictions of various sexual positions leave little to the imagination. After seeing her parents and young brother get murdered, 15-year-old girl is sexually assaulted by a powerful Russian leader. We see him embrace her and get on top of her, and his movements leave no question of what happened. Alice's sexual abuse, something that went on for months, is referenced several times.
Violence: People die in all kinds of horrible ways—mostly gunfire (and some at very close range), but also strangulation, stabbing, being hit over the head with a heavy object, gruesome car accidents. Mason is very trigger happy and doesn't always obey orders, which leads to the death of a child (the young boy's bloody body is shown) in one scene. After sleeping with Mason, Sarah is held at gunpoint and eventually stabbed (it's a very gory scene with a lot of blood) as a retaliation tactic against Mason. A woman attempts to stab a man with a shard of glass but things go very wrong in a hurry. He tries to sexually assault her but before things go too far, someone shows up to remedy the situation.
Publication date: August 27, 2014