Revenge is Bittersweet in The Other Woman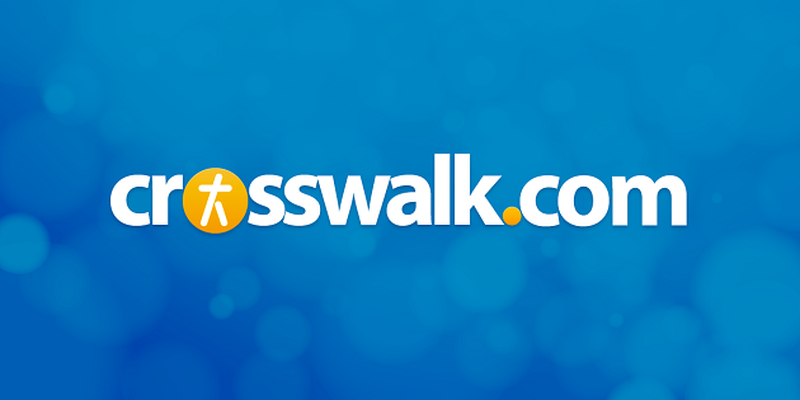 DVD Release Date: July 29, 2014
Theatrical Release Date: April 25, 2014
Rating: PG-13 (for mature thematic material, sexual references and language)
Genre: Comedy/Drama/Romance
Run Time: 109 min.
Director: Nick Cassavetes
Cast: Cameron Diaz, Leslie Mann, Nikolaj Coster-Waldau, Don Johnson, Kate Upton, Taylor Kinney, Nicki Minaj, Victor Cruz
With gross-out humor reminiscent of Bridesmaids and a storyline that heavily borrows from The First Wives Club, The Other Woman is a revenge tale that often feels like a shameless retread. Surprisingly enough, what prevents it from being a total dud is a bit of inspired casting with the unlikely comedy duo of Cameron Diaz (The Counselor) and Leslie Mann (This is 40).
Like Matthew McConaughey before Mud and Dallas Buyers Club, Diaz has been stuck in a rut for a while now. At first blush, The Other Woman looked like more of the same from her. Once again, Diaz plays a brittle blond with a fantastic career, a killer wardrobe and no apparent need for lasting love. But when her character Carly meets Mark (Nikolaj Coster-Waldau, Oblivion), she even surprises her straight-talking assistant (pop star Nicki Minaj) with her unabashed love for just one man. Proving the relationship has staying power after two wonderful months together, Carly is even planning to introduce Mark to her dad (Don Johnson, Django Unchained).
Unfortunately, the screenwriters never bothered giving dear ol' Mark any redeeming qualities beyond the superficial (good looks, fat wallet), so between that and the film's title, well, we already know Carly's relationship is doomed. When Mark makes up a whopper of an excuse for why he can't meet Carly and her dad the next evening (he claims the basement of his Connecticut home is flooded), he confirms everyone's suspicions about being too good to be true. As angry as Carly is initially, she decides to do what's been so difficult for her in the past and give the guy another chance. Trouble is, when she shows up in Connecticut with a plunger and her forgiveness speech, Mark's wife Kate (Mann) answers the door. End of story, right?
Not when simply meeting her husband's mistress isn't enough for Kate. She wants answers, and she goes to great lengths to get them. After stalking Carly for the better part of an afternoon, Kate winds up knocking on her door later that evening. But instead of the typical response, you know, intense hatred for the woman who messed up her seemingly perfect life, the increasingly unhinged Kate finds an unlikely friend in "the other woman."
Despite any grounding in reality (the film is standard-issue Hollywood wish fulfillment), it's at this point where The Other Woman ultimately finds its feet. Diaz and Mann play off each other so well that one can't help wondering how well they'd fare with far better material.
Considering that adultery is hardly a laughing matter, The Other Woman does have its rare moments of appropriate seriousness, too. When forced to wrestle with uncomfortable questions such as still loving a man who hurt her so much and whether to dissolve their marriage or give him another chance, Mann gives a performance that lends glimpses of real pathos to what's mostly disposable entertainment.
As funny as it is to watch a narcissist like Mark freak out about losing his hair and a number of other thoroughly unpleasant situations the ladies dream up, revenge is still bittersweet in The Other Woman. Anyone with a beating heart and a lick of sense knows that getting over a betrayal of this magnitude can't be accomplished with shopping, scheming and a few rounds of margaritas, but that's exactly the fantasy The Other Woman is selling.
Editor's Note: For more on The Other Woman from the perspective of a now-redeemed former "other woman," please read "Is Adultery Ever Funny? A Former "Other Woman on The Other Woman."
CAUTIONS (may contain spoilers):
Drugs/Alcohol: Social drinking. Several scenes feature characters in varying states of drunkenness. Estrogen, laxatives and hair-loss meds are intentionally slipped into a man's morning smoothie and nightly cocktails.
Language/Profanity: A middle finger is extended. A bleeped f-bomb. "Flippin'" stands in for its harsher counterpart. Sh--, bullsh--, as-, dam- are used on occasion. A couple of misuses of God's name.
Sex/Nudity: Carly is unknowingly carrying on an affair with a married man (she stops sleeping with him as soon as she meets his wife). Not surprisingly, sexual infidelity plays a major role in The Other Woman, and while most of the acts are implied rather than shown, discussion of what happens in the bedroom is frequently discussed. There's a somewhat lengthy discussion about grooming one's nether regions. Numerous jokes of a sexually crass nature. The camera shamelessly lingers on one character's breasts. Women are shown in skimpy bikinis. Carly's dad regularly gets "massages" from young Asian woman at a local "bar." A discussion about masturbation.
Violence: All of the comedic variety, i.e. a woman falling from a window, a man running into a clear glass wall and injuring himself.
Publication date: April 25, 2014