The Pastor Preaches a Haphazard Sermon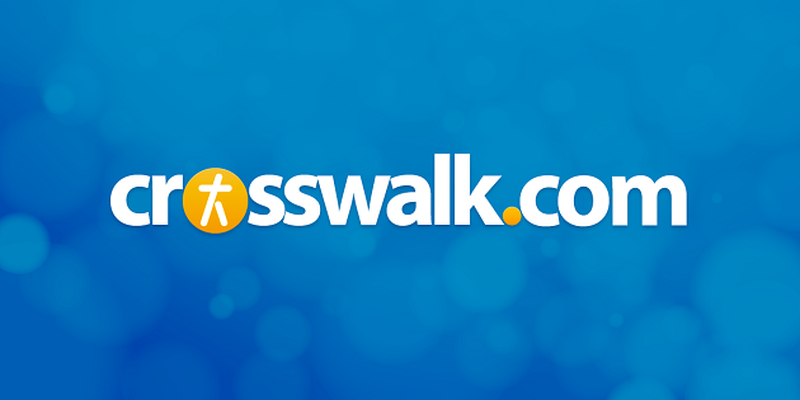 Theatrical Release Date: January 25, 2016 - Fathom Events, in theaters one night only
Rating: Not Rated
Genre: Faith/Drama
Run Time: 87 Minutes
Director: Deborah Goodwin
Cast: Victoria Cartagena, Franky G, Micah Hauptman, Arturo Muyshondt, Angelic Zambrana, Yassmin Alers
In many ways, creating a Christian film is more difficult than creating a secular one. For starters, the movie should be Gospel-centered and relatable enough to connect with viewers. However, it must also be safe, and appropriate for the whole family. A good Christian movie addresses the world's serious and complex issues, but a proper Christian movie does so in a positive, encouraging, sanitized way. Can you see the problem?
The Pastor, from WolfGang Cinema, in theaters one night only Monday, January 25, is a courageous attempt at engaging gang violence from a Christian standpoint, but a meandering storyline and half-hearted self-censorship ultimately derail the film's message.
The movie opens with a verse from the book of Matthew before introducing viewers to a protagonist known simply as The Pastor:
"Do not be afraid of those who kill the body but cannot kill the soul. Rather, be afraid of the One who can destroy both soul and body in hell." – Matthew 10:28
While serving time in prison, a former gang leader discovers God and chooses to pursue a new life as a pastor. Upon his release, he takes up residence in a dilapidated old church, hoping to create a safe space for the children in his community. As conflict rises between the local gangs, the pastor finds himself at risk of succumbing to his old lifestyle. Can he find a way to protect his family, and stay true to Christ's teaching, or will he revert to the monster he once was?
The film makes its first mistake by acquainting viewers to the main character at the moment of his conversion. His past as a criminal and gang leader is frequently alluded to, but never explored in great detail. While this may have been to highlight the theme of "new creations" as mentioned in 2 Corinthians, it undercuts the redemption itself, leaving viewers feeling oddly disconnected from their protagonist. Fast-forward through a few clunky transitions (and one obviously fake beard), and our main character is now telling Bible stories to a group of intrepid youngsters. This is where the film makes its second mistake.
Rather than commit to a direction, The Pastor hops between the main character, his estranged wife, a dangerous rival, and a cop who may or may not care about the neighborhood. The film could have been trying to demonstrate the far-reaching effects of gang violence, but the shifting focus only serves to muddle the plot. It also doesn't help that The Pastor routinely censors itself. Violence plays a huge part in sustaining gang behavior, and while it's clear The Pastor wants audiences to understand this, it also tries to sanitize the experience for the viewers. As you might expect, it's a recipe for self-defeat.
Still, The Pastor does have its moments. The film is sprinkled with tiny vignettes that do help to enhance the message. Viewers get to see how humans react when their loved ones are sent to prison, or killed, or become trapped in brutality. It should also be noted that while the Christian message is tangled up in the story, it's still present. Themes of God's grace, redemption, forgiveness, and justice are all given ample screen time, particularly in the end.
So, is The Pastor a good Christian film? No, but it tries to be, and that's still worth something. The movie can give faith-based viewers a glimpse into a world many of us don't fully comprehend. That alone makes The Pastor a film worth watching.
CAUTIONS (may contain spoilers):
Drugs/Alcohol: A few characters are shown smoking, there is talk of drugs and selling drugs.
Language/Profanity: Threats are made but otherwise very clean.
Violence: Gang violence is frequent, the Pastor talks about being attacked in prison, a bloody tattoo removal, a man is shot, a child is shot off screen, people are threatened with guns, a woman and child are kidnapped, a man is threatened with torture, a machete fight, another pastor speaks about how his wife was murdered.
Sex/Nudity: Adultery is implied
Spiritual Themes: The Pastor gives his life to God and talks frequently about his faith; The Pastor tells Bible stories to children, The Pastor prays, The Pastor tells the story of David and encourages his congregants to love and protect each other as Christ would; The Pastor forgives his enemy.
Publication date: January 22, 2016