In a High-Tech World, Peanuts is a Lo-Fi Delight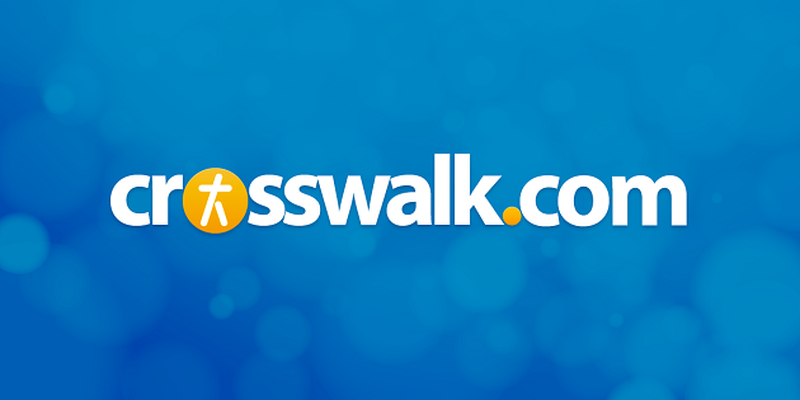 DVD Release Date: March 8, 2016
Theatrical Release Date: November 6, 2015
Rating: G
Genre: Animated/Comedy/Family
Run Time: 93 min.
Director: Steve Martino
Cast: Kristin Chenoweth, Trombone Shorty, Rebecca Bloom, Anastasia Bredikhina, Francesca Capaldi, Alexander Garfin, Noah Johnston, Bill Melendez, Hadley Belle Miller, Micah Revelli, Noah Schnapp, Venus Schultheis, Mariel Sheets, Madisyn Shipman, A.J. Tecce
Cue the big sigh of relief for anyone who grew up with the Peanuts characters—or like me, was introduced to them later in life after being forced to pass a Peanuts aptitude test before working at Knott's Camp Snoopy at the Mall of America during my college years.
Yes, there's nothing worse than when childhood favorites become a little too modern for their own good. And considering just how much of a vintage delight the Peanuts franchise is, I half-expected Linus to be lugging around an iPad instead of his beloved blue blanket. But aside from a welcome upgrade in animation (the 3D format actually works well here) and pop star Meghan Trainor gracing the soundtrack, everything about The Peanuts Movie is refreshingly lo-fi.
Now considering how sophisticated animated movies have become thanks to Pixar and everyone forced to raise the proverbial bar as a result, one still couldn't help wondering if something based on a comic strip created by Charles Schulz back in 1950 could please the nostalgic parents and their children watching today. Let's just say if our screening was any indication, the answer is yes.
Everyone clapped as the credits rolled, a tribute to how universally likeable these characters are. True to form, Charlie Brown is still a lovable loser who spends the bulk of the movie trying to win the heart of the Little Red-Haired Girl, while his pal Linus is still insecure, Lucy is still doling out psychiatric help for a mere nickel and Schroeder is still playing nothing but Beethoven on his piano.
Written by the son and grandson of Schulz, The Peanuts Movie is essentially two stories seamlessly integrated into one movie—one that's set in the "real world" with Charlie Brown and his friends, and a fantastical alternate reality where Snoopy is once again facing off against his alter-ego, the Flying Ace, with Woodstock not far behind, naturally.
Perhaps a nod to Schulz's hometown of Minneapolis, Minnesota, The Peanuts Movie begins in the middle of a super snowy winter. Turns out Charlie Brown and his pals have just learned they're getting a snow day, and their unbridled glee of having a day to do whatever they want is just one of the film's many delights. It's also the moment they discover a new kid has moved into the neighborhood, the object of Charlie Brown's almost instantaneous affection, the Little Red-Haired Girl.
Of course the magic of a perfect snow day evaporates once Charlie Brown returns to school. Upon learning that his crush will be in his class, he's feeling inadequate (quelle surprise) rather than elated. But as downtrodden as he feels, there's still a bit of an optimist in ol' Chuck. Despite Lucy's rather pointed straight talk, Charlie decides the upcoming talent show will be his chance for redemption. Or at least an opportunity to impress the Little Red Head Girl.
Anyone familiar with the Peanuts franchise will immediately know how that goes, but it's no less fun to watch as Charlie Brown and his pals face a number of pre-teen challenges from standardized tests to missing book reports to romantic feelings that aren't exactly mutual (see Lucy & Schroder and Sally & Linus).
Meanwhile, Snoopy, both in real life and during his high-flying adventures, always manages to steal the show. Whether he's one-upping his owner or flying off in pursuit of his love Fifi (Kristin Chenoweth, Four Christmases), his antics keep the story moving along in entertaining fashion.
In order to maintain continuity between past and present, director Steve Martino (Ice Age: Continental Drift) used old recordings of the late actor-producer Bill Melendez to recreate Snoopy and Woodstock's signature expressions and cast child actors to voice everyone else. The new talent does a remarkable job of picking up on the nuances of the character voices we're familiar with, especially Noah Schnapp (Bridge of Spies) as Charlie Brown and newcomer Venus Schulthesis as Peppermint Patty.
In the best films, the underlying themes and messages are usually not drilled into the viewer, but here you can always count on the Peanuts characters having something valuable to say about kindness and friendship all the same. And that's something that hopefully will never go out of style. Fingers crossed, anyway.
CAUTIONS (may contain spoilers):
Drugs/Alcohol: None
Language/Profanity: Calling someone a "blockhead" is about as crazy as things get here.
Sex/Nudity: None
Violence/Thematic Elements: Only of a comedic variety.
*Published 11/5/2015