The Reluctant Fundamentalist is Fascinating but Flawed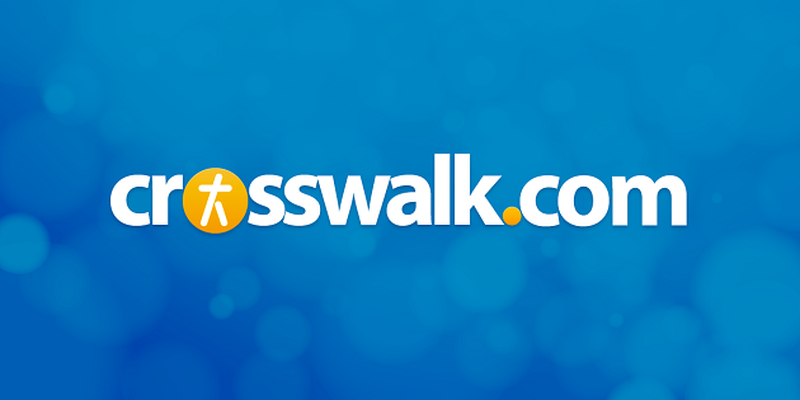 DVD Release Date: August 27, 2013
Theatrical Release Date: April 26, 2013 (limited)
Rating: R (language, some violence and brief sexuality)
Genre: Thriller
Run Time: 130 min.
Director: Mira Nair
Cast: Riz Ahmed, Kate Hudson, Liev Schreiber, Kiefer Sutherland, Om Puri, Shabana Azmi, Martin Donovan, Nelsan Ellis
One of the first rules of writing good fiction is never allowing yourself to become too attached to the lead character—as tempting as it may be.
And that's precisely where The Reluctant Fundamentalist, a fascinating but flawed adaptation of Mohsin Hamid's novel, falls short. For whatever reason, the writers simply weren't willing to showcase many of the protagonist's shades of gray, and as a result, the viewer is left in the dark about his true motivations—good, bad or otherwise.
In the film's first few moments, we're introduced to Changez Khan (a standout performance from British rap artist/actor Riz Ahmed), a lauded professor in his homeland of Lahore, Pakistan. Known for his impassioned lectures that emphasize political autonomy in Pakistan, Changez has always been intentional about choosing his words carefully, never fully giving way to blatantly anti-American sentiments. Of course how people choose to interpret what he's saying is a different manner entirely.
Despite not considering himself a "radical," Changez still finds himself in the crosshairs of conversation when an American professor is savagely kidnapped at gunpoint in Lahore. To clear his name, he agrees to sit down for an extended interview with an American journalist (Liev Schreiber, Salt), who may—or may not—work undercover for the C.I.A. It's here where we begin learning Changez's life story through a series of flashbacks detailing his time spent in the United States.
Like so many immigrants before him who flocked to the U.S. in pursuit of the American dream, Changez believed an Ivy League education was his ticket to success. After graduating from Princeton, his life continued on an upward trajectory professionally when he landed a plum Wall Street gig. Working at a firm that specialized in failing companies, he got the best education possible thanks to the tutelage of a ruthless big-wig (played perfectly by Kiefer Sutherland, Melancholia).
In fact, everything looked completely promising for Changez until he saw those planes crash into The Twin Towers on 9/11. Like it did for so many, both stateside and abroad, it rocked his world in ways he didn't expect. Feeling alienated from his adopted homeland and clouded by hostility, especially in light of an embarrassing strip search at an airport only days after the attack, his views about where he's calling home begin to change.
No doubt, being questioned by police for nothing more than being South Asian didn't help, but beyond those ignorant offenses, we never get a full sense of Changez's conflicted nature or why he's committed to resisting violence while flirting with radicalism. Instead of digging deeper and answering the questions that would naturally arise, the movie quickly descends into a confusing political thriller that doesn't fit well with the rest of the film—or provide a satisfying conclusion.
That said, The Reluctant Fundamentalist is tense, well-acted (save for Kate Hudson (A Little Bit of Heaven) who, even as a "serious brunette" is horribly miscast), and still provides plenty of intriguing food for thought, particularly in the aftermath of the Boston Marathon bombings. But as a compelling story of a complicated man or even a lesson about tolerance, the film fails to complete the picture. Since it's clear the writers wanted to view their leading man through rose-colored glasses, the audience is denied the opportunity to do any differently.
CAUTIONS:
Violence: Gunfire in several scenes, including one where a man is kidnapped at gunpoint and a violent demonstration. There are also scenes of the planes crashing into the Twin Towers. At one point, people take pictures of a man with his throat slit.
Language/Profanity: A few four-letter words sprinkled throughout (sh-- is the most-used), plus instances where God's name is misused.
Sex/Nudity: Some discussion of sex. An unmarried couple has sex on several occasions—no nudity besides bare shoulders, but the scenes still don't leave much to the imagination.
Drugs/Alcohol: Social drinking depicted
Christa Banister is an author and full-time freelancer writer, specializing in music, movies and books-related reviews and interviews and is the author of two novels, Around the World in 80 Dates and Blessed Are the Meddlers. Based in Dallas, Texas, she also weighs in on various aspects of pop culture on her personal blog.
Publication date: May 3, 2013