The Second Best Exotic Marigold Hotel, Indeed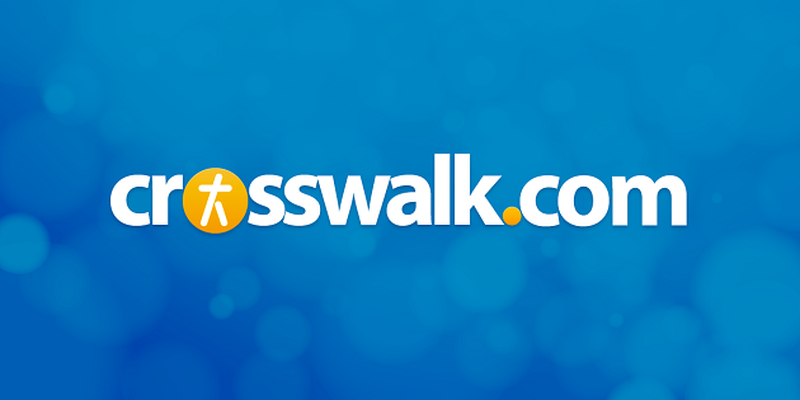 DVD Release Date: July 14, 2015
Theatrical Release Date: March 6, 2015
Rating: PG (for some language and suggestive comments)
Genre: Comedy-Drama
Run Time: 122 min
Director: John Madden
Cast: Judi Dench, Maggie Smith, Dev Patel, Bill Nighy, Richard Gere, Celia Imrie, Ronald Pickup, Diana Hardcastle, Tina Desai, Penelope Wilton, David Strathairn
An indie hit in 2012, The Best Exotic Marigold Hotel magically fused sophistication with fluff. It was an irresistible charmer that allowed depth and nuance to elevate an otherwise routine formula to something real, moving, even substantial. Its sequel, The Second Best Exotic Marigold Hotel, was as inevitable as it was welcome. That earned expectation is, regrettably, not met.
This follow-up's ambition seems more financial than artistic. It coasts on the talents of its mostly older, mostly British ensemble rather than, as before, giving them material worthy of their talents. Yes, this entry still boasts (and gets by on) charm, humor, and an overall warm appeal, and will prove a perfectly satisfying travelogue diversion for its modest target audience. But it lives up to its "Second Best" moniker with an unfortunate, complacent ease.
The original's sophistication is gone, with plot lines that feel more familiar to sitcoms than features. Gone, too, are sober reflections on aging; what remains are a variety of strained plot contrivances with mostly-predictable outcomes. The dramatic stakes, such as they are, are cute at best and absurd at worst. Each subplot unfolds with little doubt as to how they'll all resolve: happily. The first film felt like a movie; this feels like an episode.
Set once more against a lush India backdrop, the titular hotel of the first film is now a booming success, most notably because the vacationing elderly Brits have essentially taken up full-time residency in all but one room. To paraphrase Sonny Kapoor (Dev Patel, Chappie), the hotel's comically-overzealous young co-manager, why should they die there (dreary London) when they can die here (vibrant Jaipur)? Now Sonny and his business partner Muriel (Maggie Smith, TV's Downton Abbey) look to expand, seeking a partnership with the major US hotel chain "Evergreen" to finance them.
It's through this primary narrative that various character subplots weave. All are fueled by ridiculous misunderstandings, petty jealousies, or easily resolved mistaken identities. Is a handsome American (Richard Gere, Chicago) a vacationing novelist or, as Sonny suspects, an Evergreen spy? Will this American also woo Sonny's mother? Will Sonny sabotage both his professional goals and pending marriage because of a needlessly paranoid fear over a handsome competitor? These questions reveal the film's laziest fallback: relying way too much on the hyper antics of Sonny, a broad caricature better suited for occasional comic relief. Instead, he carries the bulk of too many scenes. Sonny's presence is initially entertaining but then he becomes obnoxious, progressively annoying.
That over-reliance on Sonny becomes understandable, however, when viewed in contrast to how thin the other subplots are. Will the estranged wife of Douglas (Bill Nighy, I, Frankenstein) undercut his budding romance with Evelyn (Judi Dench, Philomena)? Will Evelyn undercut it first with a pending job opportunity (the film's one well-drawn thread)? Another couple, living together, is periodically confused as to if either is cheating on the other, while the man fears he may have accidentally put out a hit on her life. The cast is game, thankfully (despite the soapy superficiality), plus the beautifully adorned sets and landscapes make for another stunning Southeast Asian excursion (accented halfway through by a lavish engagement party, and then topped by the finale's opulent wedding), but beneath the easy laughs there's little to care about or become invested in. The first film had weight; this is merely lightweight.
Perhaps most telling is how inaccurate the title itself is. Rather than being about a second hotel in its own right, with its own set of challenges and travelers, it's merely the pursuit of that second while remaining in the first. The film's title represents the possibility of something new, yet ends up giving us reheated leftovers from a cuisine of elegant Brits and youthful Bollywood that tasted so much better when it was fresh. Even the addition of the gracefully-aged Hollywood hunk Gere adds little spice, no fault to Gere.
In the end, The Second Best Exotic Marigold Hotel actually delivers some poignant payoffs, but it does so by luxury of the affection and goodwill we have toward the previous movie and its cast, not by anything this movie itself earns – despite being helmed by the original's very capable director, John Madden. The final moments are a particular cheat, as it tries to tap into deeper themes of death; it's a cheat because the film doesn't commit to that possibility beyond a hint or suggestion. The conclusion pulls an emotional punch that a better, truer film would not hesitate to land, but that's what happens when the primary motive for a second exotic adventure is to hopefully produce a third one.
CAUTIONS (may contain spoilers):
Drugs/Alcohol: Casual drinking of alcoholic beverages. Some comical drunkenness.
Language/Profanity: One crude slur, one use of the Lord's name in vain. Other brief mild cursing. Some suggestive flirtations.
Sexual Content/Nudity: Brief kissing. Some mildly provocative dancing.
Violence/Other: Themes and discussions of adultery (at times taken too lightly or in trivial terms).
Publication date: March 5, 2015