The Secret Life of Pets is Certainly Worth a Peek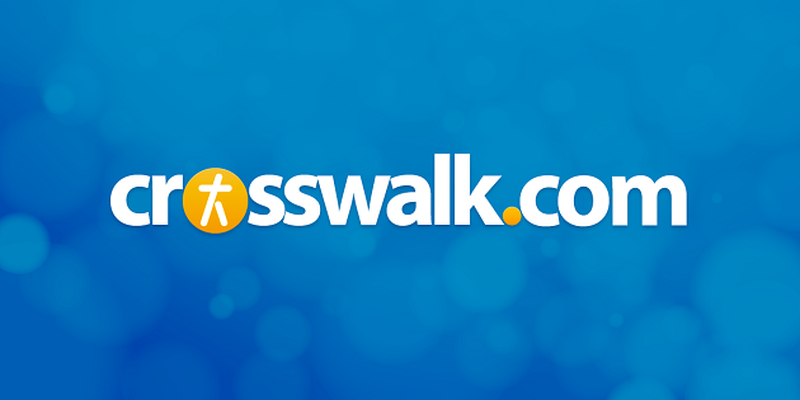 While not particularly original, The Secret Life of Pets still manages to win over viewers with its fun characters, simple story, and family-friendly atmosphere. It's your basic summer romp that will keep the kids laughing, and the parents mildly entertained. 3.5 out of 5
Want Another Take? Watch Our Video Review of The Secret Life of Pets
 
Synopsis
For years, Max (Louis C.K.) has enjoyed a pleasant life in New York City along with his owner Katie (Ellie Kemper). However, things are turned upside-down one day when Katie arrives home with a new dog named Duke (Eric Stonestreet). The ensuing rivalry lands both dogs on the street, where they become targets for the vengeful Snowball (Kevin Hart), a white rabbit who leads a pack of strays. Meanwhile, Max's love-struck neighbor Gidget (Jenny Slate), enlists the help of the other pets to find both dogs and bring them home. It's a journey which promises to teach every animal a lesson in friendship, acceptance, and bravery.
 
What Works?
The Secret Life of Pets is a fun movie, especially if you're a pet owner. The story indulges viewers with all the comical behaviors they've seen in their pets, along with a few others they might suspect of animals when no one's looking. The characters are simple, but they're well-voiced and provide plenty of laughs. Hart in particular steals the show as the adorable yet slightly unhinged Snowball. Perhaps the movie's best quality, however, is that it's family-friendly. The slapstick violence means there's never any real danger, and kids and adults should both be able to sit through the movie without complaint.
 
What Doesn't?
Though not bad, The Secret Life of Pets is nothing viewers haven't seen before. The movie is almost identical to Pixar's Toy Story, except Toy Story had funnier jokes, better animation, and characters that were more developed. The film is still fun to watch, but in the end it's both predictable and forgettable. Aggravating the predictability is the rushed, almost careless, pace at which Pets moves. While this should help kids with short attention spans stay focused, it also means everything about the film remains fairly shallow.
 
Christian Worldview Elements / Spiritual Themes
There's not much to find here in the way of spiritual elements. Pets does encourage themes of family, perseverance, and forgiveness. Both Max and Duke were abandoned and found themselves adopted into a new family. The two also learn to accept one another and forgive each other after their initial feud. Gidget claims to believe in second chances, and teaches the animals to help others, particularly Tiberius who has "predatory instincts."
 
CAUTIONS (may contain spoilers)
MPAA Rating: PG for slapstick comedy and some mildly frightening situations.
Language/Profanity: Clean, a few exaggerated threats of violence toward humans, a few jokes about "poopoo and caca".
Sexuality/Nudity: Gidget is secretly in love with Max, Gidget watches clean soap operas, a few dogs lick each other, one dog enjoys licking his privates (nothing is shown), talk of "getting fixed", Chloe steps on a sleeping man's groin, Snowball kisses Gidget, an old dog flirts with a cat, dogs sniff each other's behinds briefly, a dog pees on the floor and in a plant, a squirrel shakes his rump at a dog.
Violence/Frightening Images: Duke growls menacingly at Max, both dogs are threatened by a hairless cat who claims to have "fought a dog and won", a threat to "rip your face off", Snowball attacks several humans, a few car accidents, Duke and Max claim they killed their owners to get on Snowball's good side, threats of burning, a viper dies after being humorously buried under rocks, a joke about killing humans with a spoon and a blender, Tiberius lives in a shed littered with bones, Tiberius tries to eat Gidget, Tiberius dreams of eating a squirrel, Tiberius is tempted to eat other pets, the pets are chased by an angry mob, Duke's former owner passes away off screen, the dogs hallucinate a susage dream.
Drugs/Alcohol: One dog reminisces about taking a pill and waking up in Florida.
 
The Bottom Line
RECOMMENDED FOR: Families, children, and pet owners (especially dog lovers; cat lovers may feel they get short shrift).
NOT RECOMMENDED FOR: Dog catchers, people looking for something deep, and Pixar purists.
The Secret Life of Pets, directed by Chris Renaud and Yarrow Cheney, opens in theaters July 8, 2016; available for home viewing December 6, 2016. It runs 90 minutes and stars Louis C.K., Eric Stonestreet, Kevin Hart, Jenny Slate, Albert Brooks, Lake Bell, Dana Carvey, Hannibal Buress, and Bobby Moynihan. Watch the trailer for The Secret Life of Pets here.
Ryan Duncan is Entertainment Editor for Crosswalk.com.
Publication date: July 8, 2016