Blatant Commercialism Can't Sink Sweet Walter Mitty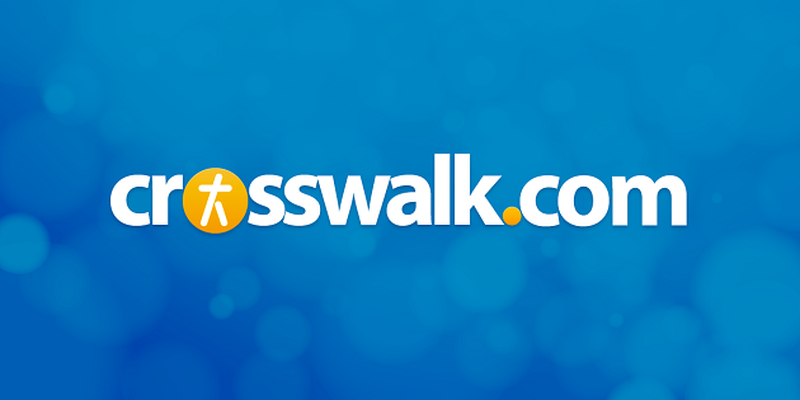 DVD Release Date: April 15, 2014
Theatrical Release Date: December 25, 2013
Rating: PG for some crude comments, language and action violence
Genre: Comedy
Run Time: 114 min.
Director: Ben Stiller
Cast: Ben Stiller, Kristen Wiig, Sean Penn, Adam Scott, Shirley MacLaine, Patton Oswalt, Adrian Martinez, Kathryn Hahn
At last: a holiday movie for the whole family that's not animated.
The Secret Life of Walter Mitty, based on a James Thurber short story and adapted by Steve Conrad (The Pursuit of Happyness, The Weather Man), deals with serious themes but manages to stay light enough on its feet that any moments of heavy-handedness are forgivable. It's a comedy, but an earnest one, and it takes seriously the slogan of the place where Walter Mitty (Ben Stiller, Tropic Thunder) works as a negative asset manager: "To find each other and to feel. That is the purpose of life."
Walter is, by some estimations, boring. He's just turned 42, but his life needs a jump-start. When he's not investigating his online dating profile, he spends his time analyzing and tracking photos for Life magazine. But Walter's steady day-to-day existence is about to be turned upside down: ownership at the magazine has just changed hands, and the new bean-counters are ending the print edition of Life, which will publish online-only in the future. The employees are all worried about their jobs, and Walter's recently installed boss, Ted (Adam Driver, Frances Ha), has tasked Walter with locating a missing photo by the magazine's roving star photographer, Sean O'Connell (Sean Penn, Tree of Life), for the magazine's final print issue.
It's all enough to jolt Walter out of daydreams in which he imagines himself leaping from tall buildings, rescuing women and animals, and being the hero he's always imagined he could be. Instead, his human contact in the real world is limited—and the very definition of ordinary. Outside of work, he stays in touch with him mom (Shirley MacLaine, In Her Shoes) and sister (Kathryn Hahn, Our Idiot Brother), but his closest acquaintance seems to be Todd (Patton Oswalt, Ratatouille), the eHarmony representative assigned to Walter's account. Todd tries to help Walter connect online with Cheryl (Kristen Wiig, Bridesmaids), a co-worker with an eHarmony account, by encouraging Walter to list all the exciting places Walter's been, and all the fun things he's done in life, in his profile.
CrosswalkMovies.com: The Secret Life of Walter Mitty Video Movie Review from crosswalkmovies on GodTube.
There's just one problem: Walter doesn't have anything that qualifies as exciting to add to his profile. He's friendly with co-workers, but he pursues a solitary existence for the most part. He prefers to stay in the background, doing what he needs to do to maintain Life's reputation for top-tier photographs. That's just the kind of guy Walter has always been, at least since he was forced to enter the workforce as a young man following the death of his father. Walter regrets the path that his father's death chose for him, and he wonders what he's missed out on since.
Ted's directive to find O'Connell's photo gives Walter the impetus to break free from his insular existence and set off on a journey to track down O'Connell. His adventure will take him to Greenland and Iceland, among other locales, and help him experience the adventurous life he once imagined for himself.
Most Hollywood films would treat such a scenario with a narrative of triumph, where Walter discovers that the way to fulfillment is to shake off the routine day-to-day life of office work and polite conversations with co-workers. The Secret Life of Walter Mitty suggests just that, but it goes further, pivoting in its final act to a more profound idea about the roles we all play at our companies and in our private lives. In its exploration of duty and responsibility versus adventure and excitement, the film opts for a both/and option rather than an either/or choice. Walter Mitty makes explicit the idea that each person, whether a flashy superstar performer or a behind-the-scenes ordinary Joe, has a special role to play in bringing together a final product for public consumption and admiration.
The film's daydream sequences are full of costly CGI and other special effects, but the film's more memorable images reveal the sterile halls and monotony of Walter's existence rather than the daring life he imagines for himself (this distinction is more obvious in the script, which makes explicit the contrast between a perceived "colorful" life and a supposedly more humdrum existence). More troubling is the blatant product placement of Papa John's pizza and eHarmony...
The centrality of eHarmony to the story is somewhat surprising given that the online dating site is know for its appeal to Christians specifically. Religion isn't much of a factor in the lives of the film's characters, and Todd, the eHarmony rep, never pushes that angle when encouraging Walter to round out his profile. Yet the film has rewards for the family audience, with a PG rating and an across-age-groups charm. In light of that broad appeal, eHarmony feels like a good fit for this story and these characters.
The Secret Life of Walter Mitty premiered at the New York Film Festival to an underwhelming response from critics. Don't let any negative early buzz deter you. This is a generally sweet-natured, enjoyable film that doesn't crassly insert crude humor or excessive foul language to garner a more restrictive rating. It's earnest and kind, and although it's not perfect, its positives far outweigh its negatives. Amid the other holiday releases aiming for Oscars, Walter Mitty is an unpretentious breath of fresh air.
CAUTIONS (may contain spoilers):
Language/Profanity: "Jesus"; "oh my God"; "s-it"; "suck"; "what the hell"; "d-ck"
Drinking/Smoking: Bar scenes and beer drinking; a joke about Cinnabon being "frosted heroin"
Sex/Nudity: Kissing; a verbal reference to teen sex; a confession of infidelity; a group of men are said to "horny" and on their way to a strip club
Violence/Crime: A body slam; pepper spray; fighting; Walter imagines daring rescues that involve heroic but risky behavior; a shark attack
Religion/Morals/Marriage: A "mountain blessing"; Walter decides to see a play performed at "some weird church"; Cheryl's status with her child's father is uncertain for a time
Questions? Comments? Contact the writer at crosswalkchristian@hotmail.com.
Publication date: December 25, 2013