The Snowman's Expected Accumulation Never Arrives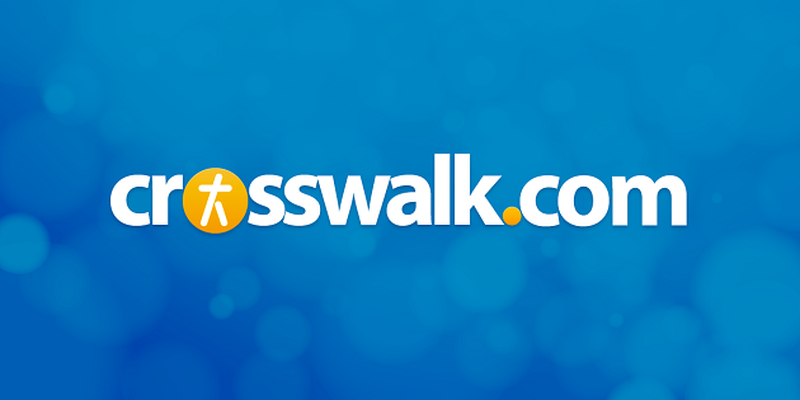 Somewhere in The Snowman is a stylish crime thriller trying to emerge, but whether through a poor job of forging a screenplay from Jo Nesbo's book or poor execution of the script by director Tomas Alfredson, the film plays like a highly anticipated weather forecast that never materializes. 1.5 out of 5.
 
Synopsis
Norwegian detective Harry Hole (Michael Fassbender) may be troubled in his personal life—he sleeps on benches and drinks too much—but he has keen investigatory instincts. Taunted by an Oslo serial killer who builds snowmen to leave behind as his calling card (sometimes gruesomely adorned with his victim's body parts), Harry works with officer Katrine Bratt (Rebecca Ferguson) to ID the killer before he gets too close to Harry's ex-wife (Charlotte Gainsbourg) and stepson (Michael Yates). Could a politician (J.K. Simmons) trying to land the Olympics for Oslo and a fertility doctor (David Dencik) hold the keys that will unlock the secrets behind the snowman killer?
 
What Works?
As with Alfredson's earlier films like Let the Right One In and Tinker Tailor Soldier Spy, The Snowman has a distinctive look, thanks this time to the cool blue hues and work of cinematographer Dion Beebe (13 Hours). The performers do their best with what they've been given, but Alfredson lets them down, failing to make the performances cohere into something memorable.
 
What Doesn't?
The Snowman should have been the beginning of a series of stories featuring detective Harry Hole, but it's enough of a misfire to end speculation (for the time being) about future adaptations of Nesbo's series. The gruesome killing spree is hard to shake, but the story plays more as a series of one-off crimes than as a cat-and-mouse game with Harry.
Perhaps the icy cool look of the film works against the emotional investment needed to pull the audience deep enough into the story to care about Harry's increasingly dire straits. Or perhaps there's too much connective tissue in the novel that didn't make it into this adaptation (the director recently explained negative reaction to the film by confessing that he and his team somehow failed to film 10-to-15 percent of the shooting script). Whatever the case, there's a disconnect where there should be a palpable sense of dread that viewers share with the characters as the stakes are raised.
 
Christian Worldview Elements / Spiritual Themes
The Snowman takes a deeply cynical view of traditional morality, populating its tale with compromised characters. A doctor who preaches family values is shown to be a hypocrite, while a killer targets women with children. Abortion becomes an important plot point when it's suggested the killer may be going after women who have terminated their pregnancies.
 
CAUTIONS (may contain spoilers)
MPAA Rating: R for grisly images, violence, some language, sexuality and brief nudity
Language/Profanity: Lord's name taken in vain; several uses of foul language, including the f-word; "what the hell"; a crude anatomical reference.
Sexuality/Nudity: A boy hears erotic moaning from his mother's bedroom and peeks in to see a man lying next to her; a woman suggests that her son needs to meet his real father, whom he's never known; a man and woman kiss, and she straddles him before getting up and walking away from him.
Violence/Frightening/Intense: A man strikes awoman when her son can't answer school questions correctly; a woman drives off the road and onto an icy lake; her son watches as her car breaks through the ice and she drowns; gruesome crime scenes include dismembered body parts and suicides by gunshot; a chicken is laid on the chopping block, and while we don't see the axe strike, we see the chicken's head as it falls to the ground; a person falls into icy water.
Drugs/Alcohol: Some scenes of cigarettes being smoked and extinguished; Harry is an alcoholic, and we see an empty liquor bottle fall out of his hand; another character pours himself a drink and is later referred to as a "drunken halfwit"; a character is said to be a drunk, like his father.
 
The Bottom Line
RECOMMENDED FOR: Fans who enjoy dark, grisly murder mysteries may find enough here to satisfy them until a better genre film comes along.
NOT RECOMMENDED FOR: Those who have trouble with the increasingly gruesome depictions of death and menace in TV and film crime dramas.
The Snowman, directed by Tomas Alfredson, opened in theaters October 20, 2017; available for home viewing January 16, 2018. It runs 119 minutes and stars Michael Fassbender, Rebecca Ferguson, Charlotte Gainsbourg, Jonas Karlsson, J.K. Simmons, David Dencik, Val Kilmer, Chloe Sevigny and Michael Yates. Watch the trailer for The Snowman here.
 
Christian Hamaker brings a background in both Religion (M.A., Reformed Theological Seminary) and Film/Popular Culture (B.A., Virginia Tech) to his reviews. He still has a collection of more than 100 laserdiscs, and for DVDs patronizes the local library. Streaming? What is this "streaming" of which you speak? He'll figure it out someday. Until then, his preferred viewing venue is a movie theater. Christian is happily married to Sarah, a parent coach and author of Hired@Home and Ending Sibling Rivalry.
Publication date: October 19, 2017
Image courtesy: ©UniversalPictures