That Space Between Passable & Problematic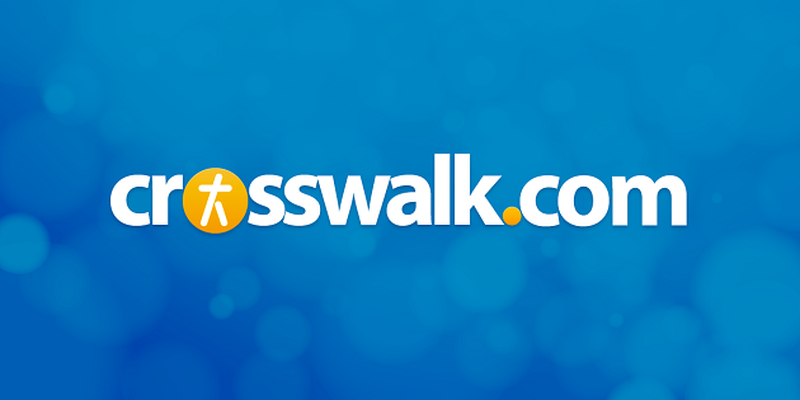 The Space Between Us is an intermittently stirring look at different types of parenthood as seen through the eyes of an orphaned boy born and raised on Mars. It's also a teen romance that travels across the solar system to Earth, where it settles into a more conventional, even bland, chase narrative. 2.5 out of 5.
 
Synopsis
Born on Mars and orphaned there after his mother dies, Gardner Elliot (Asa Butterfield) longs to visit Earth, meet his galactic pen pal, Tulsa (Britt Robertson), and find the father he's never known. He'll be tracked during his earthly sojourn by Nathaniel Shepherd (Gary Oldman)—the man behind the outer-space community where Gardner was raised with the help of Kendra (Carla Gugino), who serves as a substitute mom to Gardner during his upbringing. As Gardner and Tulsa's relationship deepens, atmospheric threats emerge that endanger Gardner's life. "No matter how much I want Earth, Earth doesn't want me," Gardner confides in Tulsa. But Gardner's friends are willing to go to great lengths to keep him from succumbing to the darker thoughts and impulses with which he struggles.
 
What Works?
Butterfield and Robertson admirably carry the story upon their shoulders, but it's Oldman who gives his all in a key role. While Oldman's performance is better than the film, his character's importance to the outcome makes the story more interesting than it would be otherwise.
 
What Doesn't?
Certain character elements feel forced or needless, and some sequences feel awkwardly stitched together, as though the filmmakers tried to overcome narrative or structural problems in the editing room, with very mixed results.
 
Christian Worldview Elements / Spiritual Themes
Christians who embrace the Biblical concept of adoption can't help but respond to stories of orphans who long to meet their father (Galatians 4:4-7; Romans 8:14-17). While a spiritual connection isn't directly made in the film, The Space Between Us is built around a dangerous mission whose leader exclaims, "Courage is fear that has said its prayers." It also pays respect to unborn life, as when Shepherd recognizes an ultrasound of a baby in a womb and immediately labels the woman carrying the child a "mother." While on Mars, Gardner is drawn to Wings of Desire, a film about an angel who falls to Earth to live as a human and experience love with a woman. Gardner and Tulsa track down the man who married Gardner's parents using a wedding ring that leads them to a man who goes by the name Shaman.
 
CAUTIONS (may contain spoilers)
MPAA Rating: PG-13 for brief sensuality and language 
Language/Profanity: "Oh, God"; "for the love of G—"; "bad a-s"; "holy crap"; "d-ck".
Sexuality/Nudity: Gardner asks Kendra why she got divorced, and Kendra says it had to do with her not being able to have children, but adds that "motherhood wasn't a dream I was chasing at that time"; Gardner and Tulsa's relationship quickly escalates from him putting his hand on her thigh to their first kiss, which is quickly followed by them crawling under a sleeping bag outdoors, where we see them caressing each other. That they're undressed under the sleeping bag is implied, as is intercourse as Gardner rolls on top of Tulsa. The film then cuts to a later shot of the two of them staring at the stars.
Violence/Frightening/Intense: Vomiting into a bag; a woman convulses, is given CPR, but dies; Gardner visits his mother's gravesite; a vehicle wreck on Mars; Gardner's space suit leaks and he nearly dies; a woman's ashes are said to have been spread in the ocean, and Gardner says later he can feel her presence; a scalpel cuts into skin, drawing blood; Tulsa slaps Gardner; Gardner is nearly run over by a truck; two people jump from a plane; an explosion; attempted suicide; stolen cars.
Drugs/Alcohol: Tulsa's foster father is seen passed out in a chair, amidst empty cans of beer.
 
The Bottom Line
RECOMMENDED FOR: Teen girls who are fans of Butterfield.
NOT RECOMMENDED FOR: While I judge many of the film's flaws to be forgivable, there are several huh? moments that threaten to derail the movie or that simply create a disjointed impression at times. If you're the type of viewer who struggles with any plot or character weaknesses, you'll have trouble appreciating whatever might work for less demanding viewers.
The Space Between Us, directed by Peter Chelsom, opens in theaters February 3, 2017; available for home viewing May 16, 2017. It runs 120 minutes and stars Asa Butterfield, Britt Robertson, Carla Gugino, Gary Oldman, Janet Montgomery and BD Wong. Watch the trailer for The Space Between Us here.
 
Christian Hamaker brings a background in both Religion (M.A., Reformed Theological Seminary) and Film/Popular Culture (B.A., Virginia Tech) to his reviews. He still has a collection of more than 100 laserdiscs, and for DVDs patronizes the local library. Streaming? What is this "streaming" of which you speak? He'll figure it out someday. Until then, his preferred viewing venue is a movie theater. Christian is happily married to Sarah, a parent coach and author of Hired@Home and Ending Sibling Rivalry.
Publication date: February 2, 2017