As a Sweet Christmas Tale, The Star Shines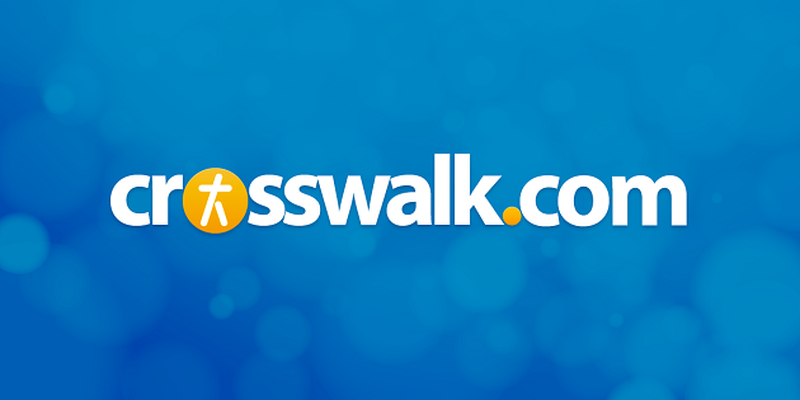 Thanks to a grand ensemble of voice actors, The Star becomes an upbeat Christmas story the whole family can appreciate. Children will be delighted by the animated shenanigans and adults can rest easy through this perfectly palatable movie experience. 3 out of 5.
 
Synopsis
Set in Nazareth (9 months B.C.), The Star introduces viewers to a young donkey named Bo (Steven Yeun) who dreams of adventuring beyond the daily drudgery of his village life. When an opportunity to join the royal caravan presents itself, Bo, along with his dove friend Dave (Keegan-Michael Key), makes a dramatic escape only to be taken in by a young woman named Mary (Gina Rodriguez). Though initially reluctant to stay, Bo changes his mind when he discovers the wicked King Herod (Christopher Plummer) is making plans to kill Mary's unborn baby. With help from a cheerful ewe named Ruth (Aidy Bryant) and a trio of bumbling camels (Oprah Winfrey, Tracy Morgan and Tyler Perry), Bo endeavors to see his new family safely toward Bethlehem – and unknowingly helps usher in the very first Christmas!
 
What Works?
The Star's success can easily be credited to the legion of headline-grabbing actors it somehow managed to get onboard. Aside from those already listed, this film includes voice talent from names like Zachary Levi, Kristin Chenoweth, Anthony Anderson, Patricia Heaton, Gabriel Iglesias, and the list goes on. These actors make the movie, spinning mediocre dialogue into cinematic gold. One could even go so far as to say their high-octane charisma kept The Star from being dead on arrival. That's not to say the film doesn't have anything else worth admiring. The story is clever and clean, parents can relax without worrying their kids will be exposed to anything untoward, and an abundance of slapstick humor is sure to leave the little ones giggling. As a bonus, The Star's spiritual message never feels too overbearing, though the movie is still tailor-made for Christians.
 
What Doesn't?
Let's start with the animation. Sad to say, animation has become a cutthroat industry where you either go big or go home. The Star's artwork isn't bad, but it never rises above good, and more than a few scenes could have used touch-ups. The story (not the Christmas story but rather Bo's personal journey of growth) is thin. It's clear the animals are just a vehicle for the Incarnation, and while they succeed in this regard, it's at the expense of their own narrative. As mentioned earlier, the dialogue is pretty basic, but seeing as the film is marketed towards children this can largely be forgiven. Lastly, the movie suffers from an overabundance of Christmas music. At first it's mildly pleasant to be serenaded with various songs about the birth of Christ, but the number quickly starts to pile up. One scene even has a song begin playing the moment after another one ends.
 
Christian Worldview Elements / Spiritual Themes
The Star makes no pretense about its message. The entire movie is a biblical retelling of the events surrounding Christ's birth, albeit from the perspective of barnyard animals and with a few creative liberties (none which would contradict Scripture). Christians looking for a solid Christmas movie will be pleased with what they find. There is also a scattering of Christian themes such as forgiving your enemies, seeking redemption, praying to God, and serving something greater than yourself. Surprisingly, a rather poignant section of the movie is dedicated to Joseph and his fear of becoming a father. It's a nice touch and gives the adults something to think about. The lone critique would be that scenes featuring angels are deeply underwhelming, but we can chalk that up to the animation.
 
CAUTIONS (may contain spoilers)
MPAA Rating: PG for some thematic elements
Language/Profanity: Spotless.
Sexuality/Nudity: An angel tells Mary she will have a child; Mary has a baby bump; Mary goes into labor and gives birth off-screen; Joseph and Mary get married; some dating advice from a dove; a jerboa jumps down the back of a woman's dress; a dove shakes his butt and says, "kiss my tail feathers."
Violence/Frightening/Intense: A lot of slapstick humor; a bird talks of people eating chickens; a dog eats a jerboa but spits it out; two dogs are menacing; Herod talks about killing children; a frightening soldier is sent to kill Jesus; a man falls to his death (which isn't shown).
Drugs/Alcohol: A man drinks from a goblet at a wedding feast - nobody says it's wine but nobody says it isn't.
 
The Bottom Line
RECOMMENDED FOR: Families, small children, church groups, people who love the Christmas story, parents looking to teach their children about Jesus.
NOT RECOMMENDED FOR: Animation snobs, atheists, those looking for more grown-up entertainment.
The Star, directed by Timothy Reckart, opens in theaters November 17, 2017. It runs 86 minutes and stars Steven Yeun, Keegan-Michael Key, Aidy Bryant, Gina Rodriguez, Zachary Levi, Christopher Plummer, Ving Rhames, Gabriel Iglesias, Kristin Chenoweth, Anthony Anderson, Patricia Heaton, Tyler Perry, Tracy Morgan, Oprah Winfrey and Kris Kristofferson. Watch the trailer for The Star here.
 
Ryan Duncan is Entertainment Editor for Crosswalk.com.
Publication date: November 16, 2017
Image courtesy: ©SonyPicturesAnimation