From Heartbreaking to Hopeful, The Theory of Everything Has a Bit of, Well, Everything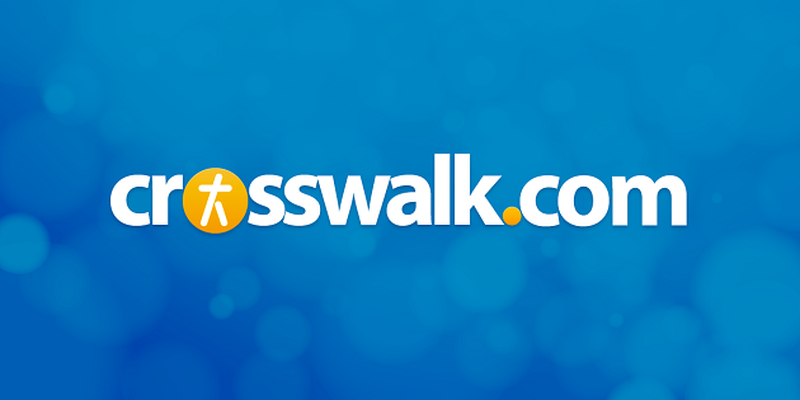 DVD Release Date: February 17, 2015
Theatrical Release Date: November 14, 2014
Rating: PG-13 (for some thematic elements and suggestive material)
Genre: Biography, Drama
Run Time: 123 minutes
Director: James Marsh
Cast: Eddie Redmayne, Felicity Jones, David Thewlis, Emily Watson, Charlie Cox, Simon McBurney, Maxine Peake, Harry Lloyd
If the name Stephen Hawking (Eddie Redmayne, Les Misérables) brings to mind the image of a man with a robotic voice, frozen in a wheelchair, then the sight of him racing his bicycle through the streets of Cambridge will come as a revelation. The Theory of Everything—based on Jane Wilde Hawking's best-selling memoir Travelling to Infinity: My Life with Stephen—begins as the fully-mobile young cosmologist is trying to come up with an idea for his doctoral thesis. That thesis, and its groundbreaking theory of black holes, would eventually shake the scientific world. But that will have to wait, because Stephen has just spotted Jane (Felicity Jones, The Amazing Spider-Man 2) across a crowded room.
He's a genius science type; she studies medieval poetry. He's an agnostic; she's a regular at her local church. Together, they're unstoppable. And "together" is the operative word. Without Jane, it's likely the world would never have known Stephen. When a bone-rattling fall leads to a diagnosis of ALS, Stephen understandably spirals into depression. "Your thoughts won't change," a doctor tells him, "but eventually no one will know what they are."
CrosswalkMovies.com: from crosswalkmovies on GodTube.
Jane will have none of that. Her faith—in Stephen, in God, and in her own ability to cope—pushes aside every obstacle. The two marry, have children, and Stephen goes on to worldwide prominence even as his disease progresses. Here's where The Theory of Everything really shines. It would have been easy to slot the couple into stereotypes: he the suffering genius who rises above his disability, she the wind beneath his wings. Instead, the film offers a clear-eyed look at the Hawkings as the flawed human beings they were, warts and all.
Eddie Redmayne's performance is inspired, and not just for brilliantly depicting the physical degradation that takes Stephen from clumsy doctoral student to celebrity curled in a wheelchair. He shows us the man behind the disease: brilliant theorist, loving father, husband, friend. By the time Stephen's condition has progressed to the point that the only thing he can move is a finger and his face, that face is so adept at expressing complex emotions we know exactly what he's thinking.
Felicity Jones is equally solid as Stephen's longsuffering wife. Jane is a rock, but even rocks wear down under the constant drip of pressure. Many women will identify with the emotions of this exhausted wife and mother who has to (literally) handle everything while her incapacitated husband sits where she put him blithely nattering on about how they are "a normal family." Jane takes "in sickness and in health" seriously, but living it out takes its toll.
The supporting cast is equally good. In particular, Charlie Cox (There Be Dragons) turns in a nicely understated performance as Jonathan, a local choir director who becomes a friend and helper (and somewhat more) to the Hawking family.
In some ways, this is a very British film. Things like sex, adultery, and discussions about faith are handled with discretion and good taste. I was surprised at how much screen time was given to God and pleased to see His supporters were given as much respect as His detractors. Both sides got good lines, too. My favorite was when it's said that, thanks to Science, God is "on the endangered species list." The calm comeback was, "I expect He'll cope."
In fact, the whole thing is really well done. Each exquisitely lit, perfectly framed scene is a feast for the eyes. The beautiful city of Cambridge has never looked so lovely. Director James Marsh (Man on Wire) balances humor with drama so the story never gets too heavy or maudlin and the pace is spot on. Heartbreaking and hopeful all at the same time, The Theory of Everything is definitely one to add to your watch list.
CAUTIONS (may contain spoilers):
Drugs/Alcohol: A number of social occasions that include alcohol, but no one gets drunk enough to notice. Brief smoking.
Language/Profanity: Mild and mostly the British sort that tends to go over the heads of Americans: berk, da**, t*ts up
Violence/Disturbing: The deterioration of Stephen's body as his disease progresses is disturbing in a sad way; his fall onto the sidewalk (seen in the trailer) shows his head bouncing off the pavestones. When he is given a tracheotomy the camera cuts away at the last moment so we don't see any blood, but scalpels and needles are in use.
Sex/Nudity: No sex shown onscreen and the conversation about it is tastefully handled; even extramarital affairs are more suggested than shown. One discreet inquiry about their sex life elicits the answer that "it's automatic" Penthouse magazine is mentioned and shown, with a brief glimpse at the scantily-clad models inside, but it's taken lightly. Male bare back shown as he is seated in bathtub. A joke about venereal disease.
Spiritual Themes: A fair amount of the conversation revolves around the choice (as Stephen sees it) between science and God. It's respectful conversation and God is given equal time; several of the main characters are on His side.
Publication date: November 13, 2014