The Transporter Refueled is Fast, Fun, and Even Features a Few Lessons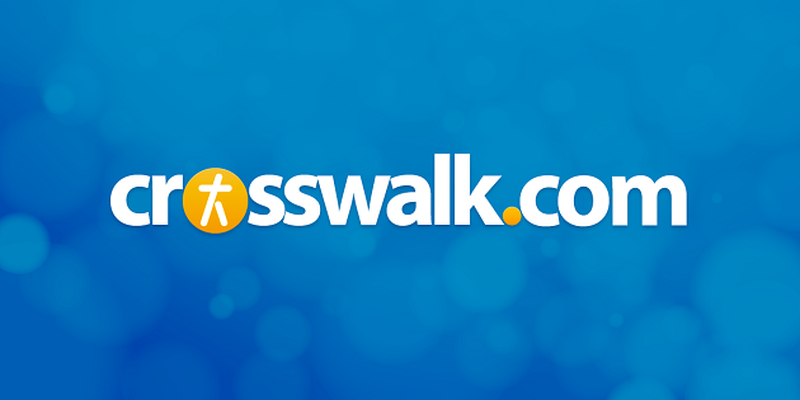 DVD Release Date: December 8, 2015
Theatrical Release Date: September 4, 2015
Rating: PG-13 (sequences of violence and action, sexual material, some language, a drug reference and thematic elements)
Genre: Action, Crime, Thriller
Run Time: 96 minutes
Director: Camille Delamarre
Cast: Ed Skrein, Loan Chabanol, Ray Stevenson, Gabriella Wright, Lenn Kudrjawizki, Radivoje Bukvic
Isn't it always the way? Just when Frank Martin, Jr. (Ed Skrein, The Sweeney) is expecting to do a little father/son bonding with his newly-retired dad, Frank Senior (Ray Stevenson, Divergent), something comes up at work. As a freelance courier, Frank Jr. delivers packages: no names, no looking in the package, no changing the deal. But when one delivery sets him up as an accessory to a crime and his new "boss" puts Frank Sr.'s life in danger, it's obvious that this is going to be more than just another day at the office.
In this prequel to the Transporter trilogy, director Camille Delamarre (Brick Mansions) promises that "The Transporter Refueled is more than a reboot; it's a whole new story." Skrein is taking over Jason Statham's role, playing a younger Frank, and he fills Statham's shiny black shoes with ease.
It's a fun ride: think James Bond with more heart. Junior is the kind of guy who can take out a bunch of baddies and never wrinkle his snazzy black Dior suit. Senior, who keeps insisting he's just a retired Evian salesman, is a charmer who clearly knows his way around a black op, handling firearms and airplanes with equal aplomb. Their banter is one of the things that gives this action-packed story a warmer feel than many shoot-em-up pics.
As with 007, there are sexy, dangerous women in play; several, in fact. The leader of the pack is Anna (Loan Chabanol), a Russian prostitute determined to get "all the way out" of the business she was sold into as a child (there's a solid anti-human-trafficking message here). Anna is a whip-smart femme-fatale desperate enough to do whatever it takes to get herself and the rest of her 'Three Musketeers' free. About that: a quick read of Alexandre Dumas's classic tale prior to seeing the film wouldn't hurt, but it's not strictly necessary.
No discussion of characters would be complete without a nod to Frank's car. His Audi comes equipped with upgrades you can't buy even in the most expensive of luxury packages. It's the next best thing to KITT from Knight Rider. Parents will be pleased to note that despite his near superhero driving skills, Frank insists his passengers wear seatbelts and refuses to answer the phone when he's at the wheel.
There is an actual plot with nice little twists and turns—not always the case in an action movie—but they also packed a lot of action into a fast 96 minutes. Much of that action is legit, too, not CGI. "We purposely crashed dozens and dozens of cars for the film," Delamarre said, "because I wanted to provide truly sensational visual impact." Mission accomplished. The fight scenes are equally beautiful, choreographed by legendary stunt coordinator Alain Figlarz; it's like watching a brutal form of ballet. While there's plenty of shooting, Frank Junior doesn't join in the firearm fun. "It was very important for Frank not to use firearms directly," Skrein says. "I fight with an iPhone, with a shopping bag, with two rocks, with table legs and a table top, but not with guns." The movie is violent without being overly bloody, so when the rare 'ick' scene comes along it has a stronger effect.
Filmed on the picturesque Côte d'Azur, the action makes the most of the beautiful scenery, even if it mostly goes by at high speed. The fashion is couture, the locations are exclusive, even the wine is expensive. The sparkling Mediterranean Ocean makes a gorgeous backdrop for this high-stakes game of revenge. It's fast, it's fun, the characters are engaging; the film even scores some good lessons. I wouldn't be surprised if The Transporter Refueled kept this franchise driving for some time to come.
CAUTIONS (may contain spoilers):
Drugs/Alcohol: Frank, Sr. is reportedly given a drug that will kill him if the antidote is not administered within a set time frame. Multiple characters drink a variety of alcohols.
Language/Profanity: Very little until we get close to the end; no f-bombs but all the common profanities, minus any mention of God's name
Sex/Nudity: This being a story where multiple characters are prostitutes, there is a fair amount of flesh on display, but it's not the main feature of any scene. Women are shown in their underwear. There's an implied threesome: some thrashing about on a bed with two women and a man later shown (literally) sleeping together. Two women kiss (on two different occasions) but it's not clear if that was 'romantic' or a cover for what they were really up to. A woman undresses herself (down to underwear) and then partially undresses a man; they're seen clutching each other and then the scene changes to later, when they're shown cuddling. As these things go, it was relatively discreet.
Violent/Frightening/Intense: Much of the film is actively violent and more of it includes threatened violence. Cars crash, people are punched, kicked, shot, tied up, etc. Various things are set on fire; a bit of 'field surgery' is required to remove a bullet (one of very few bloody close ups), and so on.
Publication date: September 3, 2015