The Voyage of the Dawn Treader Takes Lewis Fans on a Fantastic Trip
Christian Hamaker

Crosswalk.com Contributing Writer

2010

8 Dec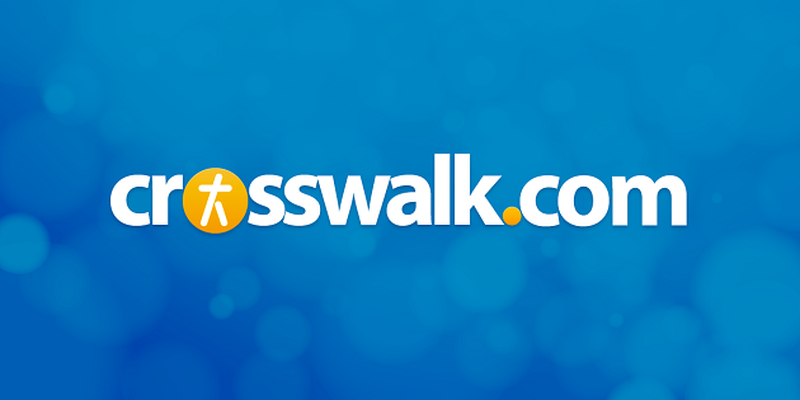 DVD Release Date: April 8, 2011
Theatrical Release Date: December 10, 2010
Rating: PG (for some frightening images and sequences of fantasy action)
Genre: Fantasy/Adventure, Adaptation, Sequel
Run Time: 115 min.
Director: Michael Apted
Actors: Ben Barnes, Skandar Keynes, Georgie Henley, Will Poulter, Gary Sweet, Terry Norris, Tilda Swinton, Anna Popplewell, William Moseley

Lucy and Edmund are back, along with older siblings Susan (briefly) and Peter (even more briefly), in The Chronicles of Narnia: The Voyage of the Dawn Treader. After the megahit The Lion, the Witch and the Wardrobe, Dawn Treader should recover any fans who didn't respond to Prince Caspian. As Walden Media's second film in the series, Prince Caspian managed to not spark audience passion, or numbers, the way the first film did.

Perhaps the best news for Walden is that Dawn Treader proves delightful enough that it should lead to another Narnia film. Dawn Treader also will likely inspire those who skipped the second installment to seek it out and get caught up on the story of Caspian (Ben Barnes), who has a big part in the third film, too.

As the story begins, Lucy (Georgie Henley) and Edmund (Skandar Keynes) are staying in the home of their cousin, Eustace (Will Poulter), during World War II in England. With older sister Susan away in America and older brother Peter pursuing higher education—the two have very little screen time in this installment—the brother and sister team could use a little adventure.

Lucy and Edmund have developed some bad habits. Lucy is inflicted with self-doubt, staring at herself in the mirror and worrying that she's not as pretty as Susan. The valiant Edmund wants to fight for his country but can't sneak past military recruiters, who keep screening him out for being too young.

However, Edmund's wish for a fight is granted unexpectedly when back home with Lucy and Eustace, a painting of a ship comes to life, drawing all three of them onto a ship sailing on the seas of Narnia toward the unknown. On board The Dawn Treader, is King Caspian, who is searching for the seven swords of the Lords of Telmar. These swords, once gathered and laid at Aslan's table, will defeat an evil that threatens Narnia.

The Pevensie siblings embrace the fight, while Eustace, despite mounting evidence to the contrary, continues to insist that nothing about Narnia could possibly be real—including the talking animals like Reepicheep (the voice of Simon Pegg), a mouse who sets the example for his human shipmates when it comes to valor and honor.

The ship confronts enemies human and supernatural—including slave traders and a menacing green mist that can make ships and their crews disappear without a trace. But, as our heroes are told on their way to Dark Island—an epicenter of evil in Narnia—the key to defeating the darkness around them is to defeat the darkness within themselves.

The lessons of Dawn Treader are simple but profound. Sin and temptation are not just something external to us, but something that we must deal with internally. Belief and hope must have an object—in this case, Aslan (the voice of Liam Neeson), the Christ figure of Narnia. And, it is only through Aslan's help that we can be restored and made whole. The latter point is made clear through the transformation of Eustace, who, after he succumbs to greed, turns into a dragon and can only be made a boy again through the intercession of the great lion.

Director Michael Apted, known for the Up documentary series and, more recently, the William Wilberforce story Amazing Grace, does surprisingly well orchestrating the several fight scenes and special effects sequences generously sprinkled through Dawn Treader. If there's any concern with Dawn Treader, it's the film's vivid finale featuring a sea serpent. Young children may be terrified by the creature, especially if they view the film in 3D. On the other hand, the intensity of the sea serpent's attack will win over older children and teens who might be inclined to dismiss this Narnia installment as mere kids' play.

All things considered, director Apted has made a worthy addition to these "chronicles." Let's hope the next film in the series builds on the strengths of this one.

CAUTIONS:
Language/Profanity: "Shut up."

Alcohol/Drugs: None.

Sex/Nudity: None.

Violence/Crime: A spitball; "Please let me hit him!" one character implores another, who responds "No"; a wish that Eustace could be thrown off the ship after he's been rescued; a boy is struck in the face; an ominous green mist threatens The Dawn Treader and its crew; a man is pushed over a high ledge; swords and knives are drawn, used in fights; a threat of being sold to the slave trades; a human skull; a fire-breathing dragon appears to attack The Dawn Treader; a frightening sea serpent attack on The Dawn Treader and its crew.

Religion/Morals: Discussion of Aslan's country; Reepicheep says, "We have nothing if not belief"; the reading of a book of incantations is said to make the unseen seen; an evil is said to lurk on Dark Island; those aboard The Dawn Treader are warned that evil will come to tempt them; to defeat the darkness outside of them, the heroes are told that they must defeat the darkness within themselves; the White Witch tempts Edmund to come away with her; the seven lost lords have been put under a spell; Caspian rallies the crew by saying, "Think of the lost souls we're here to save. Think of Aslan"; a cry to Aslan for help; Aslan tells the children that he has another name in their world, and they must learn to know him by it.

Questions? Comments? Contact the writer at crosswalkchristian@hotmail.com.