Master Animator's Swansong: The Wind Rises is Elegiac, Inspirational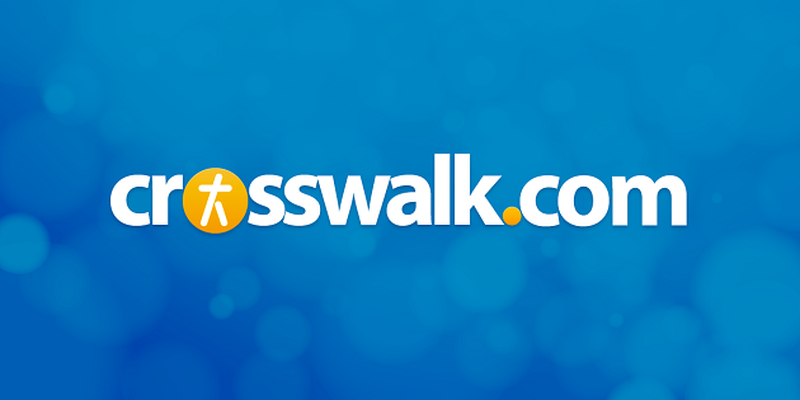 DVD Release Date: November 18, 2014
Theatrical Release Date: February 21, 2014
Rating: PG-13 for some disturbing images and smoking
Genre: Drama
Run Time: 126 min.
Director: Hayao Miyazaki
Cast: Voices of Joseph Gordon-Levitt, John Krasinski, Emily Blunt, Martin Short, Stanley Tucci, Mandy Patinkin, Mae Whitman, Werner Herzog
Japanese animator Hayao Miyazaki is revered by fellow animators (Pixar's John Lasseter is a huge fan) and has millions of devoted fans, but his films, backed by Studio Ghibli in Japan, still haven't found large audiences in the United States.
Disney began distributing Miyazaki's films in North America in the 1990s, including challenging films like Princess Mononoke and Spirited Away, and later, gentler movies like Ponyo, a charming story about a fish who becomes human.
These films' critical reception has been warmer than their box-office tallies, but those exposed to Miyazaki's works often find their more measured pace compelling. That's certainly been the case with my four kids, who have been captivated by Miyazaki movies like My Neighbor Totoro and Howl's Moving Castle.
If Miyazaki's new film, The Wind Rises, is his last—he announced last year that it would be, although he subsequently backed off that proclamation—then he's going out in top form. The Wind Rises is one of the filmmaker's most visually sumptuous films, and its melancholy-but-hopeful tone is a suitable cap to the career of a great master.
Like last year's From Up on Poppy Hill—co-written by Hayao Miyazaki but directed by his son, Goro Miyazaki—The Wind Rises wrestles with mature themes and a challenging romance, but offers even less humor than From Up on Poppy Hill. What Wind lacks in laughs, however, it makes up for with rich images and a story that explores the passionate pursuit of professional dreams.
Jiro (voice of Joseph Gordon-Levitt in the dubbed English language version) is obsessed with airplanes, but not in the way most boys are. He knows his near-sightedness will keep him from being a pilot, but he has other ambitions: he want to design aircraft. The flying machines invade his dreams, in which Jiro carries on conversations with Caproni (Stanley Tucci), an Italian designer, who exclaims, "I am a creator of airplanes! Engineers turn dreams into reality!" When was the last time you saw a movie in which engineers were the heroes?
Jiro's dreams aren't always so exuberant. When he's not being encouraged by Caproni, Jiro is dreaming of planes breaking apart and crashing—portents of war on the horizon.
Jiro joins an engineering firm in the 1920s, working for the hard-driving Kurokawa (Martin Short). Japan is years behind other countries in airplane development, but Jiro's designs close the gap, even as he continues to be plagued by dreams filled with images of destruction.
Jiro's personal life blossoms along with his professional life. He meets and marries Nahoko (Emily Blunt), but his joy is tinged with despair as Nahoko struggles with a potentially fatal illness.
The Wind Rises has been controversial—Jiro's planes were put to use in attacks on the United States during World War II—but the film numerous times expresses discomfort with, even disapproval of, war and violence. A brief retaliation against bullies may be the only moment where fighting isn't condemned. "We're not arms merchants. We just want to design good airplanes," says a character late in The Wind Rises. Others repeatedly acknowledge that war is coming, and say that "Japan will blow up."
Miyazaki's film is no celebration of military might, but it never apologizes for Jiro's use of his skills to advance the design of aircraft. If anything, the film recognizes that Japan's war efforts were nothing to celebrate.
Caproni tells Jiro in one of his dreams that artists have 10 years to do their best work. "The important thing for an engineer is inspiration," Caproni says. "Live your 10 years to the full." Rather than catering to fairy-tale scenarios and cartoon aspirations, this inspiring, beautiful film tells us to use our skills to the best of our abilities. Its appeal to budding engineers and disciplined students—not the usual target demographic for animated films—is yet another element that sets The Wind Rises apart from everything else at the multiplex, animated or not, and which makes for a (possibly) fitting farewell to an artist whose work has inspired wonder in millions of fans, both young and old.
CAUTIONS (may contain spoilers):
Language/Profanity: Brief foul language
Drinking/Smoking: Some smoking and drinking
Sex/Nudity: None; some kissing
Violence/Crime:A few nightmares include images of planes breaking apart and people falling toward the ground; Jiro fights back against a bully; Jiro's mom says, "Fighting is never justified": images of a bombed city; an earthquake, a woman breaks her leg; houses and villages on fire; aircraft are said to be destined to become tools of destruction; a balcony gives way, but Jiro catches himself before falling
Religion/Morals/Marriage:

A worker is encouraged to marry and is told, "To work hard at the office, you need a family at home"; Nahoko gives thanks to spring and says she asked it to bring Jiro to her; Jiro and Nahoko wed; a life-threatening illness; a woman coughs up blood; a man says he doesn't approve of a young couple living together
Publication date: February 21, 2014