With Life and Death at Stake, Why Does The Zookeeper's Wife Feel So Languid?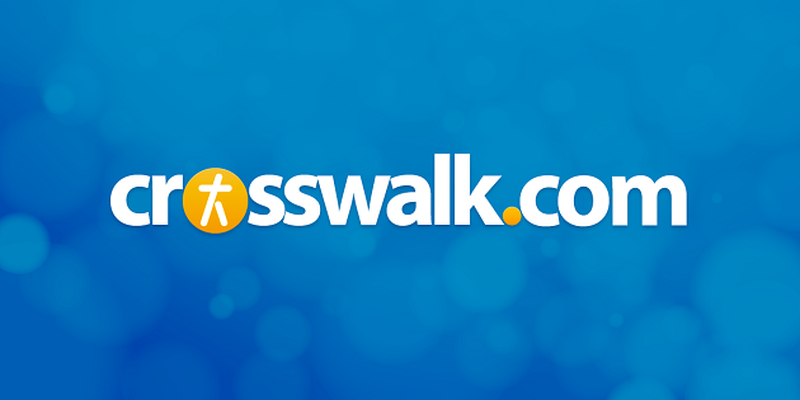 The Zookeeper's Wife extols the actions of a husband-and-wife zookeeping team who use their zoo as a way station for Jews during World War II. But as admirable as these characters are, the film assumes familiarity with the stakes of the drama rather than generating pathos convincingly through the narrative. 2.5 out of 5.
 
Synopsis
Based on a novel by Diane Ackerman and directed by Niki Caro (McFarland, USA), The Zookeeper's Wife takes a unique approach to the Holocaust. Antonina Zabinski (Jessica Chastain) and her husband Jan (Johan Heldenbergh) are zookeepers in Warsaw during the rise of Hitler. When the Nazis invade, the couple must answer to Hitler's chief zoologist, Lutz Heck (Daniel Bruhl), who offers to send the zoo's most prized animals to Germany until the war ends. He also doesn't disguise his attraction to Antonina, who must find ways to fend off his advances while trying to hide Jews in their home. The Zabinskis would end up saving more than 300 Jews during the war.
 
What Works?
Chastain demonstrates why she's become a major star, giving the film its moral center even when the narrative inertia begins to slow around the halfway point. The film recovers somewhat, but by then it's difficult to care as much as we should. That's not Chastain's fault, however.
 
What Doesn't?
With the not infrequent release of Holocaust-set films since the popular, Oscar-winning Schindler's List—among them Life Is Beautiful, The Boy in the Stryped Pajamas and Defiance—the event can risk losing its enormity through repetition. This film does a serviceable job of establishing its central characters, but ramps downward when it should be escalating the drama and tension. Antonina's discomfort over Heck's advances is palpable, but in developing that storyline, The Zookeeper's Wife loses sight of the Jewish characters the Zabinskis are hiding.
 
Christian Worldview Elements / Spiritual Themes
"I want to do what's right," Antonina says, and it's hard to fault her actions. She does what she can to preserve the lives not only of her animals but also of humans endangered by the Nazis. She has a special connection to animals, and claims that—unlike with humans—you can look into the eyes of an animal and understand exactly what it is thinking. Although the script doesn't devote nearly as much time to developing Jan as it does to Antonina, it shows that their marital union is strong enough to withstand the intrusion into their lives of Heck, as well as a period of forced separation.
Want More on the Christian Themes in The Zookeeper's Wife? Check out our video featurette!
 
CAUTIONS (may contain spoilers)
MPAA Rating: PG-13 for thematic elements, disturbing images, violence, brief sexuality, nudity and smoking.
Language/Profanity: None.
Sexuality/Nudity: We see Antonina and Jan in bed, and a very brief shot of an exposed breast; Heck comes on to Antonina, who later caresses him to distract him from the sound of Jews she's hiding; Antonina and Jan kiss passionately, and begin to make love on a bed; Heck kisses Antonina and throws her onto a bed.
Violence/Frightening/Intense: A calf appears to be stillborn, but starts breathing several seconds after Antonina tries to save it; wartime footage, including bombings and shootings; an elephant is shot and other animals are killed offscreen; we see Jews being led out of their homes; a man is shot in the neck; a home is burned; a gun is pointed at a boy.
Drugs/Alcohol: Some smoking.
 
The Bottom Line
RECOMMENDED FOR: Chastain fans will want to see her in another leading role, although the film around her isn't as good as her performance. I haven't caught up with last year's Chastain vehicle Miss Sloane, but based on the other films I've seen starring Chastain, I'd say this is the strongest showcase for her talents since Zero Dark Thirty and the underseen The Disappearance of Eleanor Rigby.
NOT RECOMMENDED FOR: Those who are especially sensitive to the plight of endangered animals and to Holocaust-set stories.
The Zookeeper's Wife, directed by Niki Caro, opens in theaters March 31, 2017; available for home viewing July 4, 2017. It runs 126 minutes and stars Jessica Chastain, Daniel Bruhl, Johan Heldenbergh, Michael McElhatton, Iddo Goldberg and Shira Haas. Watch the trailer for The Zookeeper's Wife here.
 
Christian Hamaker brings a background in both Religion (M.A., Reformed Theological Seminary) and Film/Popular Culture (B.A., Virginia Tech) to his reviews. He still has a collection of more than 100 laserdiscs, and for DVDs patronizes the local library. Streaming? What is this "streaming" of which you speak? He'll figure it out someday. Until then, his preferred viewing venue is a movie theater. Christian is happily married to Sarah, a parent coach and author of Hired@Home and Ending Sibling Rivalry.
Publication date: March 30, 2017