There's Not Much Incentive to Meet Dave
Christa Banister

Crosswalk.com Contributing Writer

2008

11 Jul

COMMENTS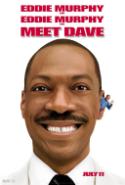 DVD Release Date: November 25, 2008
Theatrical Release Date: July 11, 2008
Rating: PG (bawdy and suggestive humor, action and some language)
Genre: Comedy
Run Time: 90 min.
Director: Brian Robbins
Actors: Eddie Murphy, Elizabeth Banks, Gabrielle Union, Ed Helms, Scott Caan, Austyn Myers

About the nicest thing that anyone can say about Eddie Murphy's latest comedy Meet Dave is that thankfully, it's not as bad as Norbit. Without a fat suit in sight, Murphy tries to give potentially family-friendly fare (see Cautions) another try and ends up with a movie that's not a total bomb—but close.
Taking on multiple roles per usual, Murphy plays the captain of a Star Trek-esque spaceship that's inhabited by a slew of tiny, human-like commanders that we're told are far more advanced than your standard-issue earthlings. Their "important" (and I put that in quotes since the viewer is never quite sure what the actual objective is) mission takes a quick detour, however, when an orb accidentally makes its way to earth, forcing a robot that's later christened Dave (also Murphy) to pose as a human in hopes of retrieving it.
Since Dave doesn't have a mind of his own, the ship's inhabitants do the thinking and moving for him, and that ultimately provides many of the movie's fish-out-of-water comedic moments. In what's probably one of the unlikeliest meet-cutes yet, Dave meets Gina (Elizabeth Banks) after she runs him over when he's crossing a busy Manhattan street. Worried that Dave will eventually press charges, Gina comes to his aid and invites him over to breakfast where Dave makes quite a first impression after drinking an entire bottle of ketchup. Yes, ketchup.
Conveniently, it turns out that Gina's young son Josh (Austyn Myers) actually has the mysterious orb in his possession all along. See, it crashed through his bedroom window into his fish tank from space just a few nights before. But when the requisite school bully steals it away from Josh, Dave and Josh are forced to work together to get it back and form an interesting friendship in the process.
While the concept behind Meet Dave is certainly an intriguing enough premise, the story itself is so hackneyed and clichéd that it doesn't leave a lasting impression. Murphy really does give being funny his best shot and puts that trademark, gap-toothed grin to good use, but he just doesn't have much comedy to work with. So instead of scoring those gut-busting laughs the audience is expecting, all you're left with is a bunch of low-brow scatological humor that doesn't add much to the bottom line.
There are a couple of inspired performances worth noting, however, namely by the resident bad guy, No. 2 (Ed Helms from TV's The Office in fine form) and No. 3 (Gabrielle Union), the captain's compassionate love interest. In one of the film's best scenes, No. 3 and the captain get the Cliff's Notes on Planet Earth by watching It's a Wonderful Life together, a sweet moment that inspires their relationship to upgrade from co-workers to "more than just good friends."
Unfortunately, moments like those are too few and far between. Unlike the moving depiction of loneliness that morphs into a memorable love story in Wall•E or the inspiring story of a family sticking together for survival through thick and thin (and helping others, too) during the Great Depression in Kit Kittredge: An American Girl, there's nothing but sappy, fortune cookie wisdom about embracing your uniqueness and "how even the smallest people can make a big difference in the world" in Meet Dave. And with such little takeaway value and so few laughs, it's not worth the cost of movie tickets and popcorn with better family film options available.
CAUTIONS:
Drugs/Alcohol: Social drinking shown.
Language/Profanity: Several instances where the Lord's name is taken in vain.
Sex/Nudity: Couples are shown kissing a few times. No. 3 (Gabrielle Union) wears a very form-fitting Star Trek-esque costume. Gina also wears cleavage-baring shirts. One of the space crew guys is blatantly gay and asks to be called Johnny Dazzle.
Violence: Dave gets ran over by Gina's speeding car after walking into a busy intersection. There's also a hold-up of a convenience store where Dave ends up intervening. A few tense moments also happen toward the end when Dave tries to return home.
Rude Humor: There are several scenes where scatological humor is involved—one when Dave extracts money from his backside, complete with scrunched-up faces that make one think something else is coming out. Ditto for a scene after Dave has consumed enough hot dogs—85 total—to win a contest and has to dispose of them in a bathroom stall (we hear what happens after the fact).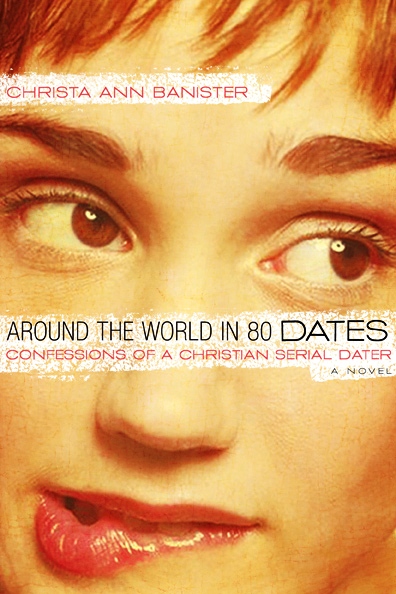 Christa Banister is a full-time freelancer writer, specializing in music, movies and books-related reviews and interviews and is the author of two novels, Around the World in 80 Dates and Blessed Are the Meddlers. Based in St. Paul, Minn., she also weighs in on various aspects of pop culture on her personal blog.
For more information, including her upcoming book signings and sample chapters of her novels, check out her Website.