There's Little to Love About Beth Cooper
Christa Banister

Crosswalk.com Contributing Writer

2009

10 Jul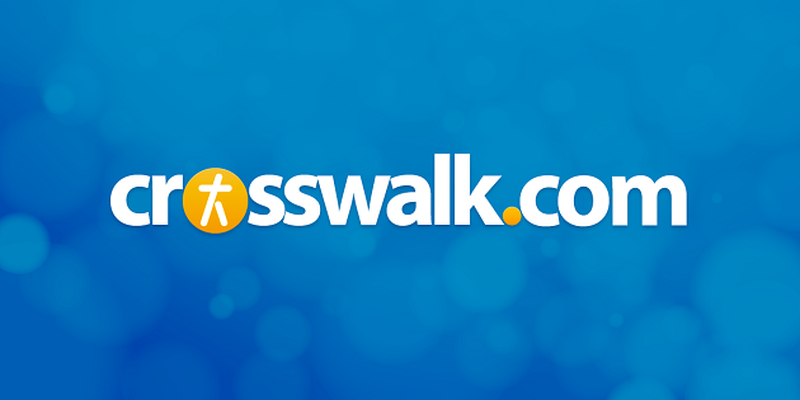 DVD Release Date: November 3, 2009
Theatrical Release Date: July 10, 2009
Rating: PG-13 (for crude and sexual content, language, some teen drinking and drug references and brief violence)
Genre: Comedy
Run Time: 102 min.
Director: Chris Columbus
Actors: Hayden Panettiere, Paul Rust, Jack Carpenter, Lauren London, Lauren Storm, Shawn Roberts, Jared Keeso, Brendan Penny, Alan Ruck, Cynthia Stevenson
Although it's a well-worn movie cliché, I usually can't help but have a soft spot for the geeky guy who's seriously crushin' on the prettiest girl in school.
Whether it was Lloyd Dobler (John Cusack) in Say Anything, Duckie (Jon Cryer) in Pretty in Pink or even Ronald (McDreamy before he was McDreamy) in Can't Buy Me Love, these unlikely protagonists had enough winsome, quirky charm to really make you wish for the unthinkable to happen. And a killer soundtrack for the events certainly didn't hurt either.
When these awkward princes were finally brave enough to pursue the princesses clearly out of their league, well, you knew it wasn't exactly smooth sailin' ahead. But you certainly didn't mind being along for the ride and watching it play out—with or without the conventional happy-ever-after ending.
Unfortunately, the same can't be said for I Love You, Beth Cooper.
Sure, all the basic elements for a "beauty and the geek" story are in place, but there's something missing right from the start. When Denis, the requisite nerd (something we're forced to assume only because he's smart and lacking those "GQ" model looks) proclaims his love for blond beauty Beth Cooper (TV's Heroes actress Hayden Panettiere) in his high school valedictorian speech, it takes his classmates, not to mention Beth, by surprise.
With his declaration of love already out there, Denis decides he's got nothing to lose and immediately opts to take things to the next level after the ceremony. Finally getting the opportunity to talk to the girl he's always wanted to, Denis stutters and stammers when he invites Beth to his graduation party—an invitation she doesn't seem too wild about. But then for no explicable reason, her curiosity inevitably wins out, and Beth, along with two equally shallow gal pals, make their way to Denis's place.
Funny enough, no motivation for Beth's sudden interest in the party is offered by the writers until the end of the movie, a reason entirely too flimsy to build an entire movie around. But I digress. …
So as you probably guessed, a party with a few bowls of chips and pretzels on the kitchen counter isn't probably going to impress his guests. But once Denis breaks out the champagne, the girls start acting a little crazy and are having a good time. The real entertainment of the evening arrives a few minutes later, however, when Beth's stalker ex comes over and promptly beats Denis to a pulp. Before her ex can do any further damage, (as if trashing the place wasn't enough), Beth offers Denis and his is-he-gay-or-not pal Rich (Jack Carpenter) a way out and an invitation for a night they'll never forget.
Of course, what we're supposed to learn is that we don't really know someone until we actually spend time with him/her—something Denis gets a glimpse of with Beth's reckless driving and thirst for illegal adventures. But any sort of deeper emotional resonance is never established, which ultimately makes those 102 minutes of watching a total waste of time.
See, the trouble with I Love You, Beth Cooper is that there's virtually no character development to make any of these previous scenarios mean anything to the audience. Unlike those aforementioned '80s movies where the viewer got a real sense of who this guy and girl were, and what eventually endeared the unlikely duo to each other, this script never bothers with those important details. Instead all the audience has been left with is a haphazard stringing together of sexual innuendo and reckless behavior that doesn't add anything new to this already well-covered territory. Or give anyone a reason to love Beth Cooper.
CAUTIONS:
Drugs/Alcohol: Several scenes with underage drinking, plus talk of Beth's boyfriend Kevin's (Shawn Roberts) cocaine use.
Language/Profanity: A steady stream of profanity throughout, including one use of the "f" word. The Lord's name is also misused on numerous occasions.
Sex/Nudity: Sex is a frequent topic in the flick, and is often done so in a rather crass, innuendo-laden fashion. Before Denis's graduation party, Denis's dad (Alan Ruck) tells him there's a roll of condoms in his nightstand and encourages him to "have fun" since he's still a virgin. Two beautiful friends of Beth's seduce Rich (at the same time) because they've heard he's gay. Not convinced the threesome was successful, Rich begins to agree with everyone that he is, in fact, gay. After sneaking into the school, Beth and her two friends take a shower and invite Rich and Denis along (Rich goes along with it, Denis doesn't). Later, Beth drops her towel in front of Denis in the locker room (the camera shows a glimpse of her breasts from the back and her backside).
Violence: Beth's ex-boyfriend Kevin doesn't like that Beth is hanging out with Denis and proceeds to beat Denis up—several times, leaving him bloodied, scratched, and much of his home destroyed in the process. Kevin beats Denis up for a second time at a party later on before a friend of Denis' steps in and beats Kevin up.
Reckless Behavior: Beth is quite a wild child. In addition to breaking into her high school with friends, Beth trades an impromptu make-out session so she can buy beer (since she's underage) from a local gas station attendant. She's also a reckless driver who has little regard for damaging other people's property or people's lives since she drives way too fast and often, without her lights on, for fun. At one point, she also steals her ex's Hummer and drives it into a classmate's house.
Christa Banister is a full-time freelancer writer, specializing in music, movies and books-related reviews and interviews and is the author of two novels, Around the World in 80 Dates and Blessed Are the Meddlers. Based in St. Paul, Minn., she also weighs in on various aspects of pop culture on her personal blog.
For more information, including her upcoming book signings and sample chapters of her novels, check out her Website.