Thought-Provoking Savages Faces Truth, Mortality
Annabelle Robertson

Crosswalk.com Contributing Writer

2008

25 Apr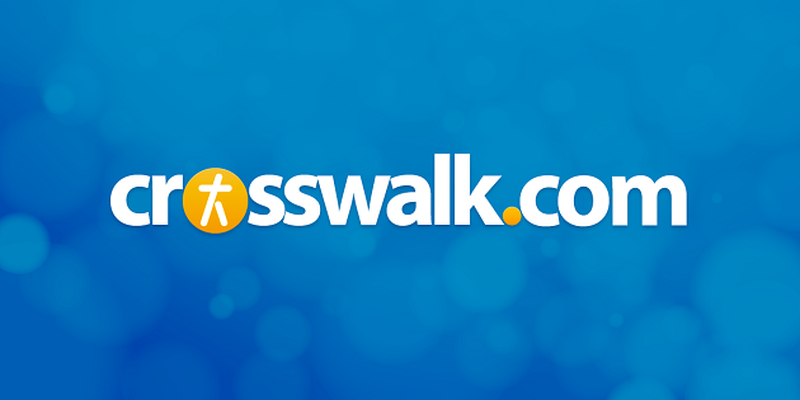 DVD Release Date: April 22, 2008
Theatrical Release Date: January 17, 2008
Rating: R (for some sexuality and language)
Genre: Drama
Run Time: 114 min.
Director: Tamara Jenkins
Actors: Laura Linney, Philip Seymour Hoffman, Philip Bosco
Wendy (Oscar nominee Laura Linney, You Can Count on Me), unfortunately, resembles a lot of aspiring writers. She lives in New York City, comes from a dysfunctional home, still doesn't speak to either parent and temps to survive—all while writing her "semi-autobiographical" plays.
She's also a little challenged in the ethical department. She spends her workdays applying for grants, regularly steals office supplies and doesn't hesitate to lie about things mundane and important. And, she's sleeping with her neighbor (Peter Friedman), a married man.
Her brother Jon (Oscar winner Philip Seymour Hoffman, Capote) is a college professor in Buffalo, New York. An expert on Bertolt Brecht, he teaches on "the theater of social unrest" and writes books about equally obscure subjects. Also single with no children, Jon has just broken up with his Polish professor girlfriend (Cara Seymour). Her VISA has expired and she's heading back to Krakow. "He cries whenever I cook him eggs," she explains.
When Wendy receives a phone call informing her that their elderly father, Lenny Savage (Philip Bosco), is smearing feces on the walls, she and Jon fly out to Arizona. Neither has seen Lenny in years. We're never told why, exactly, except that Lenny is not a particularly nice man—and he doesn't change much, even at the end. Soon, we learn that Lenny didn't have a very nice dad, either. But like so many other important subtleties in this film, don't blink or you'll miss it.
When Jon and Wendy land, they learn that Lenny has been living with his "girlfriend" of 20 years. The girlfriend has just died, and her children waste no time whatsoever in informing Jon and Wendy that Lenny has to leave. Before they can even pack his bags, they've listed the house for sale, in fact. So Wendy and Jon take Lenny back to Buffalo and place him in a nursing home, where they try and come to grips with him, each other, and the way their lives have all turned out.
Writer-director Tamara Jenkins (The Slums of Beverly Hills) has created a wise and thought-provoking film about what it's like to reach middle age and realize that life isn't going to hand you all those dreams, after all. It's about facing the truth—and taking care of our parents, even when they haven't taken care of us. It's also about what it's really like to grow old and die—a subject we will all eventually come to know, if we haven't already.
The Savages is sad, but it's also very, very real. Except for the ending, which feels a bit contrived, Jenkins understands that good filmmaking means shunning clichés and embracing nuance. She understands that people are complex, and that our motivations can't be sliced and served like flying shrimp at a Japanese chain restaurant. She also resists the urge to sweeten things up while still managing a few laughs. It's a skill you can't help wishing every filmmaker possessed.
Equally adept—outstanding, in fact—are Linney and Hoffman, who provide just the right amount of sympathy without erasing that tiny line between comedy and tragedy. The pair ranks among the best actors in Hollywood, and it's to their credit that they choose their roles so wisely. Here, they're both kids who never had parents—and who therefore never grew up. Wendy can't stop lying to get attention, and Jon cries over, well, scrambled eggs. We feel for them, but we don't know what to do with them.
Bosco has few lines, but deserves accolades for his portrayal of the man who had little to do with his kids in life, but who is now wholly dependent upon them in death. Friedman avoids clichés as the married man who knows he's wrong, but who isn't afraid to tell Wendy that she is, too—even though he hopes they can still keep being wrong.
There's redemption here, but it's found in the kind of lackluster self-fulfillment which put this brother and sister in purgatory to begin with. They need love. They need hope. They need community. But they find none and unfortunately (brief spoiler), getting published, as any author will tell you, just isn't even remotely what it's cracked up to be. So ultimately, what The Savages offers is a portrait of where no one wants to go, yet where so many people are. If ever there was a reason to share the gospel, this is it.
DVD EXTRAS:
Director's snapshots
"About the Savages" featurette
Extended scene
CAUTIONS:
Drugs/Alcohol: Characters drink alcohol and smoke cigarettes in several scenes.
Language/Profanity: Multiple obscenities and profanities, some strong, as well as some crude sexual references.
Sexual Content/Nudity: Characters discuss lovemaking in explicit, often crude terms; several sexual scenes in bed (no nudity); a married man has an affair with an unmarried woman; an elderly man accidentally drops his pants, revealing his undergarments (from behind); an attendant undresses an elderly man.
Violence: None.