Thoughtful, Suspenseful Signs Is a Summer Surprise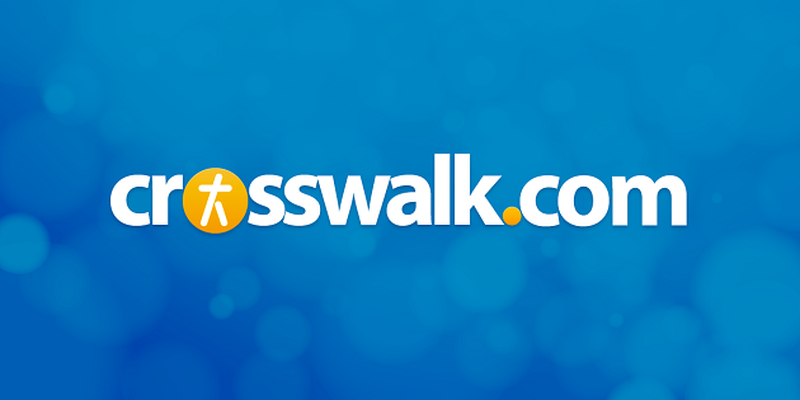 Signs
- PG-13
Best for: Mature audiences who can appreciate a character driven sci-fi thriller.
The plot: Widowed father Graham Hess (Mel Gibson) lives on a farm in a small Pennsylvania town with his son Morgan (Rory Culkin), daughter Bo (Abigail Breslin) and brother Merrill (Joaquin Phoenix). Graham, a former Episcopal minister, has left the priesthood and abandoned his faith after losing his wife in a tragic accident. Amidst his anger, depression and focus on taking care of his children, strange things begin to happen. Elaborate designs of crop circles appear in his cornfield; the family dog turns vicious and attacks the children; and his daughter sees a shadowy "monster" outside her window. At first Graham and Merrill believe it's the work of a couple of local juvenile delinquents, so they enlist the help of the local cop (Cherry Jones) to make some arrests. But when crop circles begin appearing all over the world and strange sightings are reported on the television 24 hours a day, the seemingly unbelievable begins to invade Graham's world. His family is forced to deal with their worst fears and face unimaginable opposition that will change their lives.
[Editor's Note: The following review reveals crucial plot details, retained in the interest of Crosswalk.com readers, who repeatedly ask for as much detail as possible.]
The good: This is an example of moviemaking at its best! Not only did I love every minute of it, but I didn't want it to end. That's when I know I've seen a good movie.
Writer/producer/director M. Night Shyamalan (Sha-ma-lon) delivers another unique psychological thriller that skillfully combines his brand of horror with science fiction, weaving both into an enthralling story and earning him the well-deserved title, "Master of Suspense."
His style of writing and directing delivers on several levels and rewards the audiences with more than just the obvious, giving them several layers to process and enjoy. Gibson again proves his ability to deliver a likable but complex character, one who wrestles with his new role as a single dad, tries to forget who and what he was in the past and openly grieves for his dead wife. Phoenix is perfect as the supportive brother who comes to live with Graham after his own failed career as a baseball player. Some of the best scenes are the ones these two spend together finding comfort in each other's company. But it's Culkin, with his wise-beyond-his-years knowledge, and Breslin, with her intuitive innocence, who give the humorous, natural performances that end up being important to the story.
Writer/director Shyamalan already has successfully explored plots dealing with man's quest for the spiritual and supernatural (Wide Awake, The Sixth Sense and Unbreakable). This time one man's struggles to regain his faith ends up being the real focus of his story, as Shyamalan uses crop circles to draw his audience in and aliens as the antagonists. From the beginning, this movie clearly deals with a man who is in conflict about his belief in God, angry because of the loss of his wife. The locals still refer to him as "father," a teenage girl confesses her "sin of cursing" to him, his children ask to pray at dinnertime (and he says "no"), flashbacks show him wearing a priest's collar and an imprint on a wall where a cross once hung is repeatedly shown. As Graham faces the demons in his life (both externally and internally), he is forced to deal with his doubts and worst fears. Eventually he has an epiphany that affects the fate of his family and challenges his faith.
Shyamalan seems to enjoy placing his characters in bizarre circumstances that aren't realistic, prompting the audience to ask, "Is this real?" "Could it really happen?" He then lets the audience walk away with the emotional truth of the situation, which is what the story is all about.
This 21st century "Hitchcock," who enjoys making cameo appearances in all of his films, does a believable job playing a pivotal character. Shyamalan has a way of taking the simplest everyday things and masterfully scaring his audiences with them (you will never stand in a cornfield or listen to a baby monitor the same way again), so pay attention to the details -- most will eventually mean something. But he's also a master at capturing the small, sweet and wonderful moments, especially those from childhood. When the kids read a book on aliens, they wear tinfoil hats to protect themselves (because the book told them to) and they get Uncle Merrill to do it with them. Morgan has a very protective nature over Bo, and his matter-of-fact explanations of her habits are not only humorous but profound. If you've seen the trailers you know that aliens are obviously a part of this story, but in the end, they are really secondary, merely a metaphor for the demons that Graham and his family have to work through.
The movie tries to be ambiguous and not present any particular theological faith perspective, but there's a reason for that. Shyamalan was raised Hindu but sent to a Roman Catholic grade school (you can see the spiritual influences in all of his movies). Because he likes to make movies with a universal message so that people all over the world can enjoy them, he tends not to lace his plots with specific religious or Christian theology. Instead, the most important question this movie raises is a simple one that every human being on this Earth should ask; Are our lives guided by random accidents or is there a deeper plan, a God connection that gives us "signs" that he is involved in the details of our lives? Perhaps the most important thing the audience will leave take away from Signs is in seeing Graham's faith in God is restored and a happy ending after all of the pain and confusion. If you enjoyed the intensity of The Sixth Sense, you're going to enjoy this edge-of-your-seat, entertaining, phenomenal story with characters and plot twists that make it one of the best movies this summer!
The bad: It's not that there is anything "bad" about the movie, but I do want to make a point. This is an intense supernatural thriller with some heavy family drama, so this "PG-13" movie is not intended for young children. This is an adult psychological thriller.
The fright factor is mostly achieved by camera angles and noises, so it's not so much what you see that scares you, but what you don't see. This movie is not as bloody or scary as The Sixth Sense, but it builds the same level of tension in a different way. Flashback scenes depict Graham's wife pinned to a tree by a car, and in one scene he talks to her before she dies. Violent scenes show an alien's fingers being cut off, an alien grabbing a boy and a man beating an alien.
Offensive language: Merrill tells Graham to run around the outside of the farmhouse yelling obscenities to scare off suspected teen pranksters on the roof, but Graham tells Merrill he never curses. He tries to yell out a curse, but the scene is played for laughs. A teenage girl asks the "father" to listen to her confession, and then tells him the curse words she used the week before.
Sexual situations: None
Violence: Several scary and intense scenes with jumpy music and shadowy figures appearing around the house and in the cornfield. A flashback shows Graham's wife pinned to a tree by a car, and the dialogue lets us know she won't live. A man cuts an alien's fingers off, another alien is beaten, we see alien fingers grab a boy's throat and an alien tries to harm a family.
Parental guidance: This is not a movie for children under 13, just as The Sixth Sense wasn't. Intense scenes briefly show aliens that are scary and harmful. If your kids are afraid of monsters and are easily prone to bad dreams, this is clearly not a movie you want to take them to. This is an adult psychological thriller intended for mature audiences only.
It's a wrap: I love a good suspense-filled story and was enthralled with this movie because it uses a tried-and-true formula: It's what you don't see that makes a movie scary. I was tense from the first frame to the last and spent hours afterward discussing the many layers of the story with my teenage boys. This is an unusual movie in that it's not what you think it will be. Don't go expecting all the pieces to fit into place and the questions to be answered in the end. Do go expecting a movie about the unexplainable. What you will get is a story about how one man finds God in every aspect of his life and how that revelation ends up saving his family.
The subject of aliens is a controversial one, but then so is the subject of faith. Hopefully this movie will get you talking with your family, friends and co-workers. Aside from being challenged to define what you believe in, perhaps you'll be able to answer a few questions the movie doesn't begin to explain. Isn't that what a well-made movie should do?