Three Years Later, the Traveling Pants Still Fit
Christa Banister

Crosswalk.com Contributing Writer

Updated

Nov 13, 2008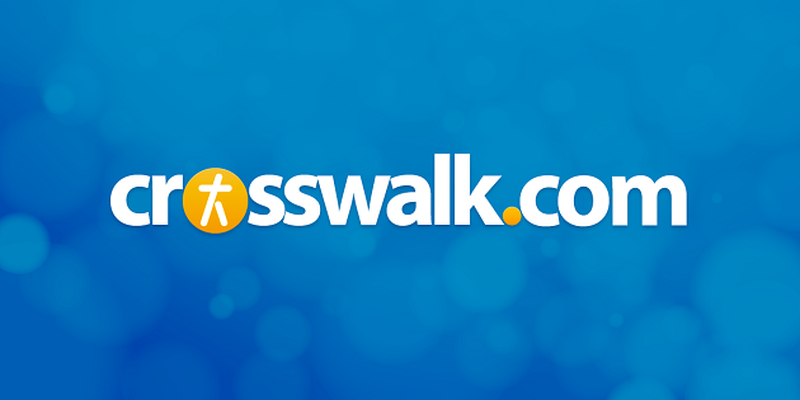 DVD Release Date: November 18, 2008
Theatrical Release Date: August 6, 2008
Rating: PG-13 (mature thematic material, sensuality)
Genre: Drama/Romance
Run Time: 117 min.
Directors: Sanaa Hamri
Actors: Alexis Bledel, Amber Tamblyn, America Ferrera, Blake Lively, Blythe Danner, Michael Rady, Rachel Nichols
It's amazing how much can change in Hollywood in just three short years. When The Sisterhood of the Traveling Pants hit theaters just three years ago, both Amber Tamblyn and Alexis Bledel were enjoying the spoils of small screen success in critically acclaimed roles on Joan of Arcadia and Gilmore Girls respectively. Now with both of those shows relegated to reruns and DVD box sets, the spotlight has eventually shifted to their co-stars Blake Lively (Gossip Girl) and America Ferrera (Ugly Betty).
Of course, all of these ladies have been acting long enough to know that's how the story often goes in La La Land, and thankfully, their chemistry as best friends brought together by a magical pair of jeans (magical as in they perfectly fit four very different body types) is just as vibrant as ever.
Proving that popular books can be beautifully adapted for the big screen when the script is written just right, The Sisterhood of the Traveling Pants 2 has all the verve and spunk of the original as Tibby (Tamblyn), Lena (Bledel), Bridget (Lively) and Carmen (Ferrera) wrestle with all the questions that come with being a college-age girl. But rather than embrace the bed-hopping antics of so many shows geared toward the teen and college female audience, Traveling Pants 2 tackles far more substantive fare in a surprisingly thoughtful way.
For Tibby, the decision to have sex with her boyfriend of 10 months ends up rattling her to her very core. Instead of glamorizing the act or addressing it in a cliché, after-school-special sort of way, Tibby is forced to really wrestle with the consequences of her decision when she suspects she might be pregnant.
Then in a much less dramatic (but no less relatable) storyline that also involves the opposite sex, Lena wrestles with a broken heart (and the definition of true love) when she discovers that her ex, Kostos (Michael Rady), has quickly moved on following their break-up and has (gasp!) gotten married and is about to become a father.
Meanwhile, while Bridget is on an archeological dig in Turkey, the loss of her mother to suicide causes her to want to reconnect with her grandmother to find out more about the woman she feels like she hardly knew. Finally, Carmen also finds herself in contemplative, identity-shaping territory when she's surprisingly cast as the lead in a college Shakespeare production. Slightly less insecure than in the original Traveling Pants, Carmen—and her confidence—is still put to the test as the support system that she, Tibby, Lena and Bridget have is rocked as they each get busier and busier and don't find as much time to talk.
And the inevitable strain on true friendship that results when face time is replaced by the occasional e-mail is front and center in this latest installment. Emphasizing the value of authentic friendships, this strong bond between women through good times and bad is one of the best things about Traveling Pants 2. But unlike the Sex and the City movie where the better moments happened when the famous foursome was hanging out together, the individual storylines of Tibby, Lena, Bridget and Carmen manage to pack as much of an emotional punch as when they're all together.
While some situations are resolved a bit too conveniently for comfort, the storylines ultimately play to each actress's individual strengths. With whip-smart, wise-cracking sarcasm, Tamblyn still shines the brightest as Tibby, the obvious oddball of the bunch, while Bledel, Lively and Ferrera possess that crucial balance of charm and vulnerability in a myriad of emotionally complex moments. Of course, this won't exactly be a huge selling point for the guys who may be dragged along for the nearly two-hour ride. But for the ladies who've been anticipating the next chapter of Traveling Pants, the pants still fit (almost) perfectly.

CAUTIONS:
Drugs/Alcohol: Some social drinking.
Language/Profanity: A couple of mild expletives plus several uses of "Oh my G—."
Sex/Nudity: Aside from a few kisses between girlfriends and boyfriends, Tibby sleeps with her boyfriend, (cue pregnancy scare) but nothing is shown aside from kissing. Lena has to sketch a nude male model in art class, but the camera stays away from anything that's not his chiseled chest, abs and legs.
Violence: None.


Christa Banister is a full-time freelancer writer, specializing in music, movies and books-related reviews and interviews and is the author of two novels, Around the World in 80 Dates and Blessed Are the Meddlers. Based in St. Paul, Minn., she also weighs in on various aspects of pop culture on her personal blog.
For more information, including her upcoming book signings and sample chapters of her novels, check out her Website.