To Rome with Love Isn't Another Midnight in Paris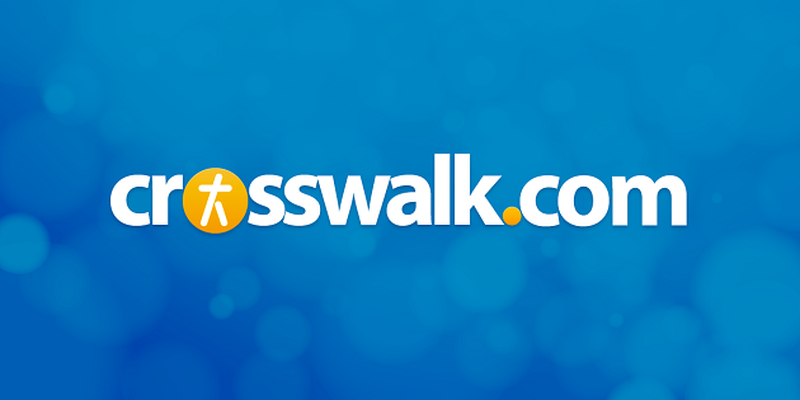 DVD Release Date: January 15, 2013
Theatrical Release Date: June 22, 2012 limited; July 6 wide
Rating: R (for some sexual references, situations, and brief strong language)
Genre: Comedy
Run Time: 102 min
Director: Woody Allen
Cast: Alec Baldwin, Penelope Cruz, Roberto Benigni, Jesse Eisenberg, Ellen Page, Greta Gerwig, Woody Allen, Judy Davis, Alison Pill
Woody Allen has given us several film classics over the five decades he's been making movies. Others in his catalog would be appropriately marginalized as "Minor Allen." Then there's something like To Rome With Love, which is basically "Lazy Allen." Sure, even "Lazy Allen" displays Woody's distinct voice for dialogue along with his comic energy and flights of fancy, but here those elements never come together in any meaningful, memorable or emotional way. You get the sense that Allen really doesn't care enough to make sure that they do.
Emphasizing this lack of ambition is the fact that To Rome With Love isn't even a fully developed story. Rather, it's a collection of four short stories, intercut and patchworked together, each remaining independent of the other, never overlapping or colliding. Their only link is the city in which they take place: The Eternal City – Rome.
One of the stories is sparked by a metaphysical twist, another by adultery, a third by a mix of both, and the fourth is simply a prolonged goof. Allen co-stars in one while the other three have his archetypal neurotic surrogates. Basically what we have are four concepts that Allen didn't have the inclination to develop into individual feature-length stories. Instead, it seems he just took the ideas as-is and threw them together by placing them in the same locale.
Much of what happens is predicated by twists of fate, ones that – rather than feeling magical – come off as quick fixes to advance narratives (taxing our ability to suspend disbelief). The stories feel like first-drafts that Allen never fleshed out or substantiated. At age 76 perhaps that's understandable, maybe even a little forgivable, but the net result is still lackluster given the bar Allen's set for himself.
The most star-studded of the vignettes involves the mix of infidelity with the mystical. Alec Baldwin (It's Complicated) and Jesse Eisenberg (The Social Network) play strangers who share a love of architecture – Baldwin's John is a world famous pro vacationing in Rome, Eisenberg's Jack is an idealistic student studying there.
The two fatefully cross paths. The older John soon realizes the younger Jack has an eerily similar life to his when he was a student studying in Rome – right down to the young sexual dynamo Monica (a poorly-cast Ellen Page, Inception) who looks to tempt Jack away from his stable girlfriend Sally (Greta Gerwig, Arthur). It's as if John's been given a chance to right a former wrong. He essentially becomes the personification of Jack's conscience, trying to steer him from making the bad choices that he himself made, even appearing over Jack's shoulder at odd and intimate moments.
The most purposefully outlandish story stars the Oscar-winning Italian comic Roberto Benigni (Life is Beautiful) as a middle class schlub who suddenly and inexplicably becomes famous – for being himself. With no change in his average life whatsoever, paparazzi begin to follow him out of nowhere, tabloids cover his every mundane move, and the world of fame opens up to him in all its advantages and insanities. It's probably the most singularly effective of the stories as its bizarre premise paints a telling picture of how absurd fame can be. It can unfairly suffocate a person and his privacy, while also giving someone an inflated and unrealistic sense of self-importance.
The other two stories are much more slight. In one, Allen flaunts Penelope Cruz's (Pirates of the Caribbean: On Stranger Tides) ample sexuality in a tight dress; she's a call girl who's accidentally sent to a newlyweds' room when the bride's away. A comedy of manners ensues that ultimately leads to the bride and groom (both uptight) being tempted by infidelity, the message being that maybe a little extra-marital tryst can be good for a marriage (nice).
The final act belabors a story of young love and in-laws clashing for the sole purpose of staging one joke: an opera tenor performing live onstage while singing in the shower. All the effort just to get that "New Yorker cartoon" image isn't worth it.
To Rome With Love is Woody Allen on autopilot. Those expecting something similar to 2011's also European-city-titled Midnight in Paris will be disappointed. Even visually this film doesn't compare. Paris was a romantic travelogue of its titular city; Rome is barely a postcard. There's a lot going on but little resonates – emotionally, comedically, or philosophically. All of Allen's talents are on display but there's no inspiration to bring them together. There's variety, which alone may prove entertaining enough for Allen devotees, and an editorial structure that helps diffuse the monotony, but on the whole it's a largely forgettable experience. To Rome With Love comes off as an exercise in prolific output (as it helps Allen maintain his One-Film-a-Year pace), and little else.
CAUTIONS:
Drugs/Alcohol Content: Wine is consumed over dinner; no drunkeness.
Language/Profanity: A couple uses of the S-word. One use of the F-word (to describe a sexual act). One use of the Lord's name in vain. A good deal of sexual conversations (see below).
Sexual Content/Nudity: In two of the stories (particularly one), several detailed and graphic discussions/recollections of past sexual exploits, including a lesbian encounter. A man lies in bed with a sexy naked woman (who is covered by a blanket) while a third comes to join them. Cruz portrays a provocatively dressed call-girl, emphasizing her cleavage. While clothed, Cruz lies in bed with a half-naked man. A man seduces a reluctant woman at length in a hotel room. A woman commits adultery (implied by being in bed together, and a flirtatious escalation and passionate kissing). A couple has sex in the bushes (heard, not seen). A couple has sex in a car (heard, not seen).
Violence/Other: A robbery is staged at gunpoint.
Publication date: July 6, 2012