Incredibly, Disney & Brad Bird Fail to Imbue Tomorrowland with Imagination, Inspiration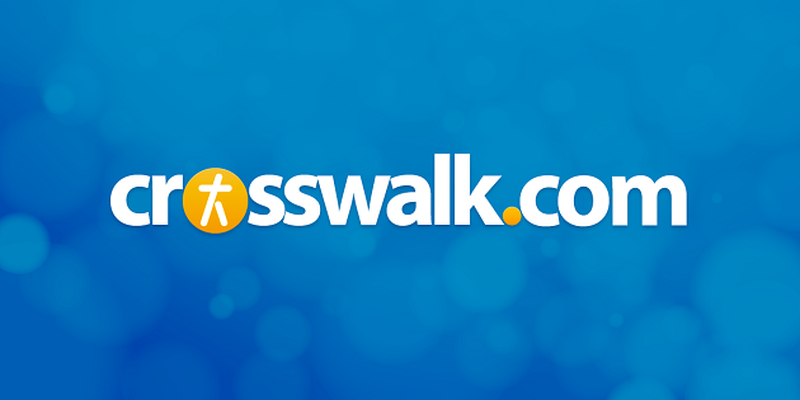 DVD Release Date: October 13, 2015
Theatrical Release Date: May 22, 2015
Rating: PG (for sequences of sci-fi action violence and peril, thematic elements and language)
Genre: Science-Fiction
Run Time: 130 min.
Director: Brad Bird
Cast: George Clooney, Britt Robertson, Raffey Cassidy, Hugh Laurie, Thomas Robinson, Tim McGraw
When I was nine years old, my parents took our family to Walt Disney World. I rode Space Mountain and the Big Thunder Mountain Railroad roller coasters, but I also visited Tomorrowland—a section of the park focused on Disney's wondrous vision of the future. I have fond, fun memories of that trip, which had no major disappointments.
But unlike most Disney vacations, movie-going these days can be rife with disappointment. Whether it's rude audiences, poor visual presentation or stale popcorn, the possible letdowns at the movie theater can be legion. As for the films themselves, perhaps the cruelest disappointment for viewers occurs when a filmmaker working at the peak of his powers delivers his first bad movie. Among myriad examples from recent decades is Steven Spielberg, coming off Jaws and Close Encounters of the Third Kind, releasing 1941; or Mel Gibson following the meaningful sorrow of The Passion of the Christ with the unremitting, sadistic violence of Apocalypto; or Spike Lee, who, after the powerful Do the Right Thing, made the relatively tepid Mo Better Blues.
CrosswalkMovies.com: Disney's from crosswalkmovies on GodTube.
Unfortunately, now it's Brad Bird's turn. The brains behind The Iron Giant and The Incredibles and more recently Ratatouille and Mission Impossible: Ghost Protocol follows those flicks with the new Walt Disney film Tomorrowland, which, like the jetpack its protagonist developed as a young boy, doesn't function well, resulting in a punishing ride.
Frank Walker (George Clooney, The Descendants) is a crotchety scientist who, as a young inventor (played by Thomas Robinson), once caught the eye of Athena (Raffey Cassidy). She introduced Walker to Tomorrowland—an alternative world reserved for the brightest minds to use their talents to create a kinder, gentler place than the strife-filled, political realm the rest of us inhabit.
Walker's forced departure from Tomorrowland has turned him into a withdrawn, lonely man who has sealed himself off from others—until Casey (Britt Robertson,The Longest Ride), an optimist with a love of science, tracks him down. For reasons she can't fathom, she's been granted access to Tomorrowland, but the experience, while wondrous, is also bewildering. She needs Walker's help to find her purpose.
Together, Casey and Walker address a grave threat and work toward an optimistic resolution while trying to counter the cold, rational David Nix (Hugh Laurie, TV's House), whose interest in scientific discovery is, unlike Casey and Walker's, joyless.
Too bad the film itself lacks joy as well. The trouble with Tomorrowland essentially boils down to this: Jetpacks and a few other visual wonders aside, we have to be told, via the characters, why it's such a special, essential place. On its own, the place never truly captivates our imaginations or interest, nor does the film's message feel all that inspiring.
On top of that, the film's attempts to inject excitement into its plot make for several uncomfortable moments. Rated PG, Tomorrowland has some unsettling content for family audiences—chiefly numerous episodes of violent behavior that, while usually inflicted on beings that aren't exactly human, are carried out in ways that are more sadistic than cartoonish. Those episodes produce an aggressively unpleasant experience rather than the feel-good story the filmmakers intend. The story develops in ways that are too harsh for younger viewers, and its sense of wonder is far too intermittent to compensate for the film's many flaws.
That's not to say Tomorrowland has no plusses. The big-screen imagery from Claudio Miranda (Oblivion) is memorable (more so in the non-Tomorrowland sequences than in the scenes set in Tomorrowland itself), and Casey's quick adjustment to Tomorrowland has its share of excitement and laughs. But the film's numerous problems, including an awkward framing device and the miscasting of the likeable Clooney as a supposed grouch, overwhelm those small pleasures.
There's a lot of action toward the end of Tomorrowland, but no real sense of where it's all going or why viewers are supposed to care so deeply. That leads to a shrug-worthy (though drawn-out) finale, with inspiration dictated mostly by the movie's score rather than by any of the story's ideas.
I'll stick with my memories of that grade-school trip to Walt Disney World and the "futuristic" Tomorrowland rides that don't seem so futuristic or inventive a few decades later. But at the time, Walt Disney World's Tomorrowland instilled a sense of wonder and excitement that's missing from Bird's not-so-inspired movie. While many of today's action blockbusters are compared derisively to amusement-park rides, Tomorrowland proves that, sometimes, the amusement park is preferable to the multiplex.
CAUTIONS (may contain spoilers):
Language/Profanity: "I swear to God"; "God almighty!"; "da-n"; "son of a …"; multiple uses of "hell"
Drinking/Smoking/Drugs: None; a brief warning, "I swear to God, if you're on drugs…"
Sex/Nudity: None
Violence/Crime: Casey runs into a wall, falls down a staircase; a jet pack ride sends the rider into the ground several times; robot decapitation; guns are pointed at characters, a warning shot is fired; an explosion; a sleeve on fire, a car window is smashed and the car is stolen; policemen are gunned down; a tractor aflame; a robot's head is bashed repeatedly with a bat; a robot is hit by a car
Religion: Hope is spoken of mainly in terms of human potential and the ability to achieve great things
Publication date: May 21, 2015