A Star is Born in the Middle of a Trainwreck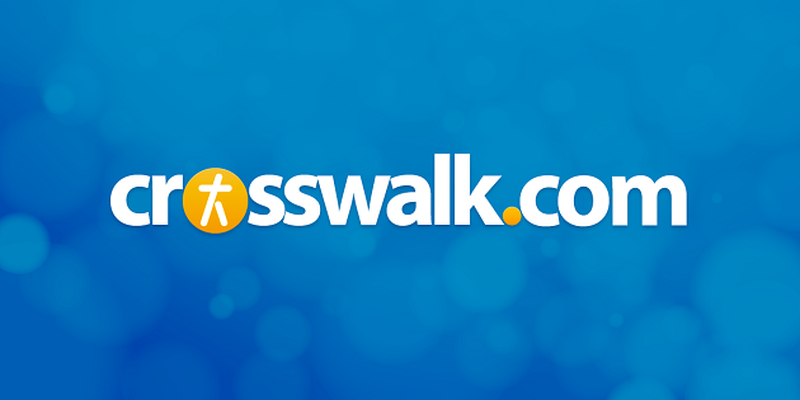 DVD Release Date: November 10, 2015
Theatrical Release Date: July 17, 2015
Rating: R (for strong sexual content, nudity, language and some drug use)
Genre: Comedy
Run Time: 125 min.
Director: Judd Apatow
Cast: Amy Schumer, Bill Hader, Brie Larson, Colin Quinn, Tilda Swinton, Vanessa Bayer, Ezra Miller, John Cena, Randall Park
Remember 1990's Pretty Woman—that R-rated story about a hooker with a heart of gold? The film not only was a huge hit, but an enduring one. It's hard to find someone now—and it was hard to find someone during the film's theatrical run—who didn't love the movie, which has become a romantic-comedy classic in the 25 years since its release.
Of course, a big part of the film's charm was the breakout performance of Julia Roberts in the lead role. Roberts had drawn a good deal of notice with roles in Mystic Pizza (1988) and Steel Magnolias (1989), but it was Pretty Woman that brought her smile and her laugh to a wide audience. Roberts became America's sweetheart seemingly overnight.
A quarter century later, the romantic comedy—and comedy in general—has become a coarser genre, due in part to the films of Judd Apatow. His best known movies—Knocked Up and The 40 Year Old Virgin—feature average-looking guys who need to overcome some form of immaturity or arrested development to find true happiness. The formula has worked, making stars of Steve Carell and Seth Rogen. But are Apatow's films' character arcs redemptive enough to offset, or overcome, the raunchy content along the way? The answer for this critic has usually been no.
Trainwreck, Apatow's latest, is more challenging than some of the filmmaker's earlier work. Yes, it's raunchy—I was uncomfortable throughout much of it—and the character's redemption, while admirable, isn't all that profound or moving. But at least a couple of sequences generated laughter without relying on Apatow's typically bawdy, shock-value content, and that struck me as a marginal improvement to his earlier films. In those moments, I was reminded that before he became known for sex comedies, Apatow wrote for TV's Freaks and Geeks and The Critic, showing a warmth and wit that mostly vanished once he began working in a medium without the constraints of commercial television. When he wants to do goofy, offense-free comedy, he can pull it off, but his films are best known for bluntly sexual pranks and dialogue. A viewer can take only so much, if any, of that before he or she begins to tune out or shut down.
This time, the story focuses on Amy (Amy Schumer, Seeking a Friend for the End of the World) who grows up with a philandering father (Colin Quinn, Grown Ups), one who confesses his marital failings to his young daughters. Fast-forward 23 years, and Amy finds out that her dad is suffering from MS.
He might have a debilitating disease, but his legacy is alive and well in Amy, who has embraced her father's rejection of monogamy. She refuses to let her one-night stands stay overnight, and fills her time between trysts with drink and drugs.
While her private life is a mess, she excels in her work as a journalist for a men's magazine, where she's in line for a promotion. To seal the deal, she's asked by her high-strung boss (an unrecognizable but fantastic—as always—Tilda Swinton, Michael Clayton) to profile Aaron (Bill Hader, Inside Out), a sports doctor, for the publication. The author and subject hit it off, but Amy is afraid to pursue a serious relationship. Not even Aaron's famous clients, like LeBron James and Amar'e Stoudemire (playing themselves), can influence the feelings of Amy, who has an opinion of professional sports that's even more negative than her perspective on committed relationships.
While she performs well in the workplace, she can't function during her off hours. She quarrels with her sister, Kim (Brie Larson, Don Jon), until she's forced to confess to being "broken" and in need of help. Confronting her reliance on drinking and drugs, Amy must choose between the way she's been living and the possibilities of a new life—free from chemical dependency and powered instead by the love of someone who sees inherent value in her.
That's a nice payoff, but it's a long time coming in Trainwreck. We've seen similar evolutions in other Apatow protagonists, so Trainwreck doesn't offer much in the way of surprise. It's helped, however, by having athletes who—although wedged into what is essentially a two-person story—appear to be enjoying themselves in front of the camera, and who acquit themselves well in terms of what they're given to do.
The film closes on a happy note, as Billy Joel's A Matter of Trust plays over the closing credits:
I've lived long enough to have learned
The closer you get to the fire the more you get burned
But that won't happen to us
Because it's always been a matter of trust
The song applies, of course, to the characters in the movie we've just watched, but it's also a fitting question to ask yourself about Apatow's work. Do you trust him? Have his earlier films given you a positive moral message, or have they wallowed too much in below-the-belt humor?
Trainwreck may be talked about 25 years from now the way Pretty Woman is talked about today, but—call me old-fashioned—Pretty Woman still makes me uncomfortable. It's going to take more than one movie to rebuild my trust in Judd Apatow.
CAUTIONS (may contain spoilers):
Language/Profanity: Innumerable uses of foul language, including the F word; racial jokes; slurs against homosexuals
Drinking/Smoking/Drugs: Several scenes of drinking and smoking/drug use, along with frank discussions of all; Amy's dad is described as an abusive drunk
Sex/Nudity: Amy has a number of one-night stands; kissing and undressing; Amy makes very blunt comments about a man's genitals; scenes of intercourse show the bare backside of the male; other shots of bare male backsides; discussion of, and implied act of oral sex; a towel wrapped around a man's private parts; a character says, "This isn't Planned Parenthood"; women fantasize about Johnny Depp; men's magazine posits sex-oriented stories and headlines; crude references to male and female anatomy; a man's outfit described as having a "To Catch a Predator" look; discussion of a sex tape; discussion of student sex with teachers; art-film double entendres; comparison of nursing home to Caligula; a memory of sex with multiple partners; a man demands to be hit during sex; a woman confesses to being "tag teamed" and to enjoying it
Violence/Crime: Sudden vomiting; surgery scenes; a splattering of blood
Religion/Marriage/Morals: Amy and Kim's father tells them, when they're young children, that monogamy isn't realistic; their dad is said to have thought Mother Theresa was "full of --it"
Publication date: July 16, 2015